Ethan#5 Full Silicone Doll
Introduced 10-29-19
The Ethan #5 was sold 11-10-19. I took offers over $9,995 until Sunday November 10th, 2019 at 7pm Eastern time. I am located in Florida USA Offers will be received on Facebook through messages on my Facebook Page Claire Taylor Dolls
Ethan #5 is the only Ethnic, Biracial, baby in this doll edition
I am not taking custom orders for the Ethan doll edition, like my other dolls in the recent past, they will all be put up for sale after they are finished and ready to go home. There will only be one more Ethan doll made after this one. There will be no bonus babies.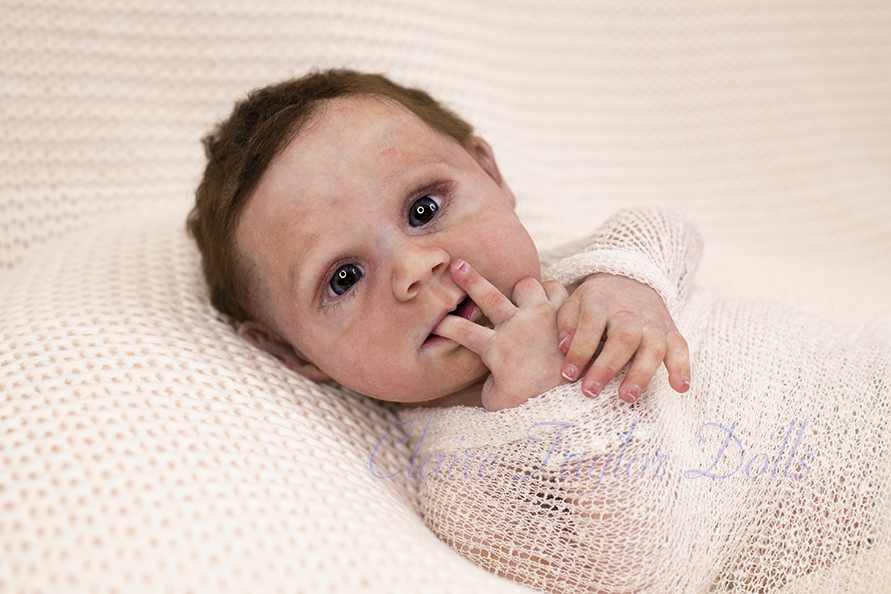 The video above shows Ethan #5, so you can see him as he moves
A little about this doll.... Ethan is the 5th in an edition of 6 dolls, and he is the only ethnic, Biracial baby in this doll edition. He comes with all the features. This is the only doll available in this edition right now. This doll is my newest sculpt and my goal was to make this baby more pose-able to accomplish positions that can be a bit challenging for full silicone dolls. This is a Limited edition of 6 dolls if the mold holds up, there will be only one more Ethan made.
The silicone is very soft on this doll, and the baby poses very well, and although the legs do not have armatures, the legs will hold their shape and be more resistant to bending into awkward positions. There will be no armatures in the legs of any of the dolls in the edition.
See all the Ethan edition babies by visiting this web page Ethan Full Silicone Babies
The edition dolls will be all boys, they will have elbow armatures, a skull, spine, drink and wet, and a squishy tummy, and although the silicone is very soft , it will resist bending into awkward positions.
~ I will receive offers over $9,995 until Sunday November 10th, 2019 at 7pm Eastern time. I am located in Florida USA Offers will be received on Facebook through messages on my Facebook Page Claire Taylor Dolls

~Make an offer and I will let you know if you have made the highest offer or not.

~All the offers are private and confidential.

~The name of collectors who have made an offer to me will not be disclosed.

~I won't disclose to anyone the amount another collector has offered.

~If someone's offer is higher than your offer, I will let you know but the amount of the other person's offer will not be disclosed.

~If I receive an offer at the end of the time period and two collectors have the same offer, I will honor the first person's offer.
~You are free to make another offer if I received a higher offer than you made.

~There is no additional cost for shipping worldwide.
~You will be responsible for any custom taxes charged by the authorities in your country.
~Please contact me before making an offer with any questions or concerns about shipping.

~Please be ready to make a payment within 48 hours after I have stopped receiving offers.
~ Please contact me before making an offer with questions about any Lay Away or payment arrangements.
~When you are notified that I have stopped receiving offers and you have the highest offer, please contact me within 12 hours about making payment arrangements.

~Please ask all questions about payment before making an offer.
~Payments will be invoiced through PayPal or bank draft.

~If you have any questions or concerns about making an offer, please contact me.

~Because the offers are received over a period of days, I will not always be able to respond immediately to every email I receive. My time zone is Eastern time and I am located in Florida USA, and keep in mind I may be attending to other things or sleeping during the night when your email offer is received.
Ethan #5 Features
AA, Ethnic, Biracial Baby boy
Very soft silicone blend silicone

One piece, no joints
21." Long
Approximately 9.5lbs
Head circumference 15"
Flexible neck that includes a support structure and turns easily
Elbow armatures
Drink and Wet,
Anatomically correct Baby Boy
Hard Skull can be felt under the soft silicone
Spine you can feel in his back through his soft silicone, but it does not stop him from being flexible
Squishy Tummy softer than his firmer chest.
Legs resist bending into awkward positions
Painted By Claire Taylor
Dark Brown directionally micro Rooted Premium Angora Mohair By Claire Taylor
Neatly manicured finger and toe nails
Realistically painted eyebrows
Rooted upper and lower eyelashes
Newborn Blue eyes
Skin wrinkles realistically
Soft neck turns realistically
Comes home with outfits, blankets, bottles, and other accessories not seen here
These dolls are made for Adult doll collectors, they are not intended for children. Please handle your doll like you would a real baby.
These dolls are hand made items the might have slight nuances usual in an artist hand made item and not seen in manufactured items, please keep this in mind.
No additional charge for shipping Worldwide
Please Scroll down and carefully look at all the pictures and video to see his details and how pose-able he is before making an offer because I do not take returns.
You can also visit the Ethan web-page to see pictures of all the dolls in the Ethan edition,
you can see the pictures and the videos there. http://clairetaylordolls.com/Ethan.html
Please enjoy his pictures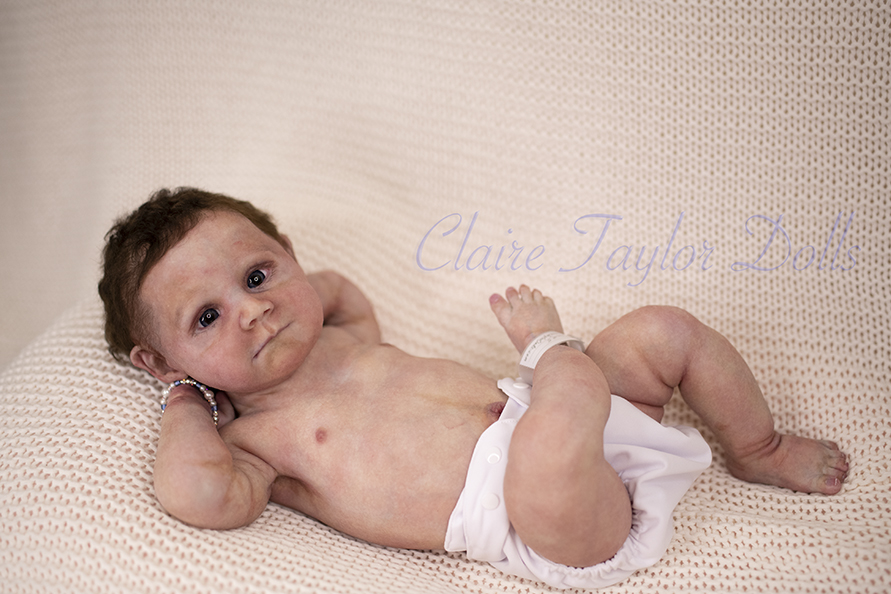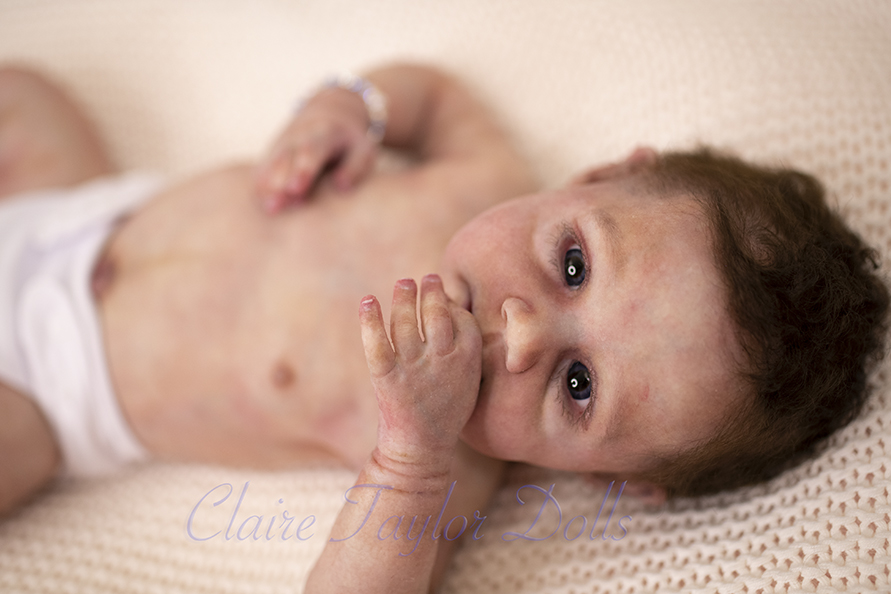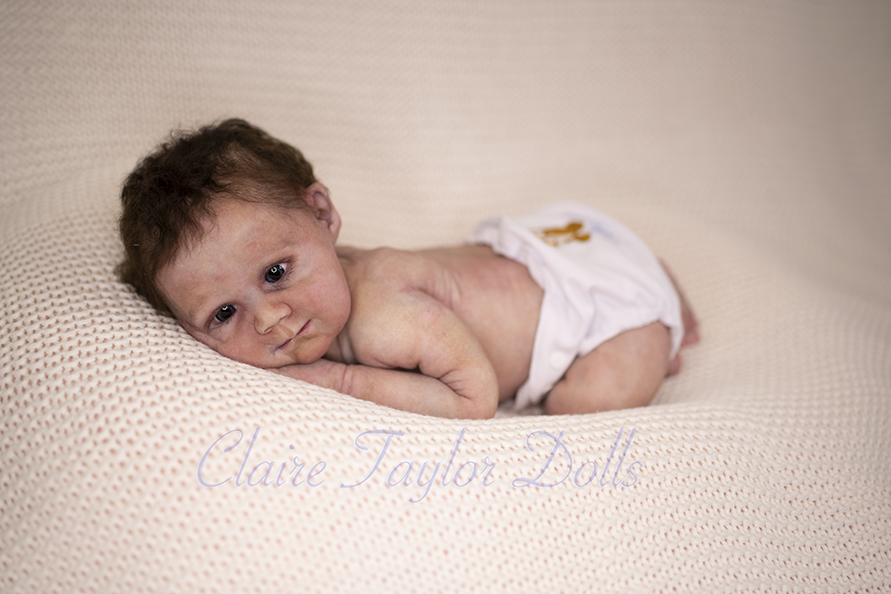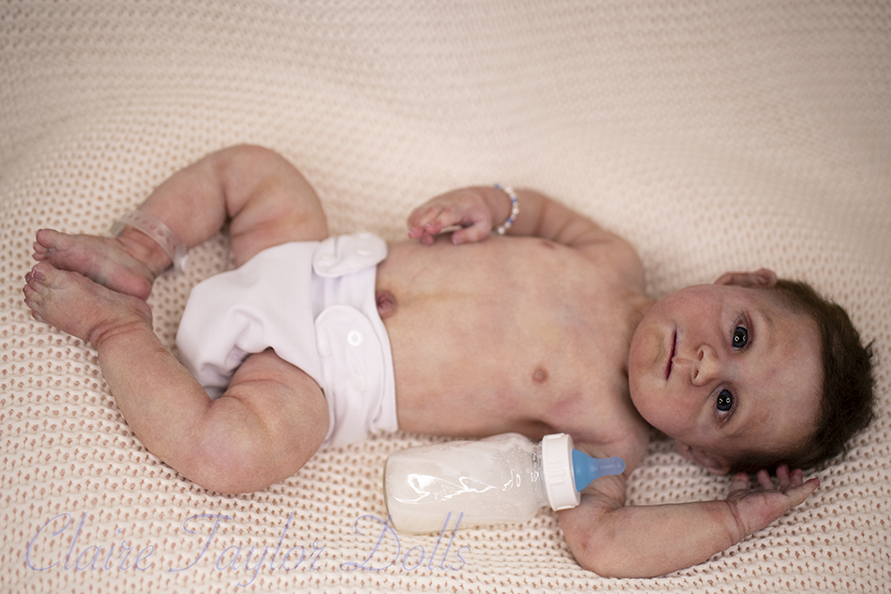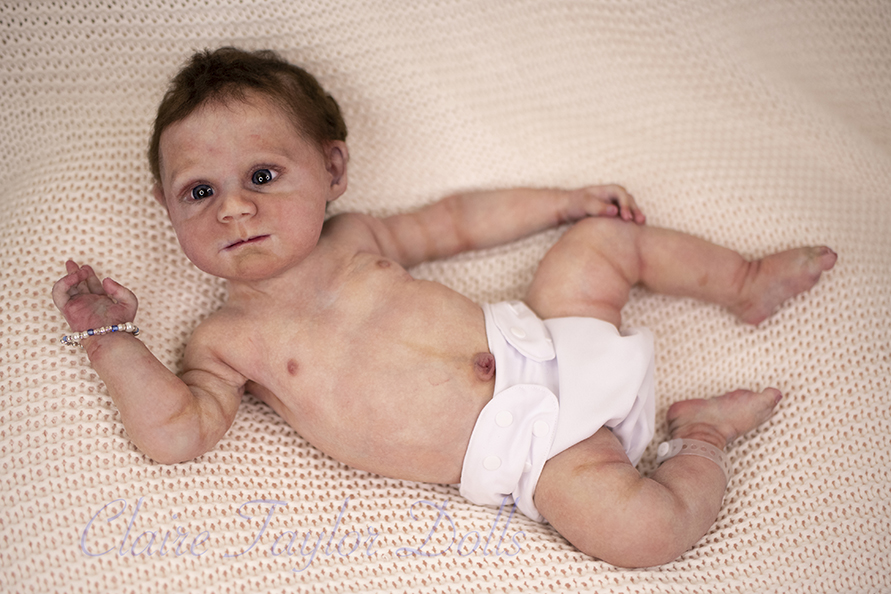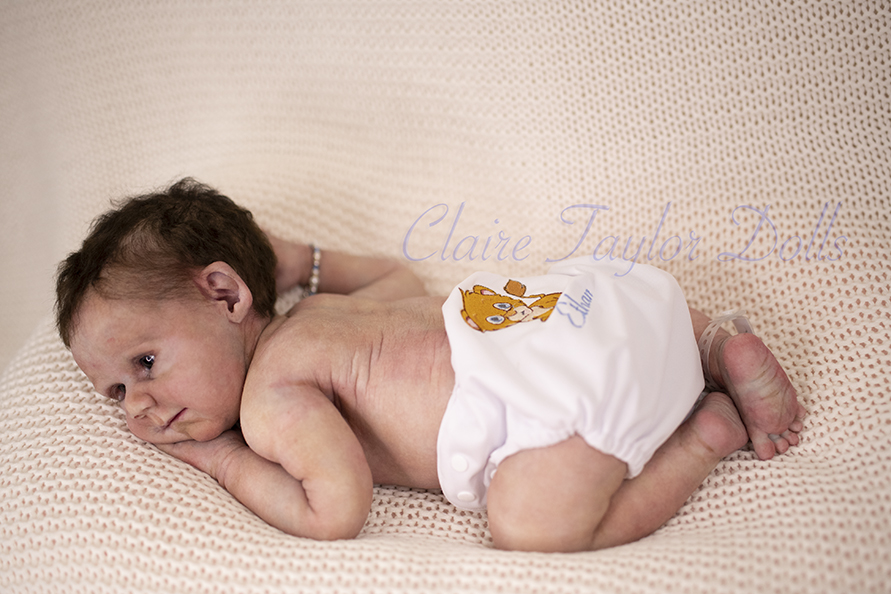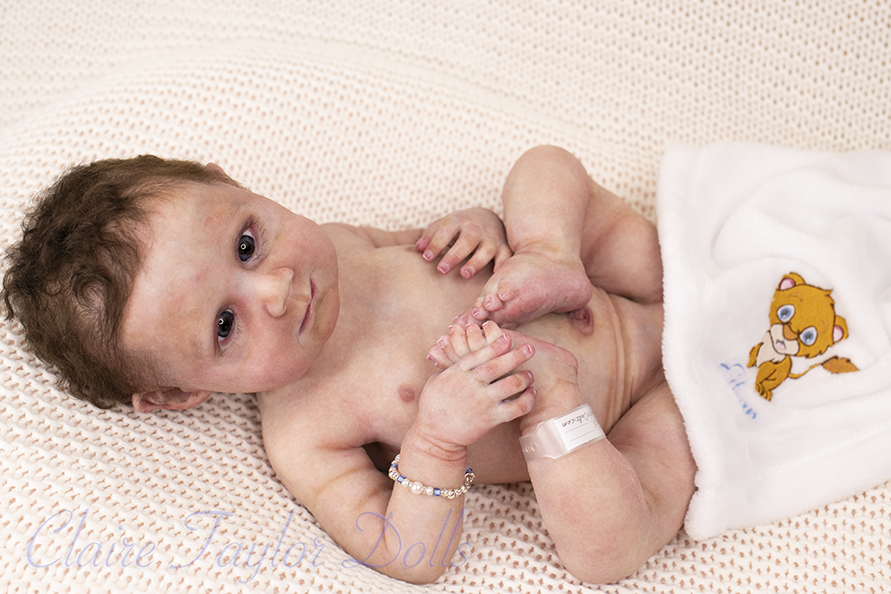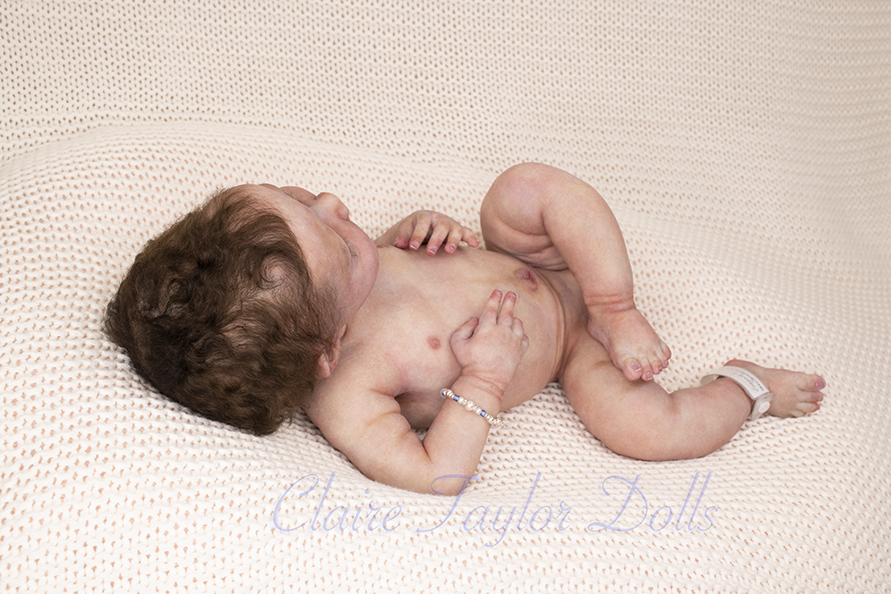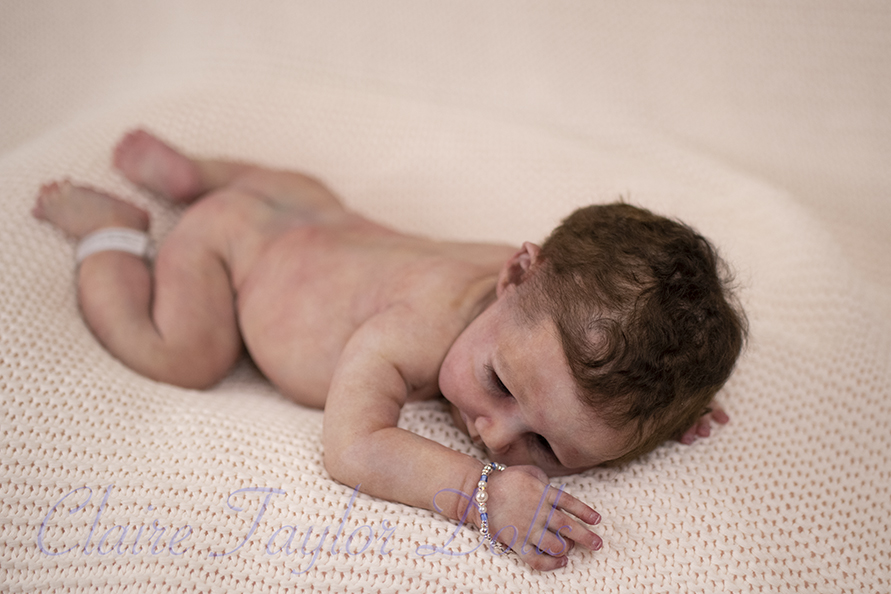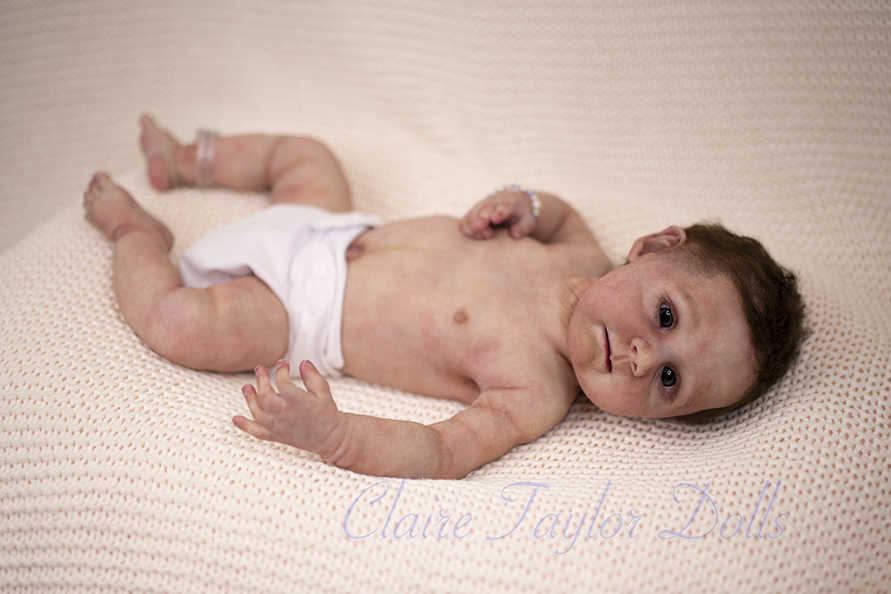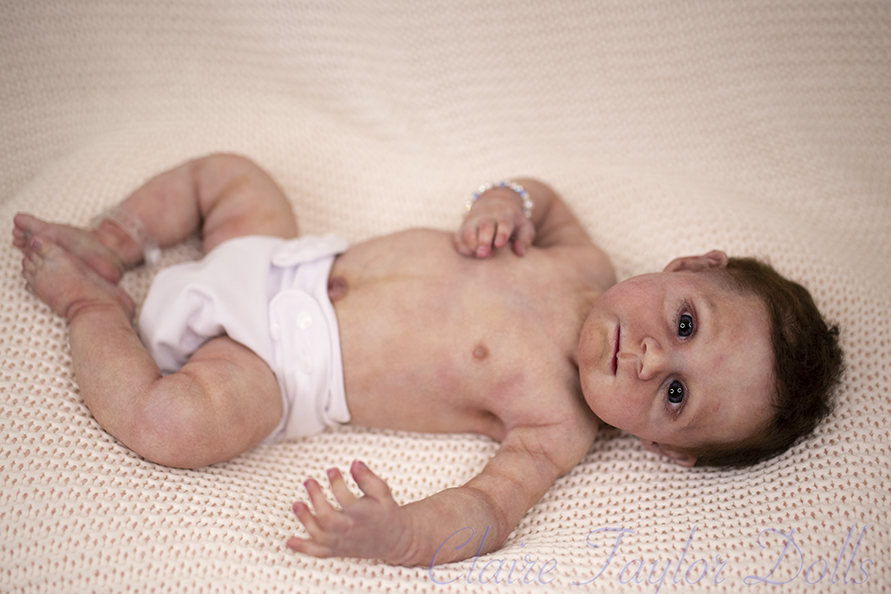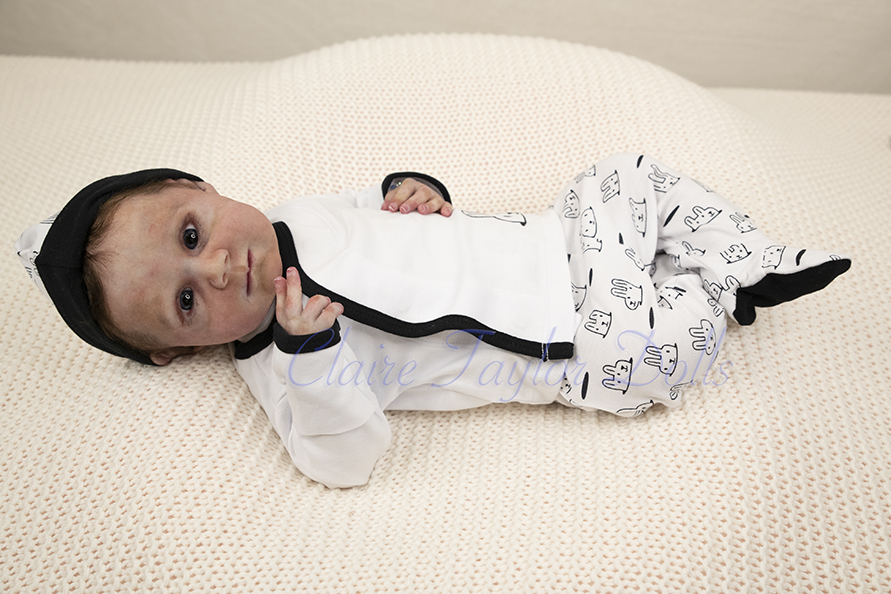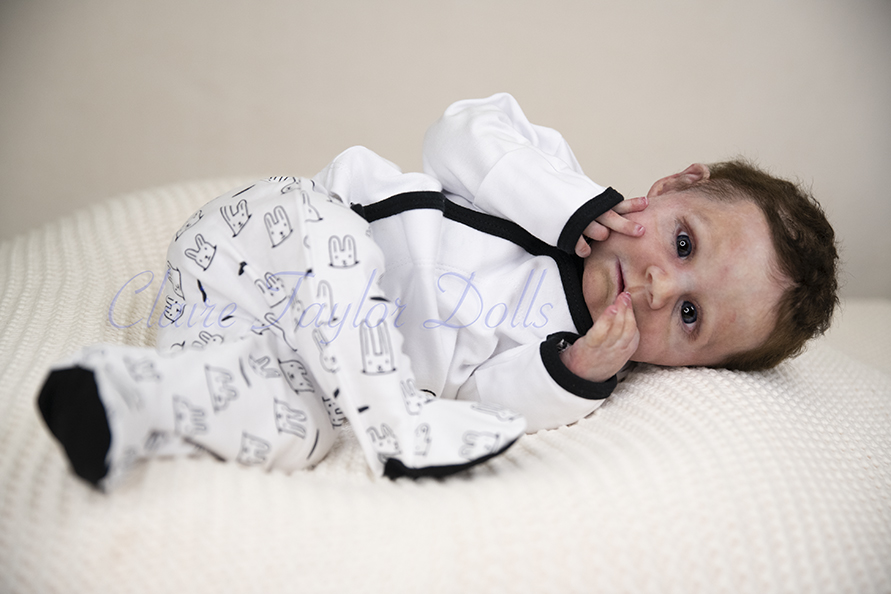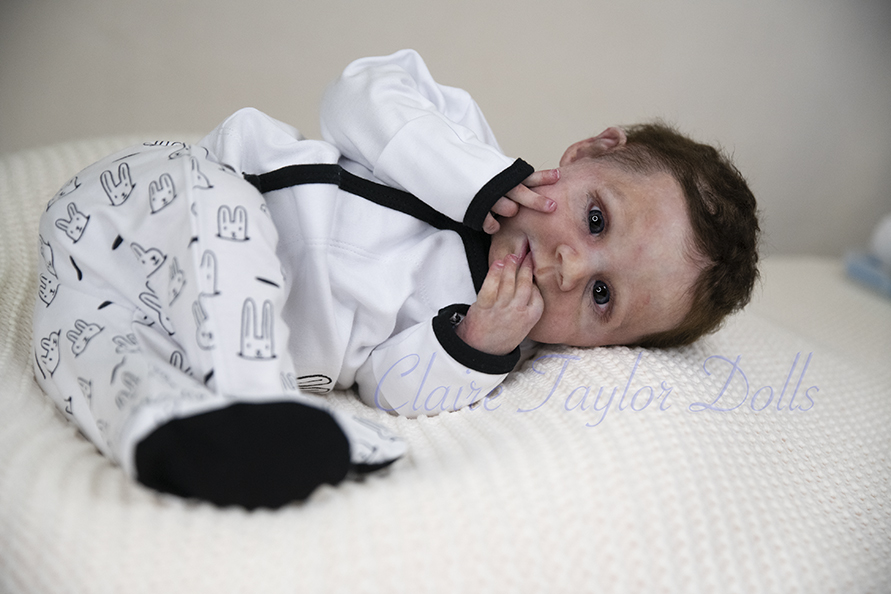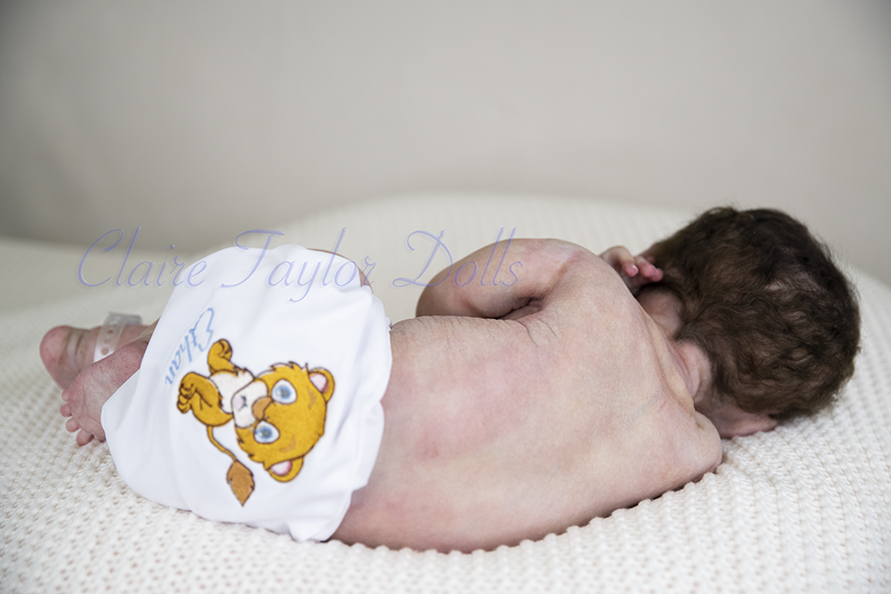 Thank you !