Charity
Full Body Silicone Kit
Charity is SOLD OUT
All the silicone Doll kits have SOLD OUT. I have no plans for any more silicone doll kits right now. I will have new baby doll editions available in the future. Please sign up on my mailing list to be notified when new babies are available.
This is a full body silicone kit and because the customers want to see all the details of the dolls kits before purchasing, the pictures below show a nude baby doll. Please do not scroll down to see the pictures if nude doll pictures will bother you.
Charity is available as a full body silicone kit, the kit is available as a male or female baby. This kit Charity is an asleep baby , The edition is limited to 15 kits and 2 prototypes, one boy and one girl. Charity is poured in Ecoflex 20, has a ball jointed neck and has a full mouth with gums and tongue. This baby takes a full newborn pacifier. The head is removable for the convenience of rooting hair, the neck is secure and will not come off unless you intentionally remove her head.
Charity is 8lbs 2 oz and is 20" long, her head circumference is 13".
Charity will be custom poured in the color skin tone you choose.
Please allow 3 weeks after payment clears for your kit to be ready to ship.
Lay Away Available, see options when placing your order.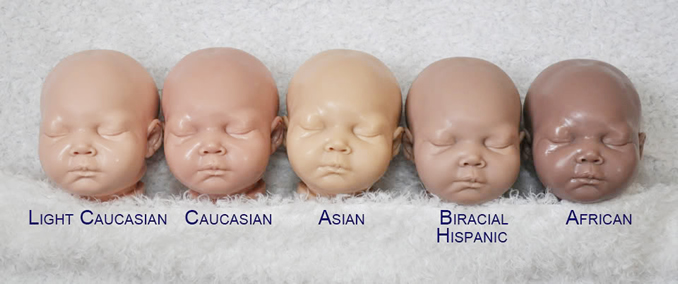 Please note, I do not do custom painting of kits, however you can contact me to refer you to a silicone reborn artist if you need someone to paint your kit.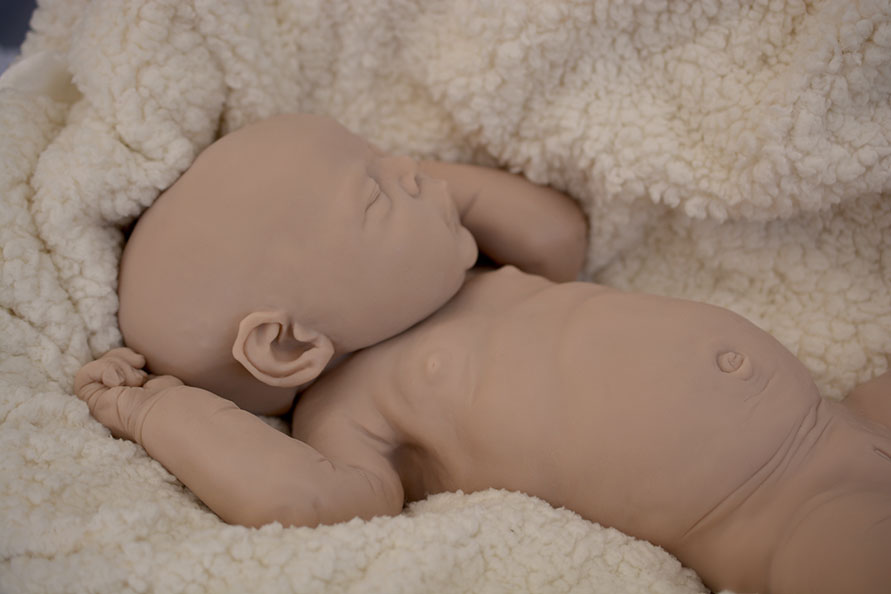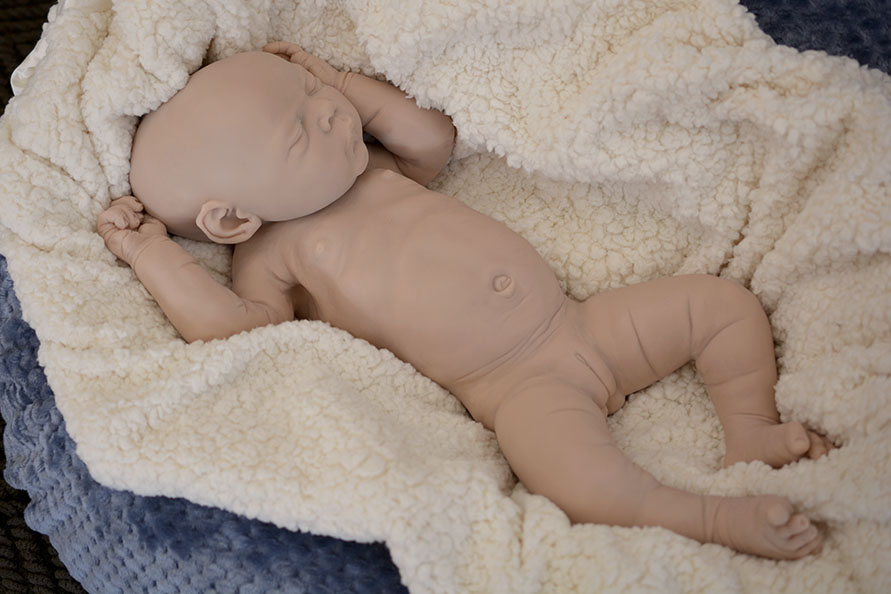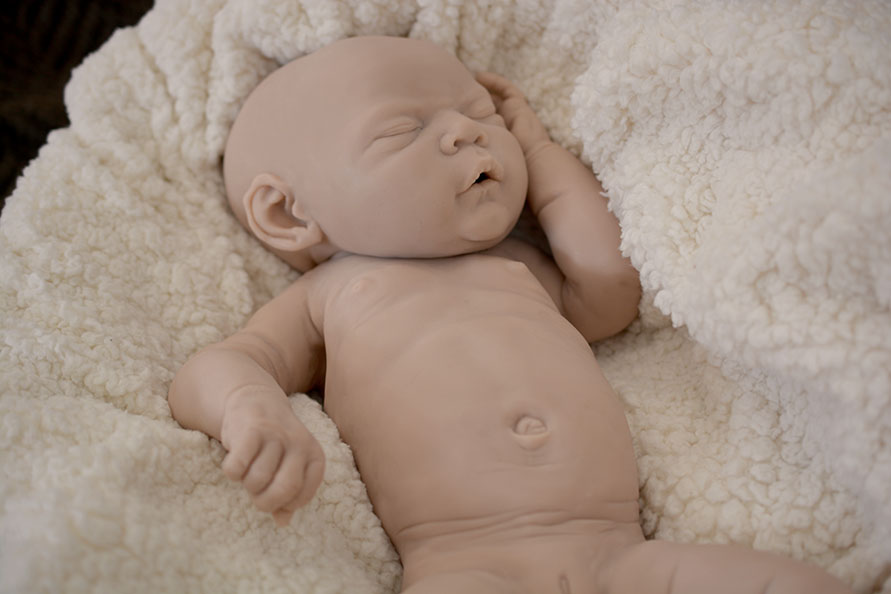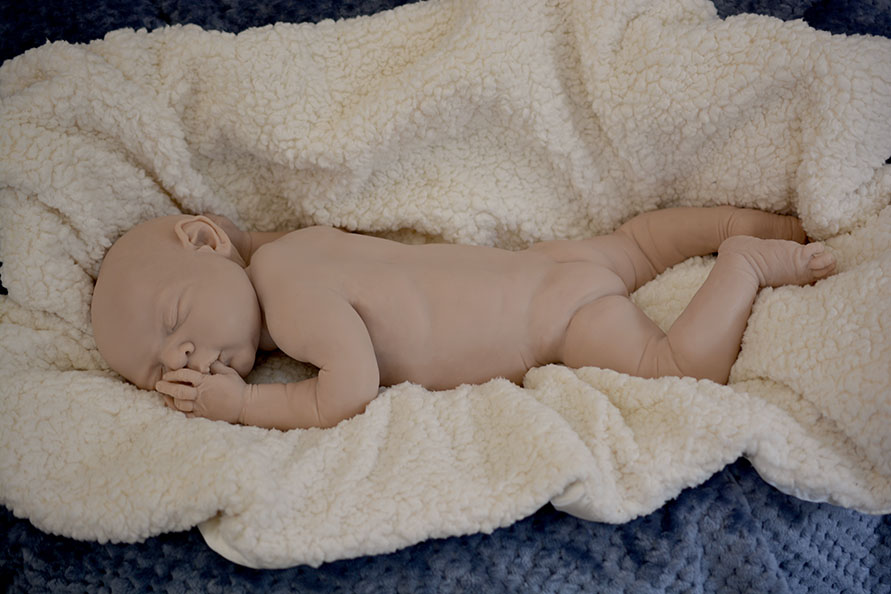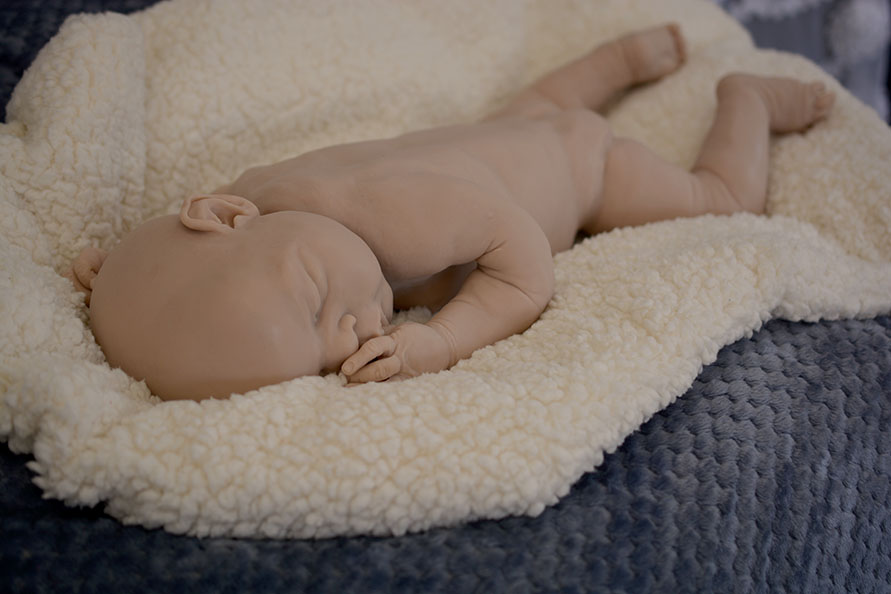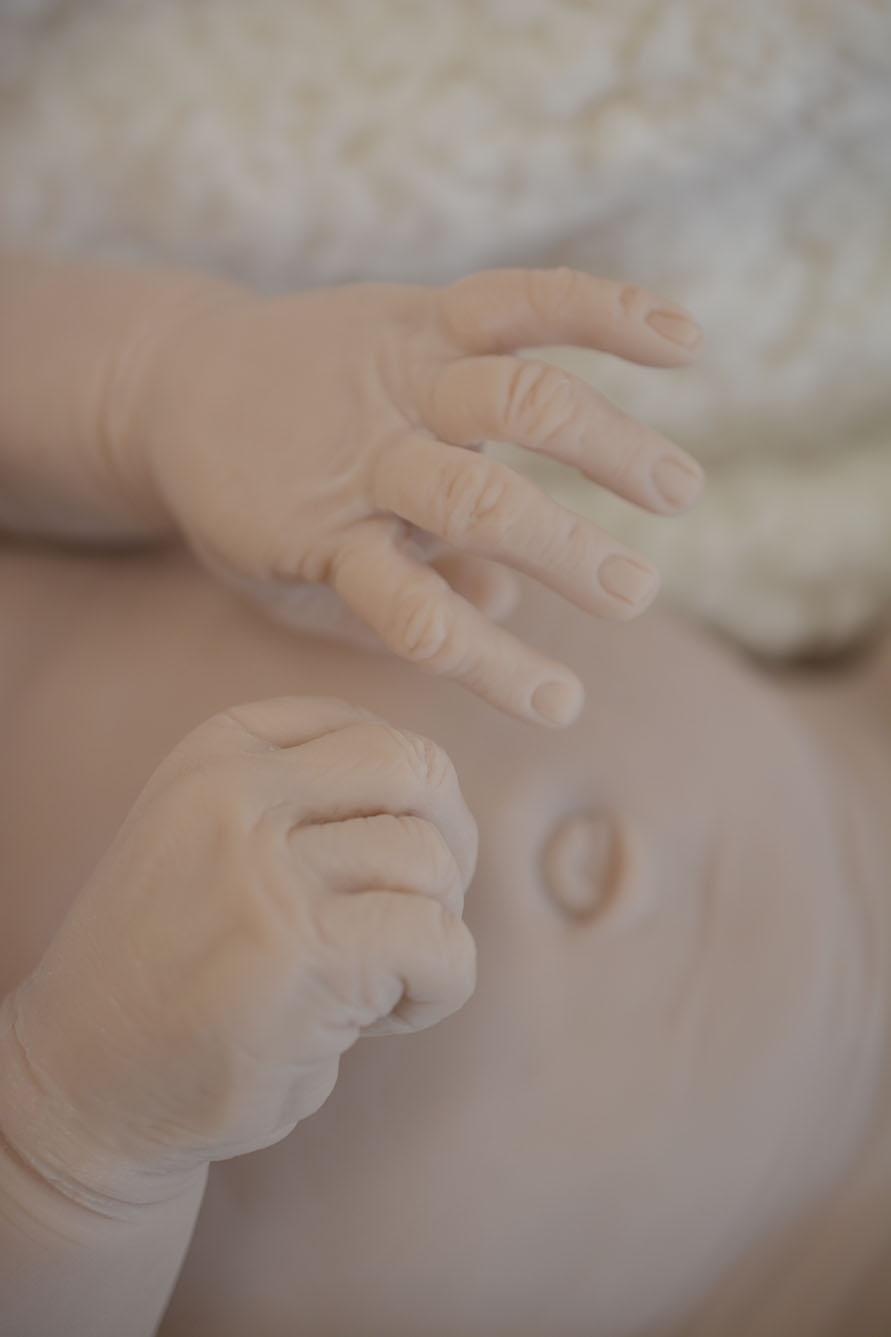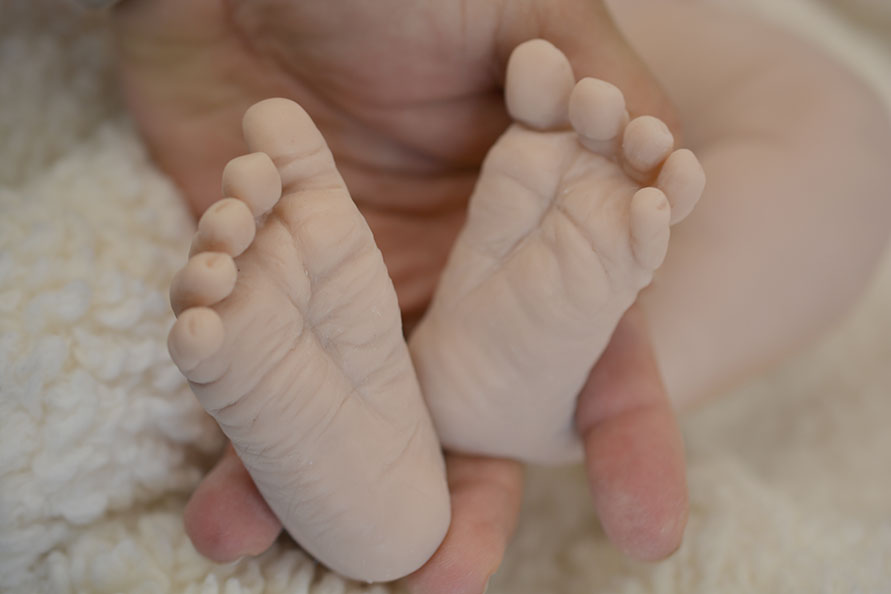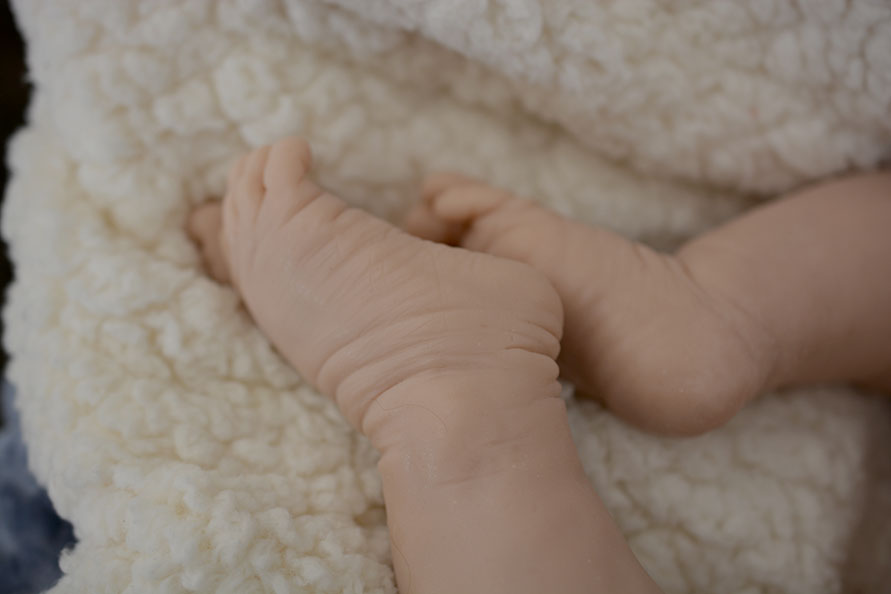 Size comparison