Willow Awake Prototype 1 (SOLD)
introduced 12-17-19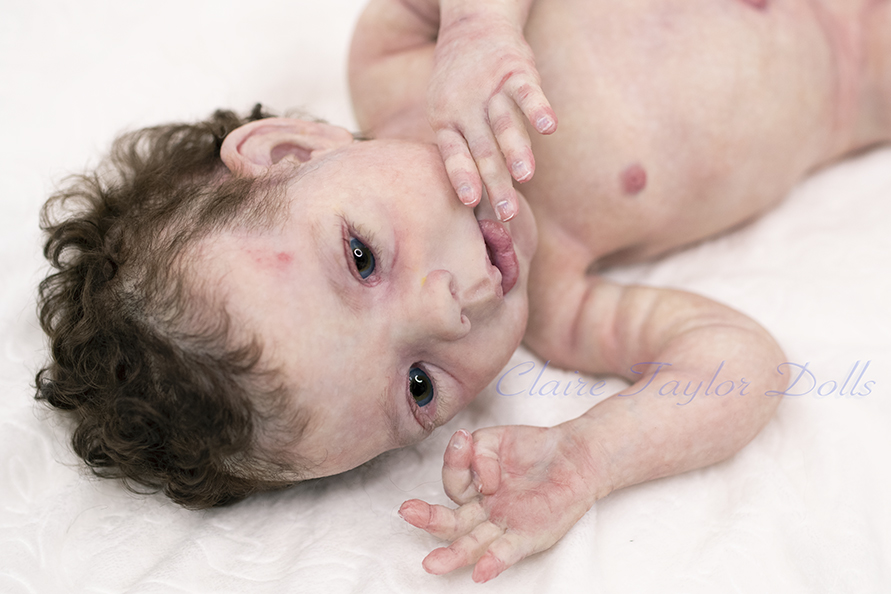 This doll is SOLD.
Willow Awake silicone kit is the sibling of the Willow Asleep silicone kit. Willow Awake is a full silicone doll kit hand sculpted by Claire Taylor and being offered by Claire Taylor Dolls as blank kits to silicone doll painters to make their own dolls. Collectors are also welcome to buy blank kits for their favorite silicone painting artist to complete for them. Willow awake edition will be 30 silicone doll kits and 3 prototypes. The kits will be available in January 2020 after the prototypes have been sold. PLEASE CLICK HERE TO SEE THE WILLOW AWAKE SILICONE DOLL KIT'S WEB PAGE
The first prototype is SOLD. I took offers above $7,500.00 USD until 9 pm Sunday December 22nd, 2019 Eastern time. I will sell to the collector with the highest offer. I am located in Florida USA. Look below to see the rules about making offers.
The three prototypes are the only dolls being completed by Claire Taylor. There will be no custom painted kits by Claire Taylor.
Offers for Willow Prototype #1 will be received on Facebook through messages on my Facebook Page Claire Taylor Dolls

~Make an offer and I will let you know if you have made the highest offer or not.

~All the offers are private and confidential.

~The name of collectors who have made an offer to me will not be disclosed by me to anyone.

~I won't disclose to anyone the amount another collector has offered.

~If someone's offer is higher than your offer, I will let you know but the amount of the other person's offer will not be disclosed.

~If I receive an offer at the end of the time period and two collectors have the same offer, I will honor the first person's offer.
~You are free to make another offer if I received a higher offer than you made.

~There is no additional cost for shipping worldwide.
~You will be responsible for any custom taxes charged by the authorities in your country.
~Please contact me before making an offer with any questions or concerns about shipping.

~Please be ready to make a payment within 48 hours after I have stopped receiving offers.
~ Please contact me before making an offer with questions about any Lay Away or payment arrangements.
~When you are notified that I have stopped receiving offers and you have the highest offer, please contact me within 12 hours about making payment arrangements.

~Please ask all questions about payment before making an offer.
~Payments will be invoiced through PayPal or bank draft.

~If you have any questions or concerns about making an offer, please contact me.

~Because the offers are received over a period of days, I will not always be able to respond immediately to every email I receive. My time zone is Eastern time and I am located in Florida USA, and keep in mind I may be attending to other things or sleeping during the night when your email offer is received.
g an offer.
If you would like to learn more about the Willow Kit, Click Here to Go to her web-page
Willow Awake Prototype Features
Very soft silicone blend silicone

One piece, no joints
21.5" Long
Approximately 9lbs
Head circumference 15"
Flexible neck, easy turning
Blue German Handmade glass eyes
Elbow armatures
Drink and wet,
Anatomically correct Baby Girl
Painted By Claire Taylor
Rooted By Claire Taylor
Neatly manicured finger and toe nails
Realistically painted eyebrows
Rooted upper and lower eyelashes
Skin wrinkles realistically
Soft neck turns realistically
Comes home with outfits, blankets, bottles, and other accessories not seen here
No additional charge for shipping
Please Scroll down and carefully look at all the pictures and video to see her details and how pose-able she is before making an offer. I do not take returns.
Please enjoy her video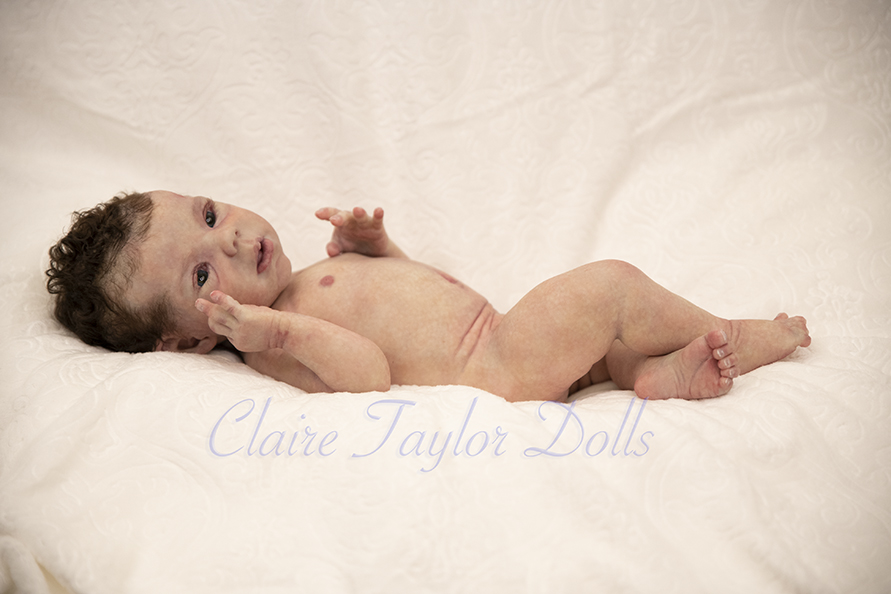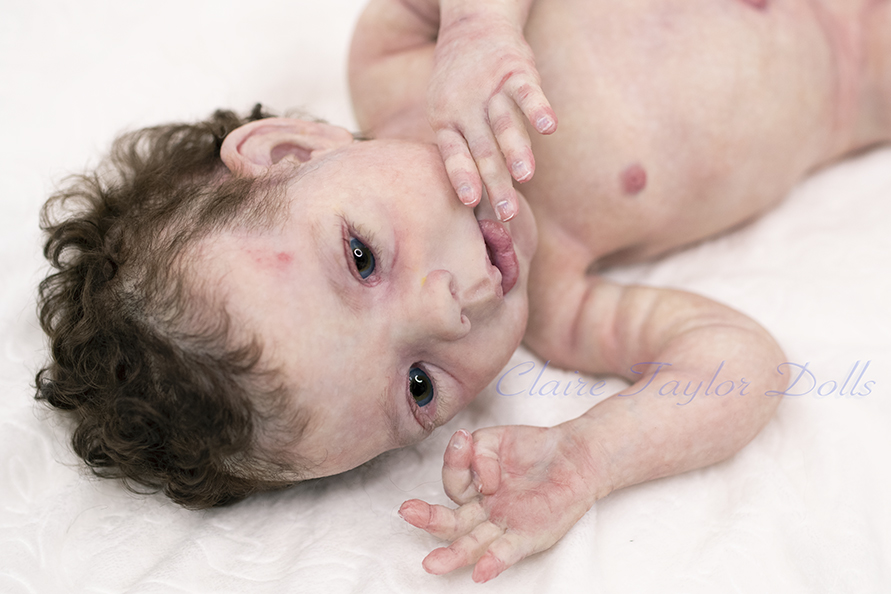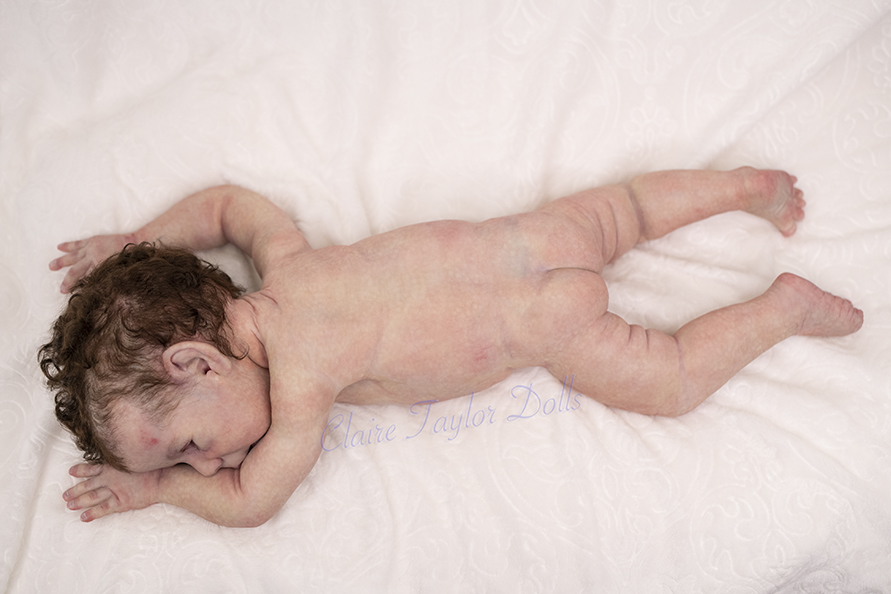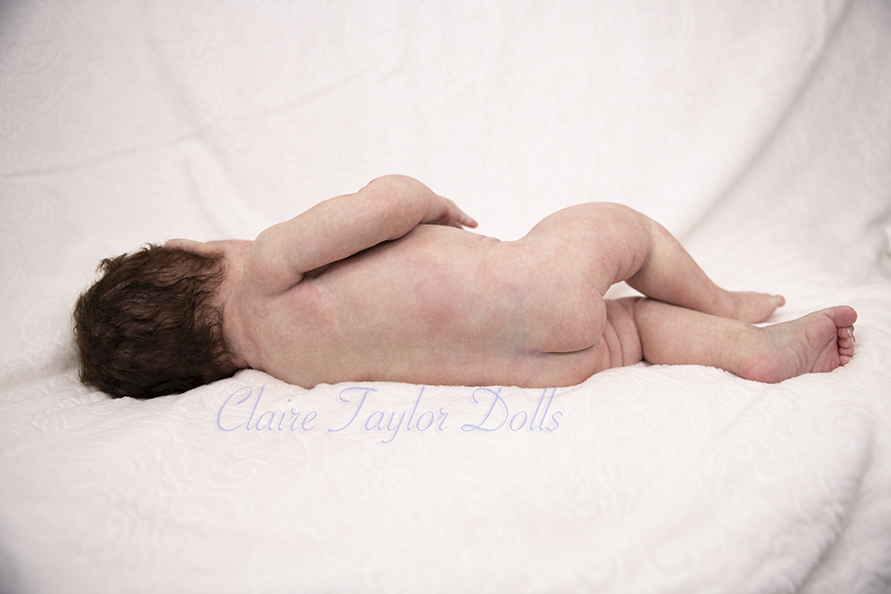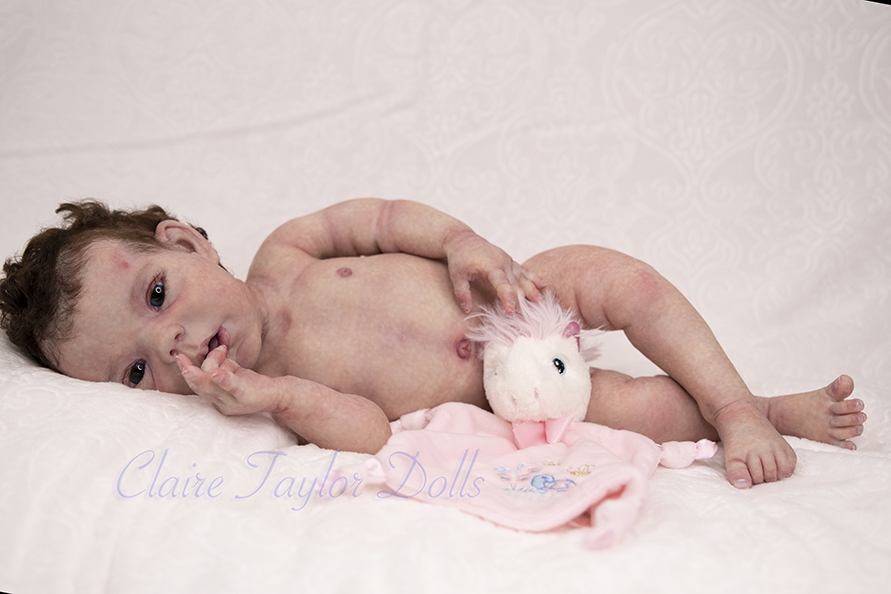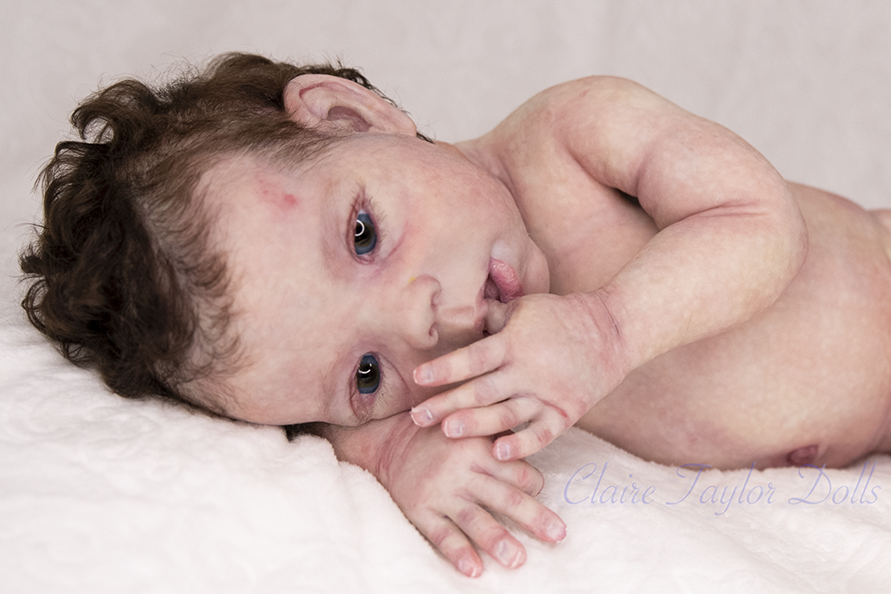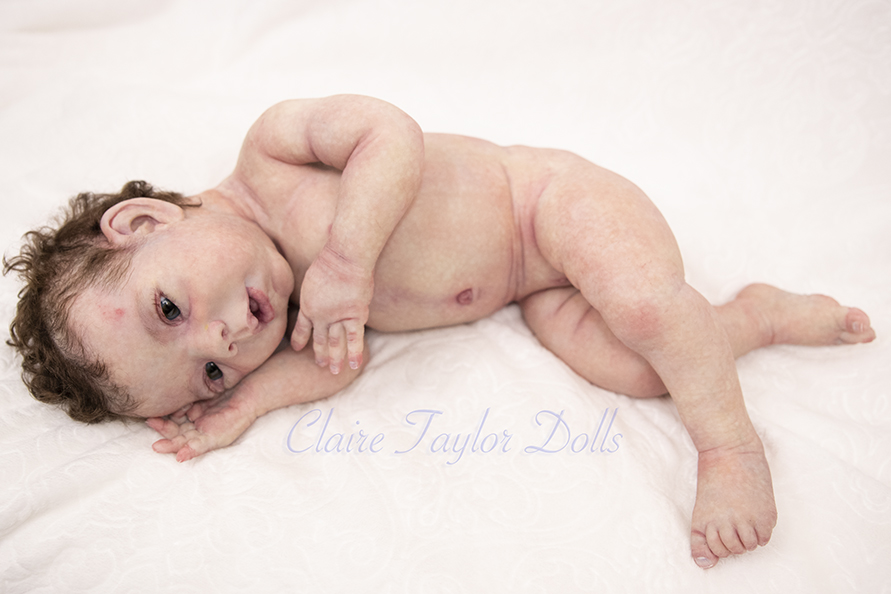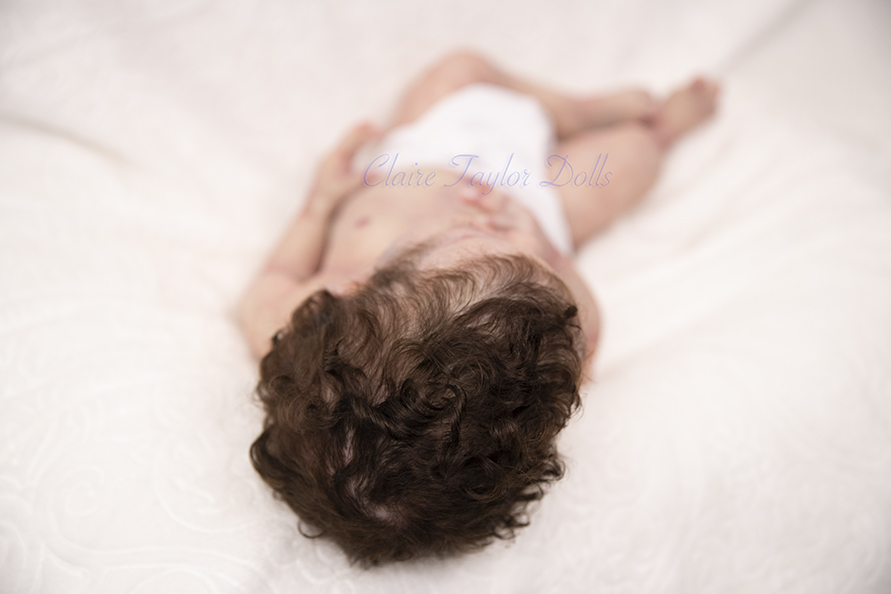 Thank you!