The Little Princess
UPDATED 11-26-15
SOLD OUT! All these babies have been adopted and there will be noo more made.
The Little Princess is a soft full silicone baby has the scull feature in some of my dolls. She also has a spine you feel but you do not feel unless she is bending. She has a very soft tummy although her chest is not soft. She also has armatures in her arms. , You can refer to the video to see her movement. She feels soft like a real baby and has been carefully painted to look very realistic, her many layers of paint is sealed and matted to bring her to life with real looking baby skin, the paints are permanent and will not come off.
She will be a part of a limited edition of only 5 dolls and bonus baby will be put on eBay. She is approximately 8lbs, 8oz and is 21" Her head circumference is 13.5"..
This baby is an Adult's collectible doll, she is not a toy; she is not intended as a child's play-doll, and should be handled as gently as you would a real baby.
Please contact me with any questions or concerns before purchasing.
This is an Artist made silicone doll, these type of dolls are hand made dolls, this doll is not manufactured, and although carefully made in an artist's studio she may have a slight imperfections which is not considered flaws. This doll was molded reproduced all by hand by me Claire Taylor, in my studio.
Lay away available through PayPal bill me later for you to bring your baby home right away.
Please Contact me about other lay away options before purchasing
Her details
Platinum silicone poured by Claire Taylor Dolls
Soft platinum silicone
You can refer to the video to see her movement.
Length 21"
Head Circumference 13.5"
approximately weight 8.5lbs
Full Silicone body
Armatures in her arms
Hard scull, soft cheeks, like a real baby
Strong Jointed neck
soft tummy
palpable spine
High Quality German Newborn Blue Glass Eyes
Micro rooted premium brown angora mohair
Carefully painted manicured finger and toe nails
Takes a full newborn pacifier
All the princesses #1-5 will come with a bottle, pacifier and the outfits, and accessories you see here, and some others not shown in the pictures

The micro rooted hair was done personally by Claire with only 1 to 2 hairs at a time.
Princess #1,#2, #3, #4, & #5 and the Bonus Baby have been adopted
This video of The princess #3 it shows how these babies move, they all move the same, but there are some variation in hair color and the way they are painted.
All the Little Princess babies below have been adopted, the edition is closed I will have new baby editions available in the future Please sign up on my mailing list to be notified when new babies are available. Subscribe to my mailing list
The Little Princess Bonus Baby
The bonus baby is the same but does not come with all the same outfits, but she will have the custom crochet set.
The bonus baby was adopted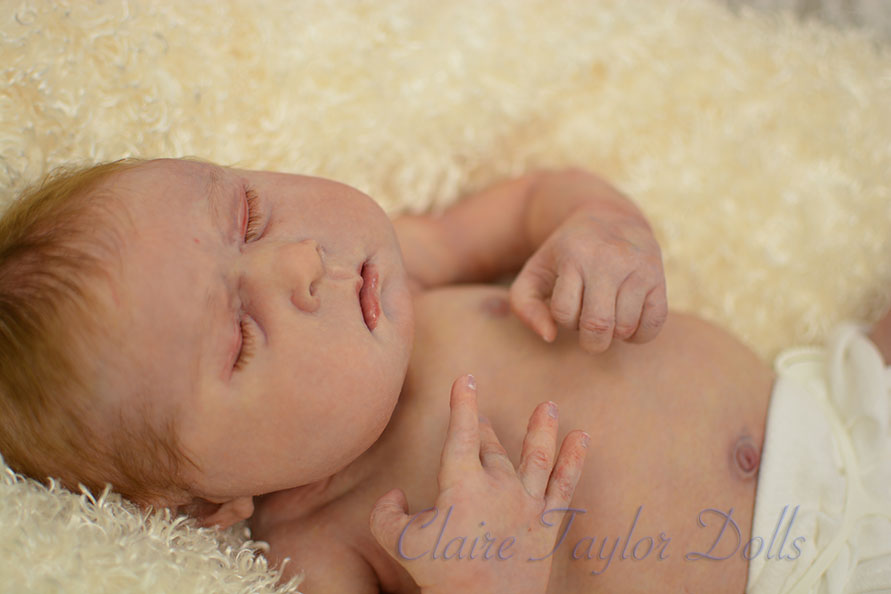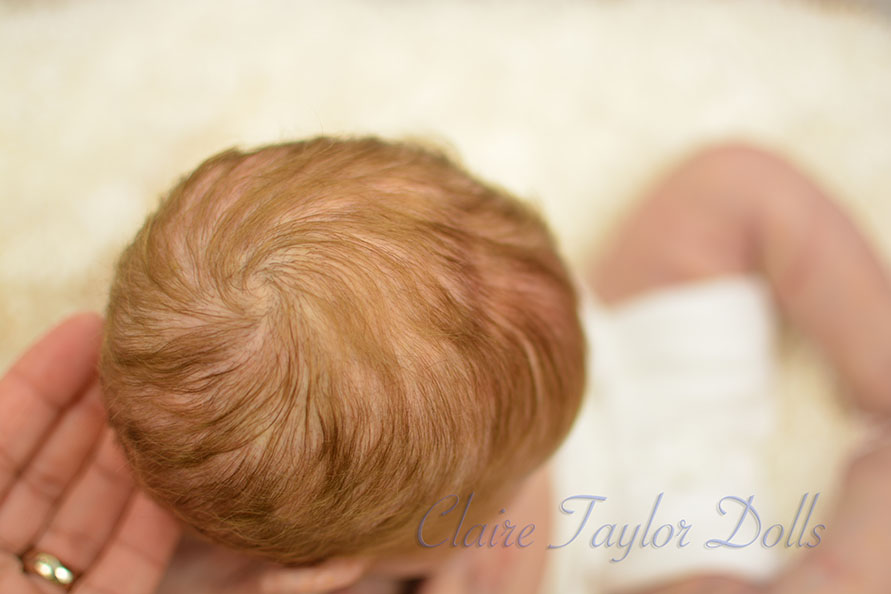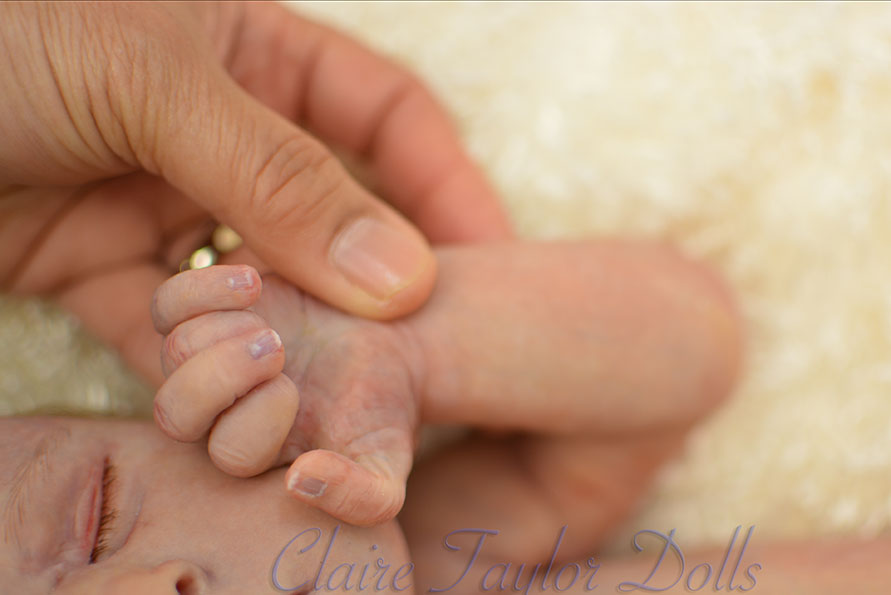 The babies below have been adopted.
Little Princess #4
Below are pictures of The Little Princess #5, she has been adopted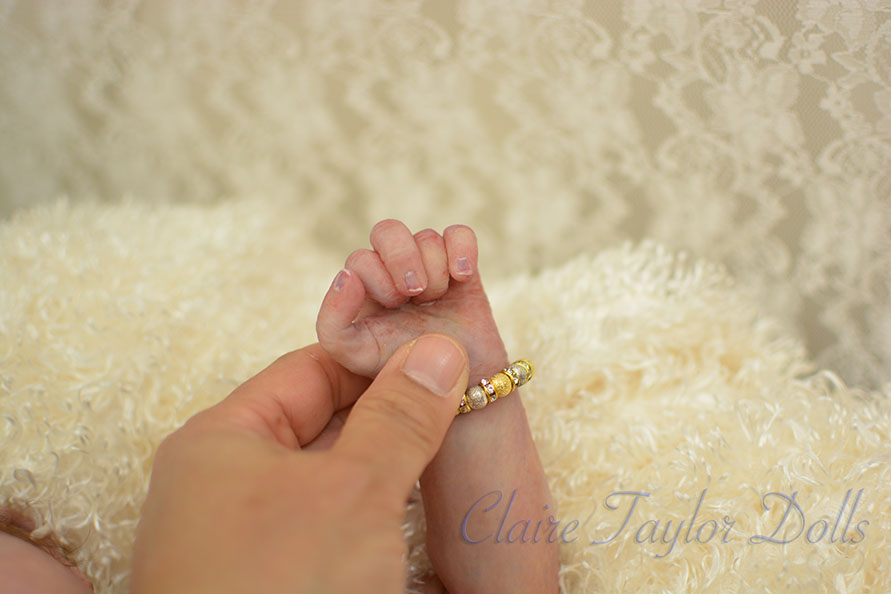 Below are pictures of Little Princess #3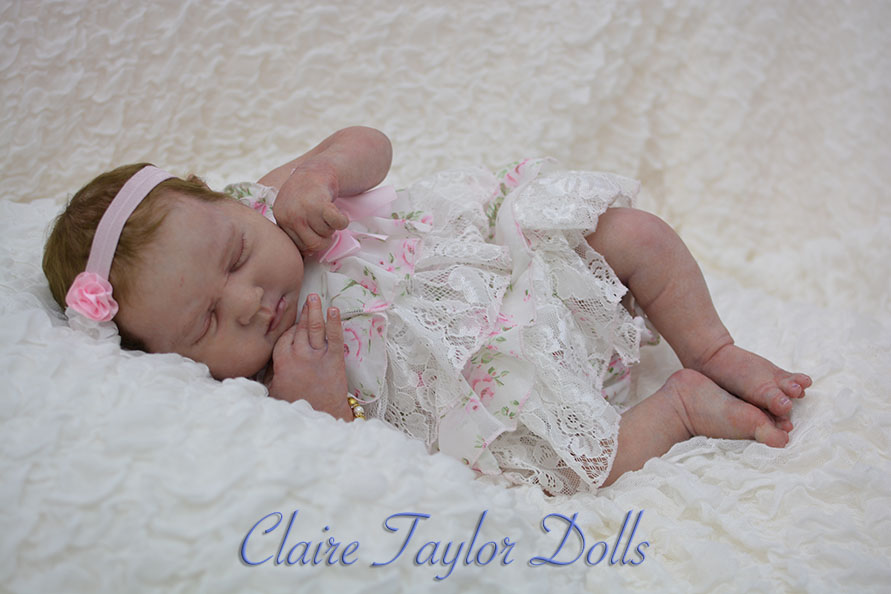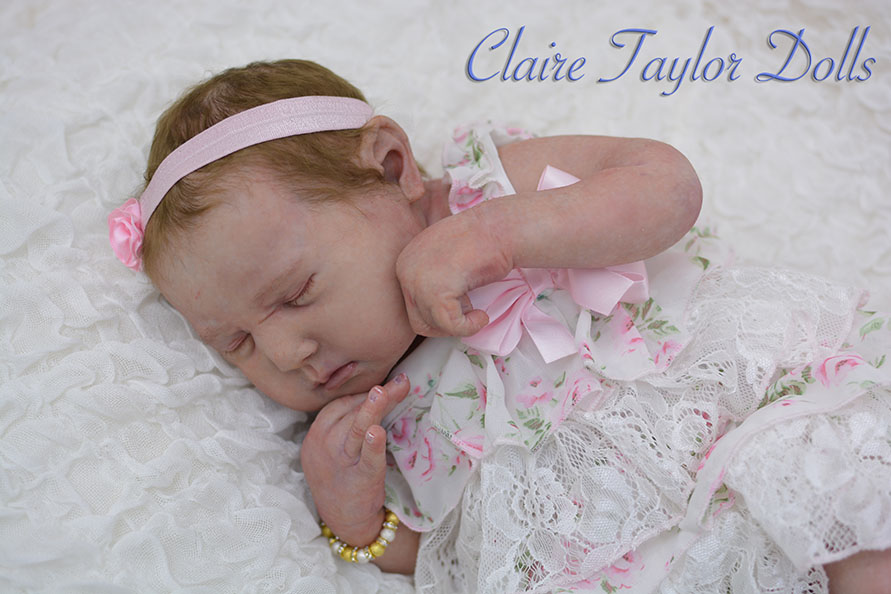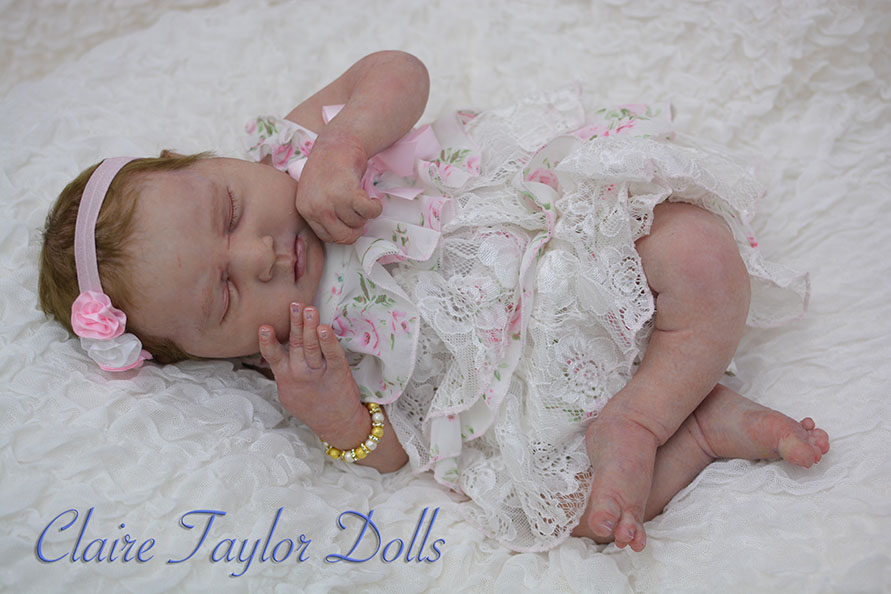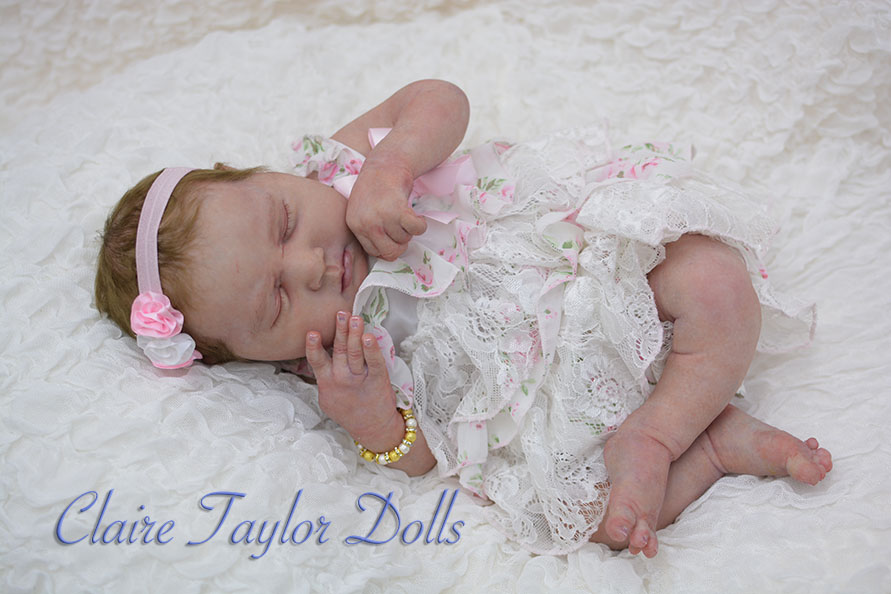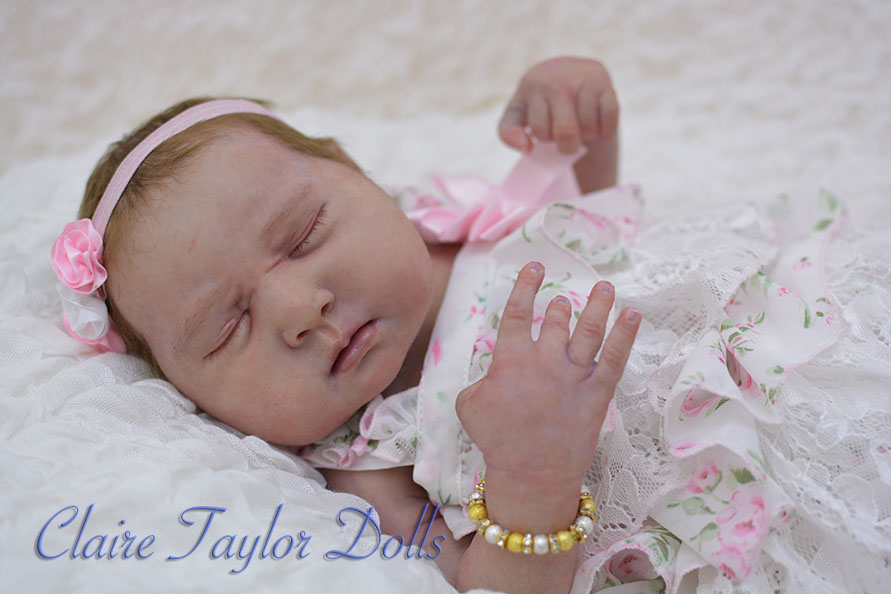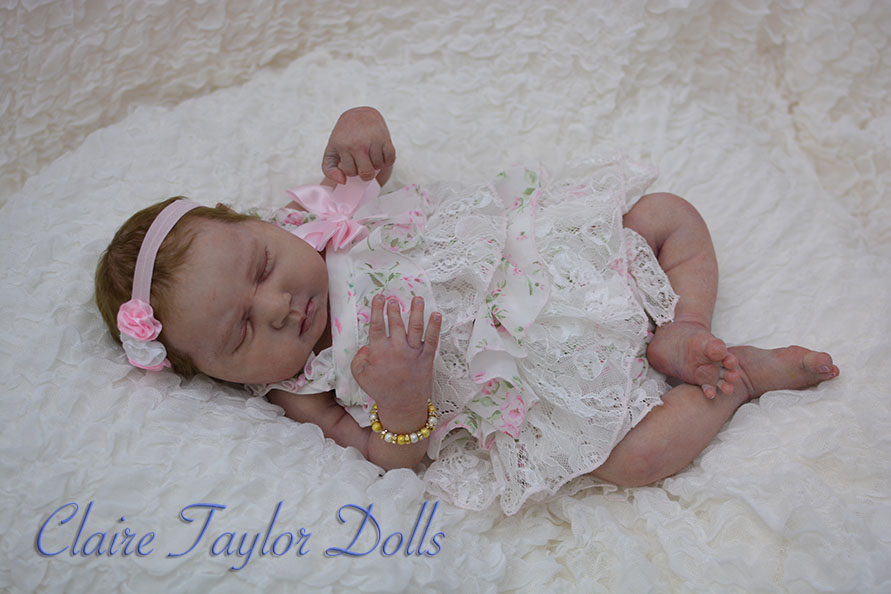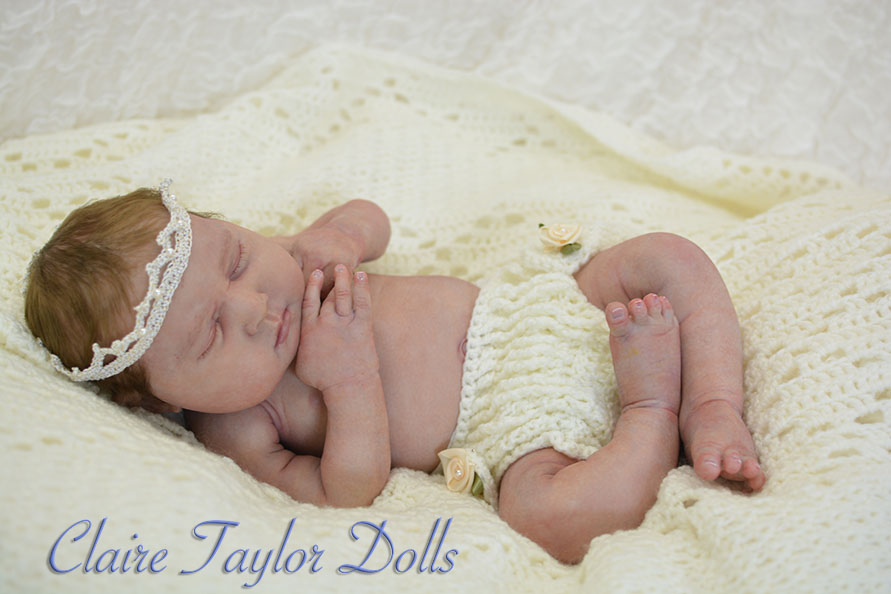 The pictures below are of Princess #2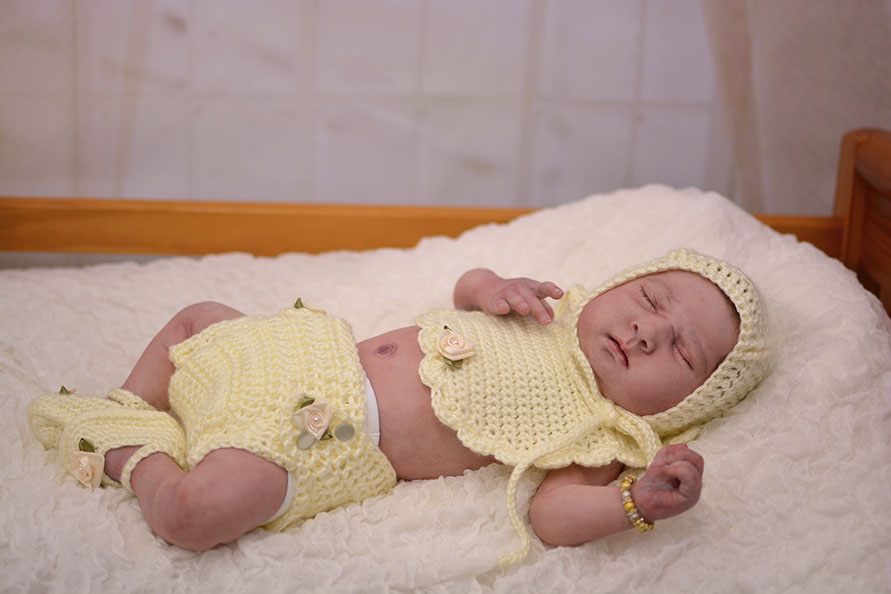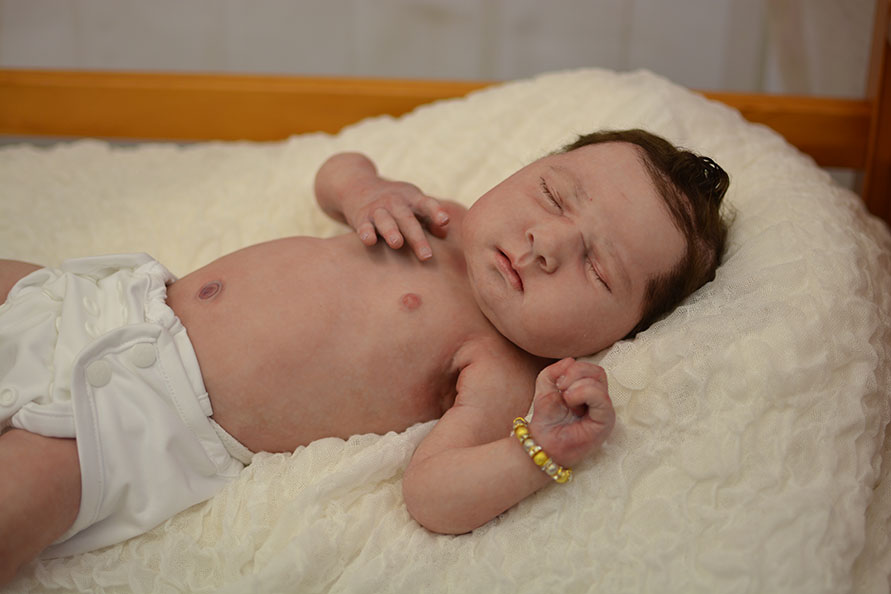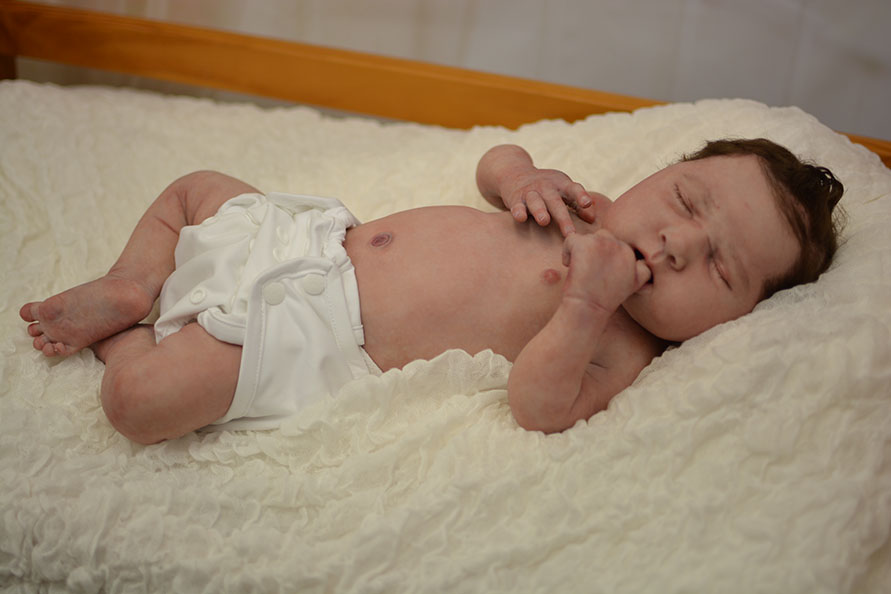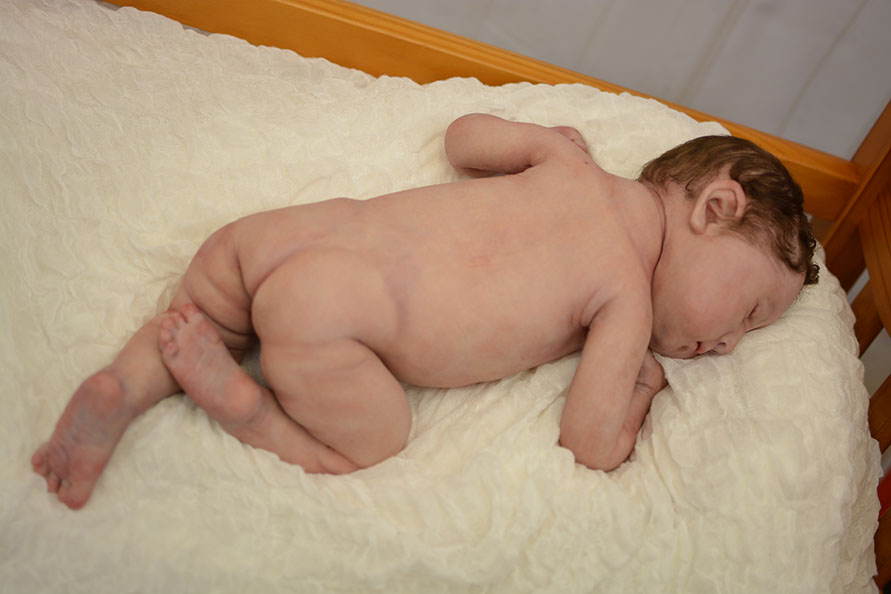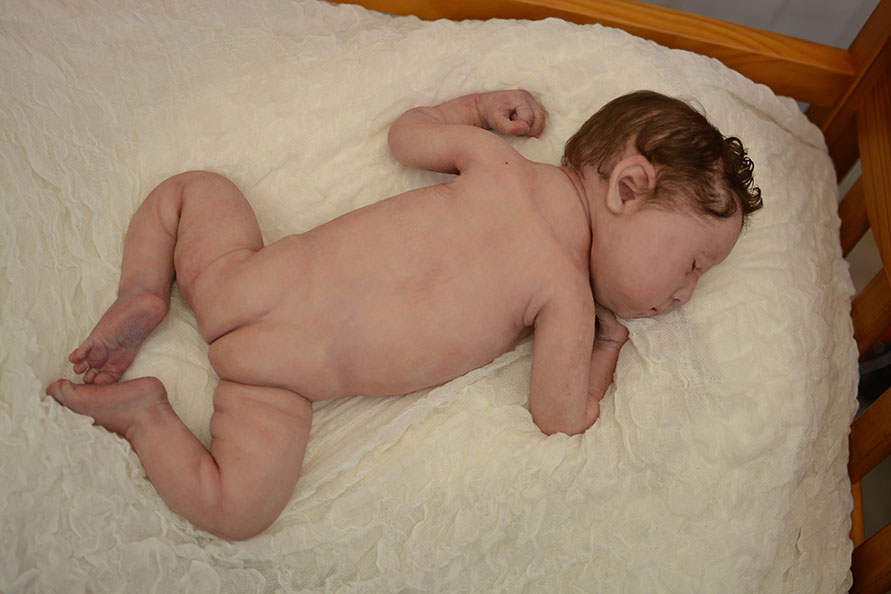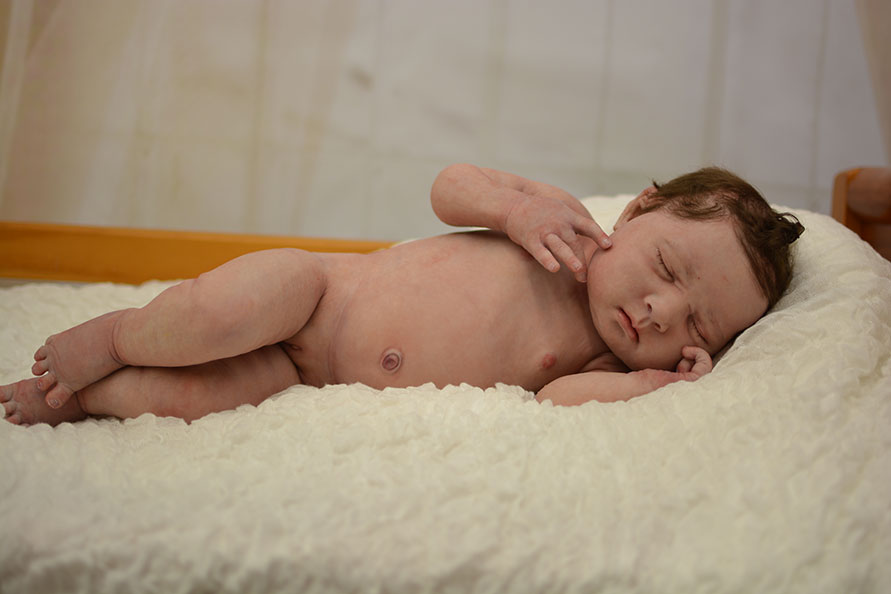 The pictures below are of Princess #1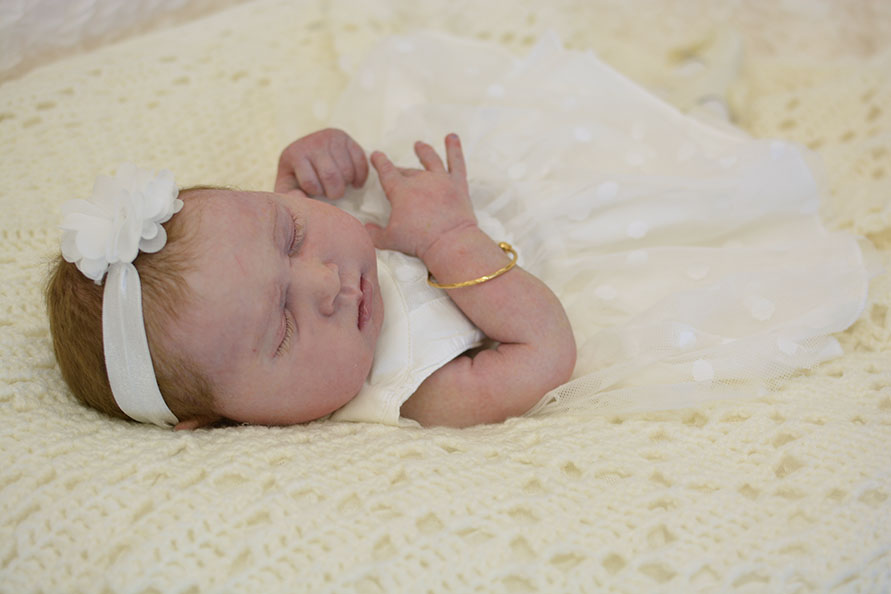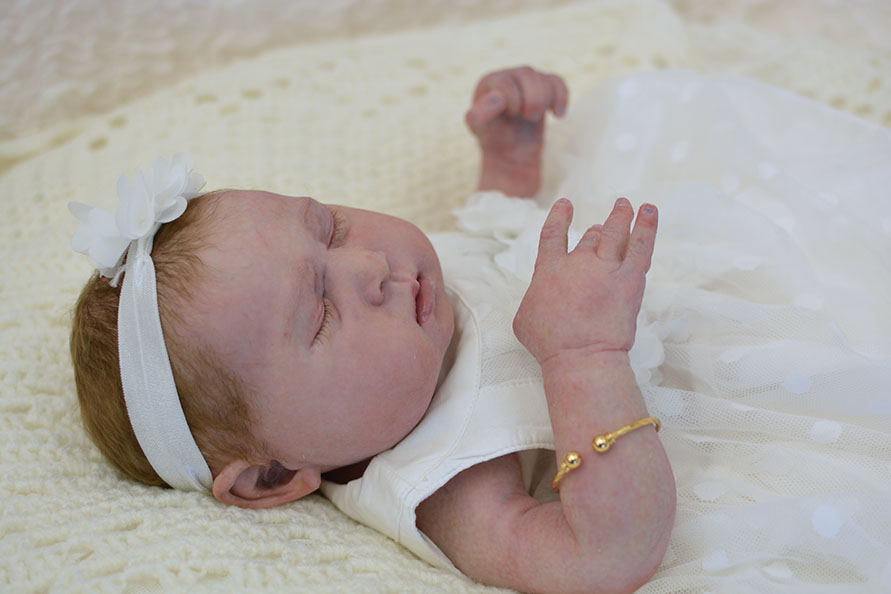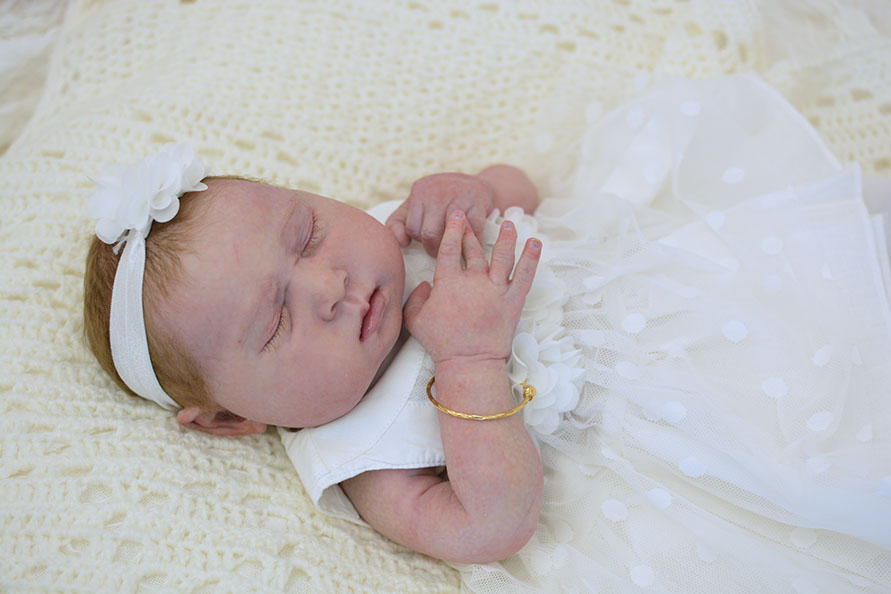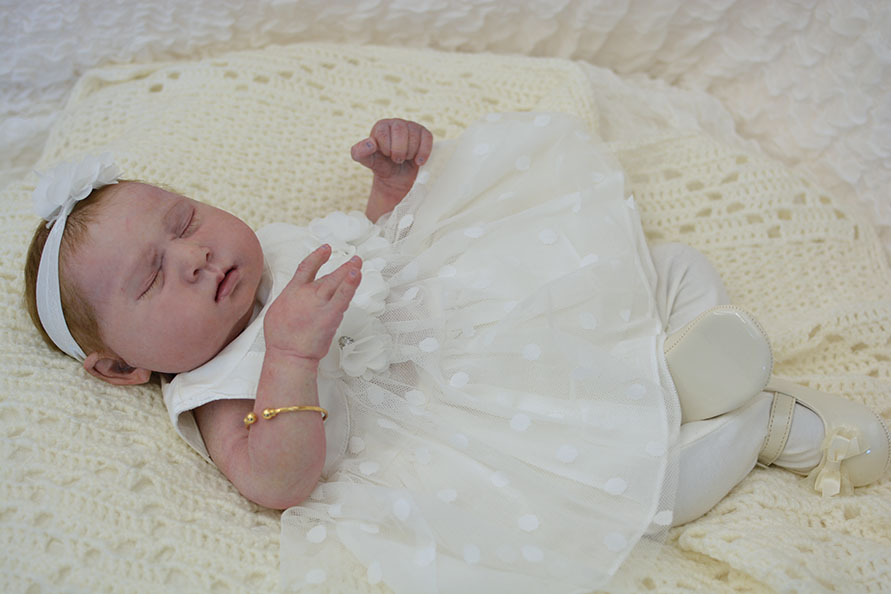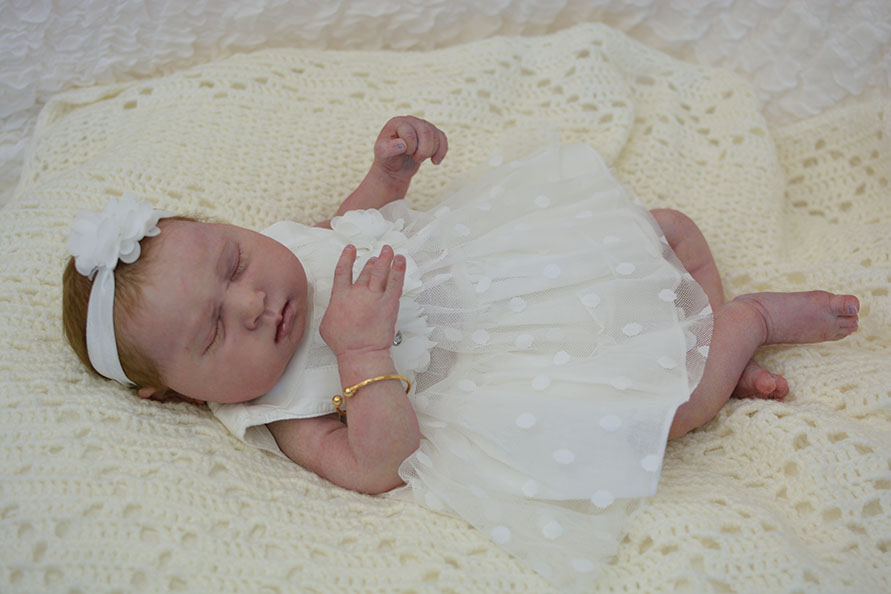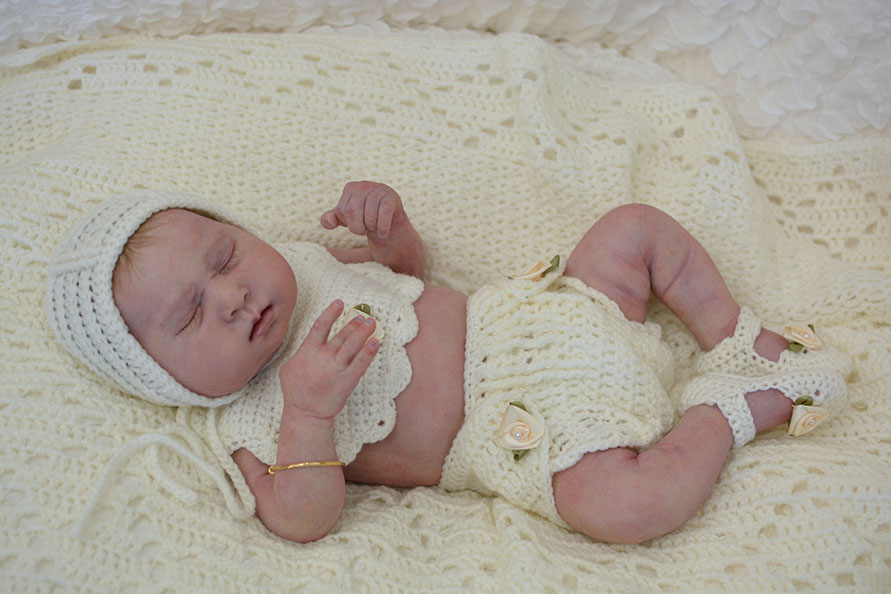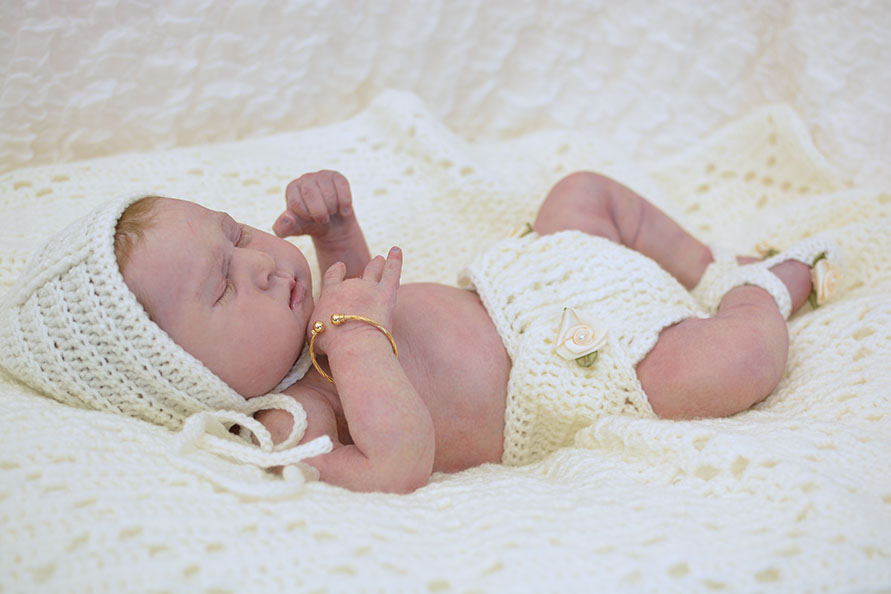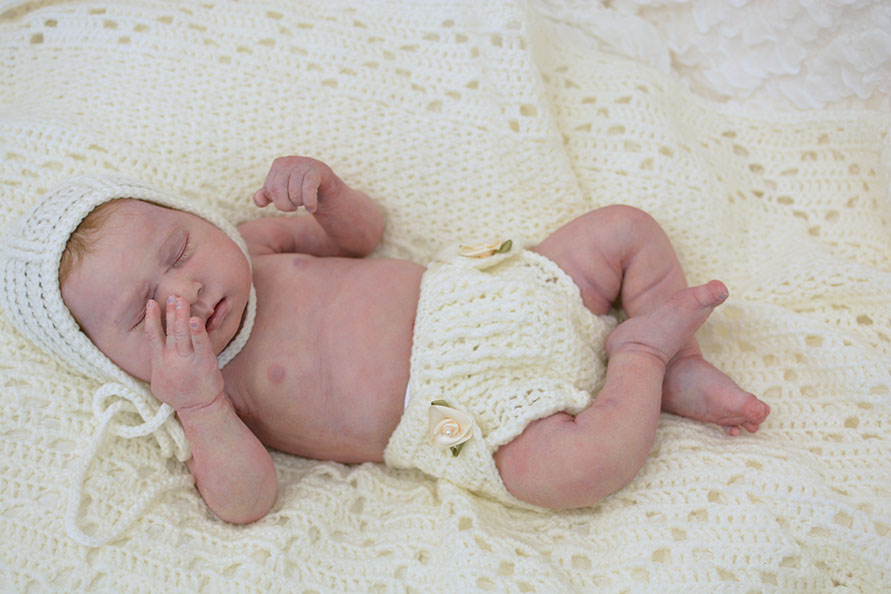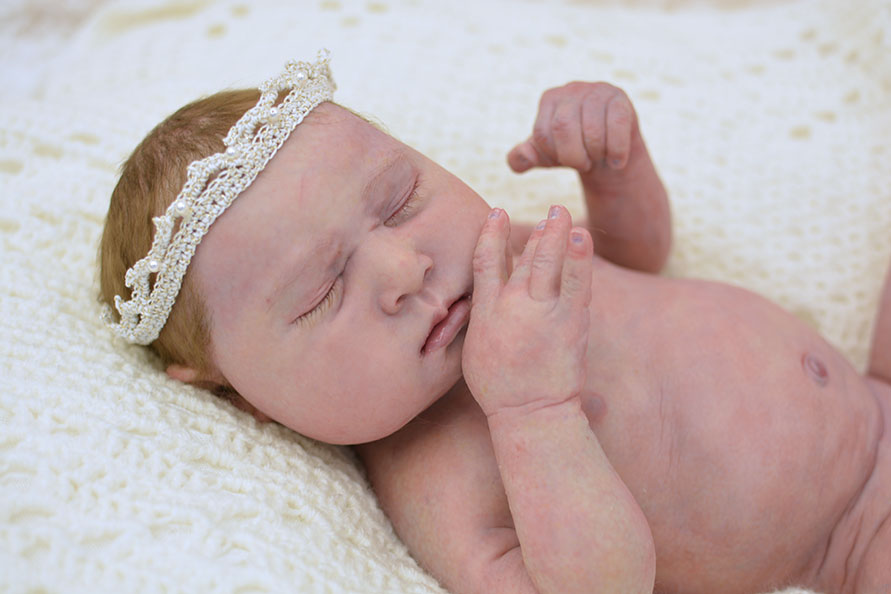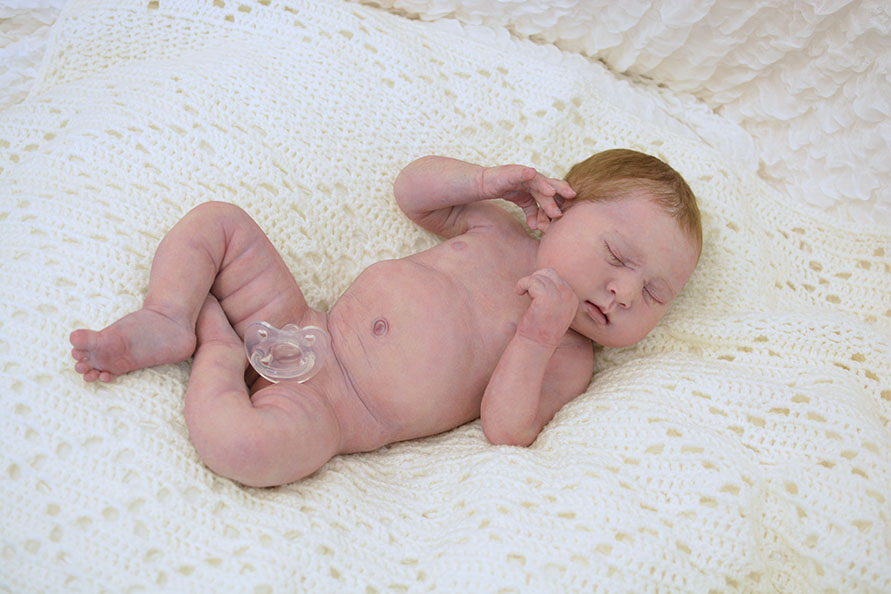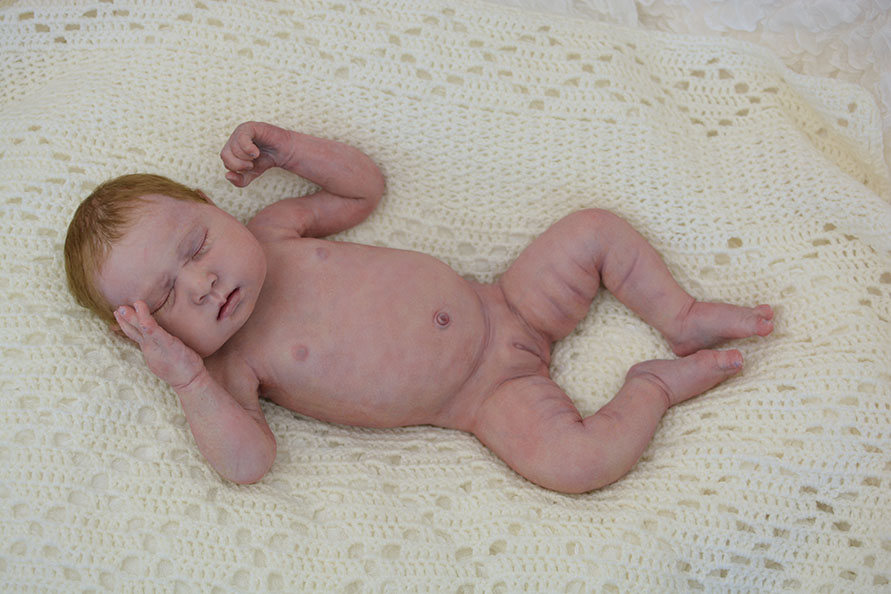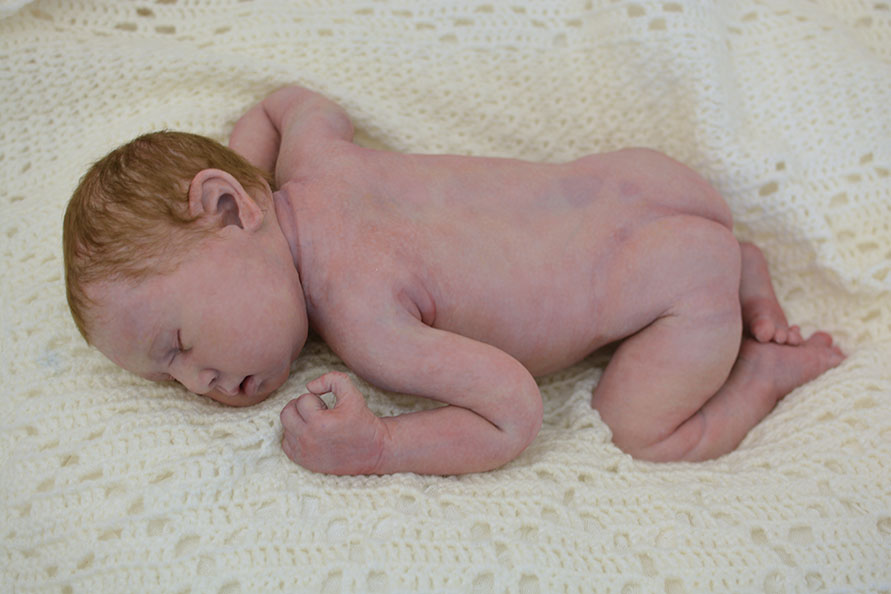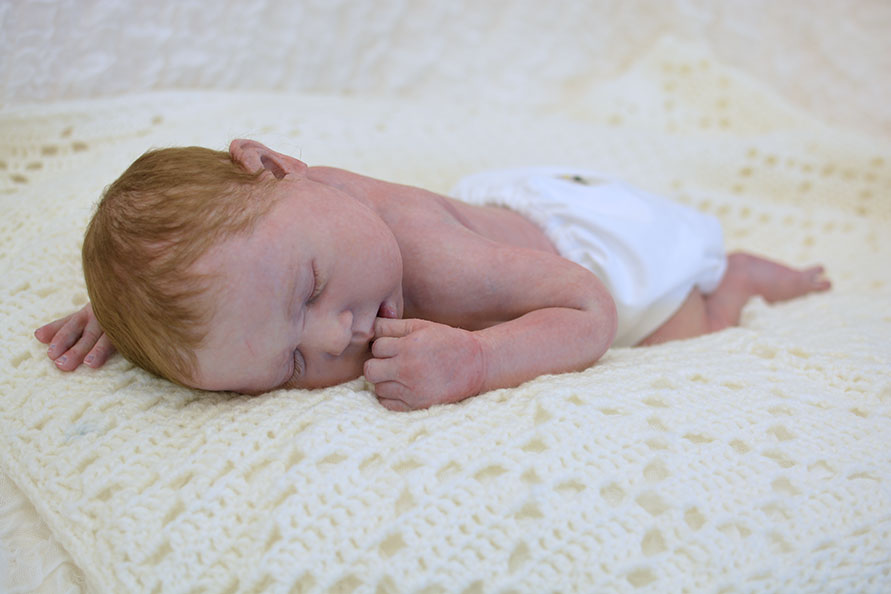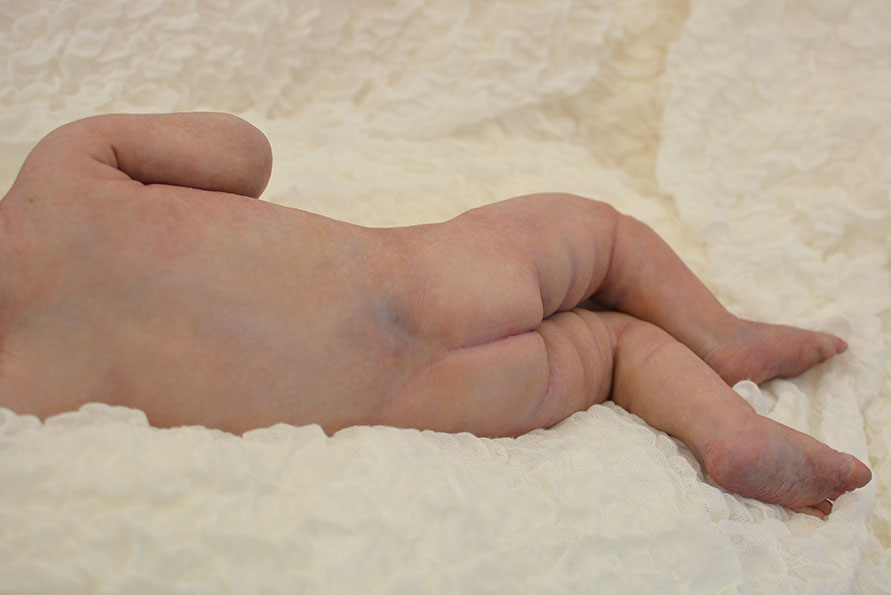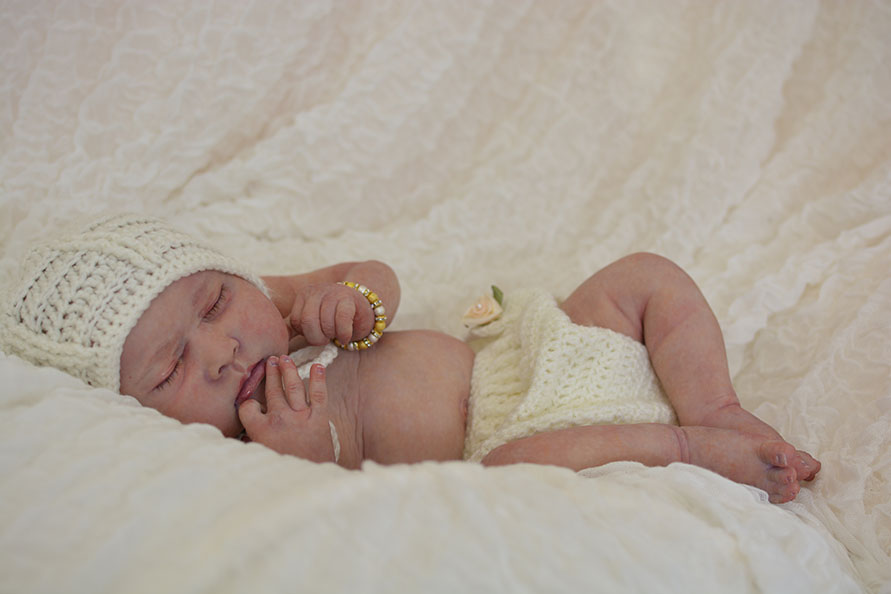 Below is a Work in Progress picture and videos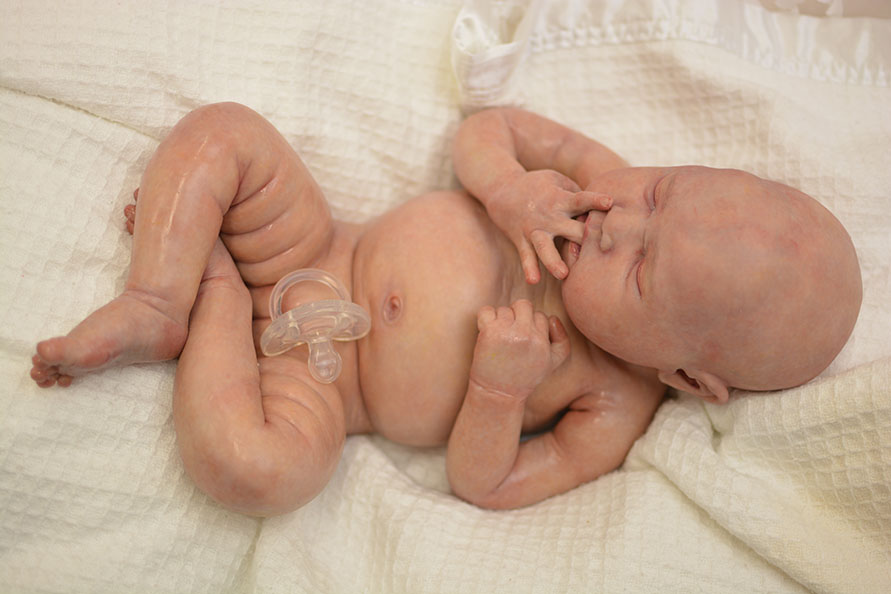 Below are 3 videos of this baby being sculpted. Some of the body sculpting is not on video because I didn't realize the video card had run out of space. Part 1&2 are the body and limbs being sculpted. Part 3 is the head being sculpted.