Olivia
Olivia is NOW SOLD, No more Olivia Dolls will be available.
All the OLIVIA babies below have been adopted, the edition is closed I will have new baby editions available in the future Please sign up on my mailing list to be notified when new babies are available. Subscribe to my mailing list
Please enjoy the video below to see some of Olivia's details and movement.
Olivia is a solid silicone baby girl created by me Claire Taylor. She has a few interesting features .
Olivia is 100% solid silicone, except for her german glass eyes and her micro-rooted angora mohair.
She has a scull in her head you feel firm under her soft silicone.
She has an open mouth that is very detailed with gums, a tongue, and a uvula, so she can take a full newborn pacifier and a bottle.
Olivia has a secure jointed neck that turns, easily.
Her silicone is very soft, except for her tummy that is squishy soft.
She has a spine you can feel and see at times if she is bending over, like a real baby.
Olivia also has an armature in both arms that bend at the shoulder, elbows and wrists.
Olivia is painted to look like a realistic biracial baby.
Her head circumference is 14.5"
She weighs 10 lbs, 8 oz,
Her height is 20".
This is the last Olivia that will be available, her mold broke.
Olivia is a handmade doll, not manufactures, and she may have tiny flaws that are consistent with handmade items and in no way detracts from her beauty.
International Buyers, You will be responsible for your customs taxes or fees as assigned you your government.
Please view all Olivia's pictures before adopting Olivia.
Olivia has been adopted. There are no more available in her edition. Please enjoy the pictures of Olivia below, the dolls are no longer available, but are here for your viewing pleasure.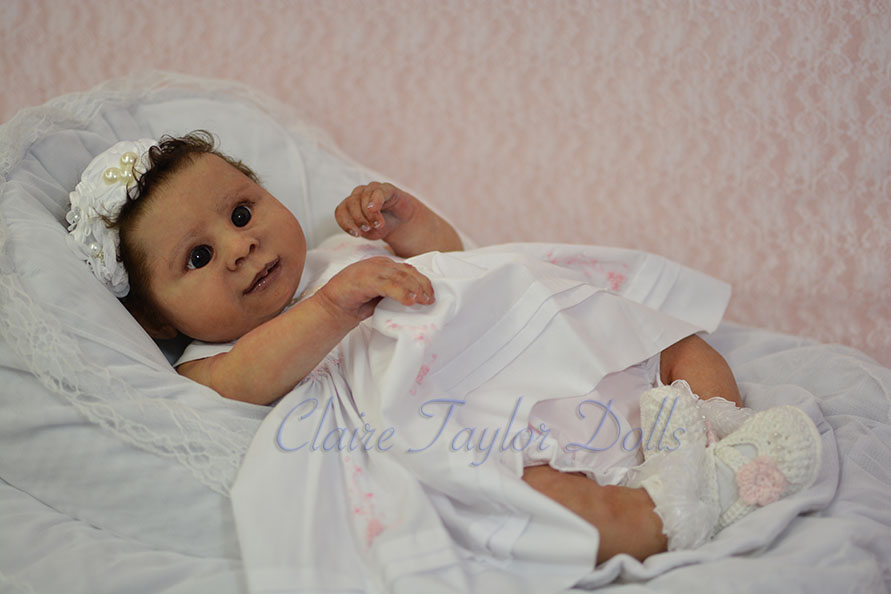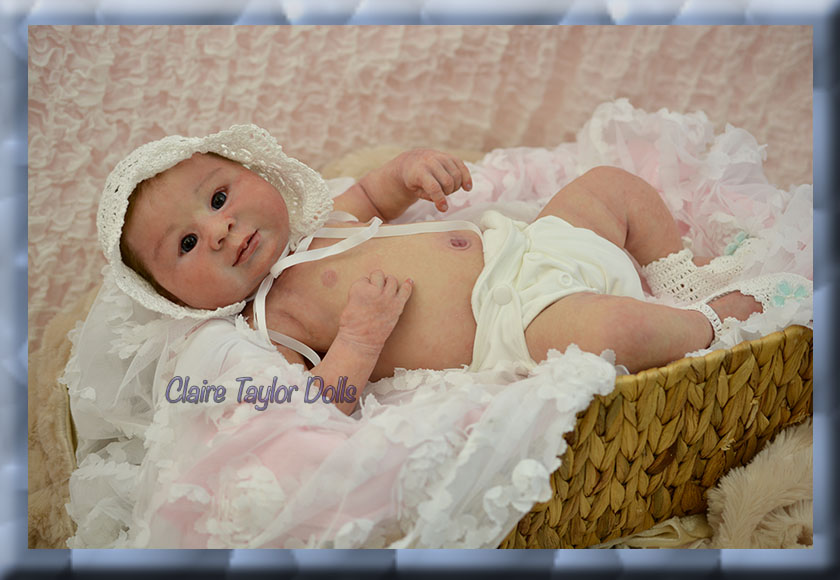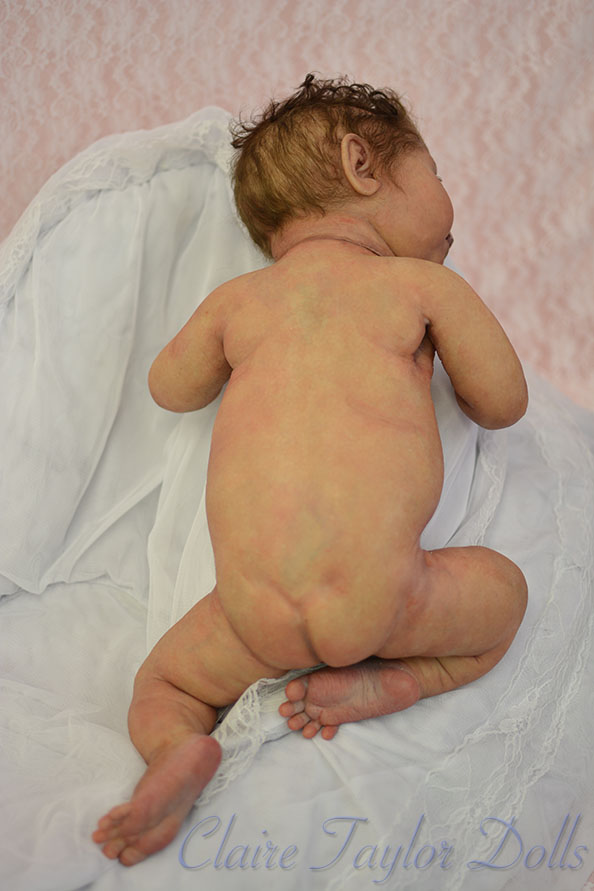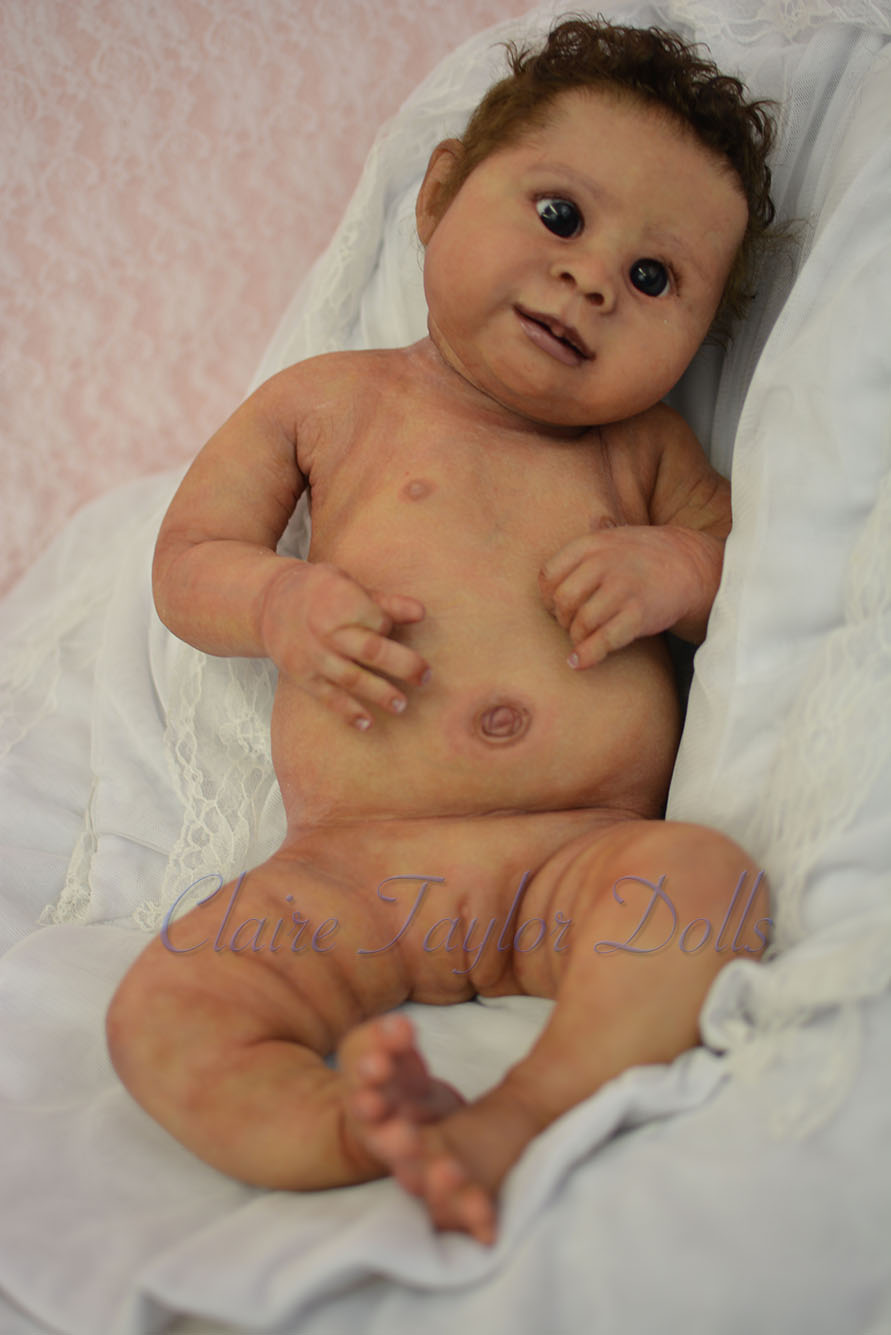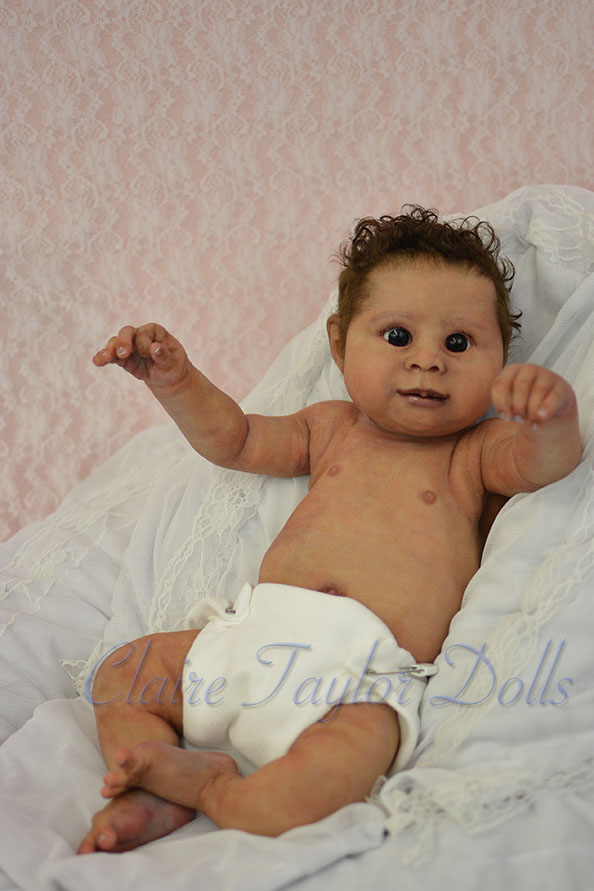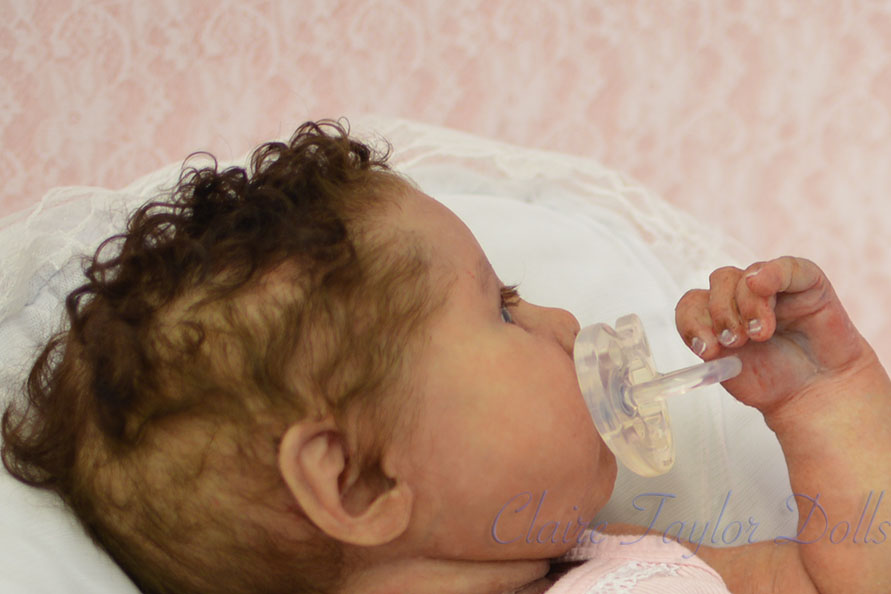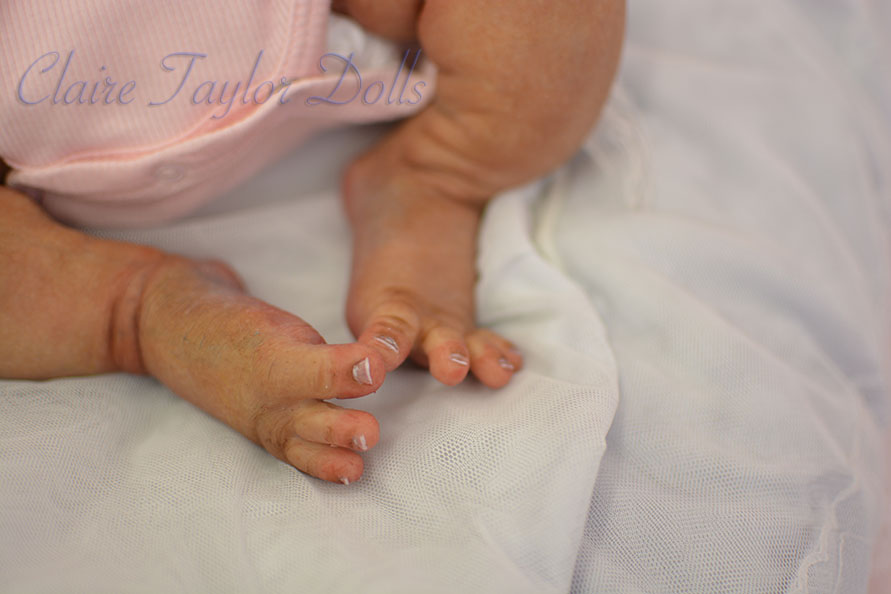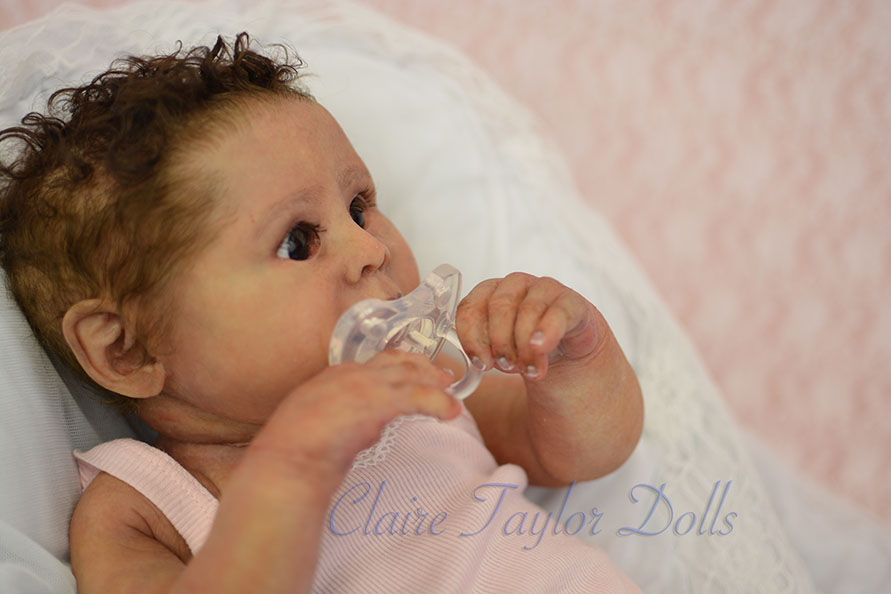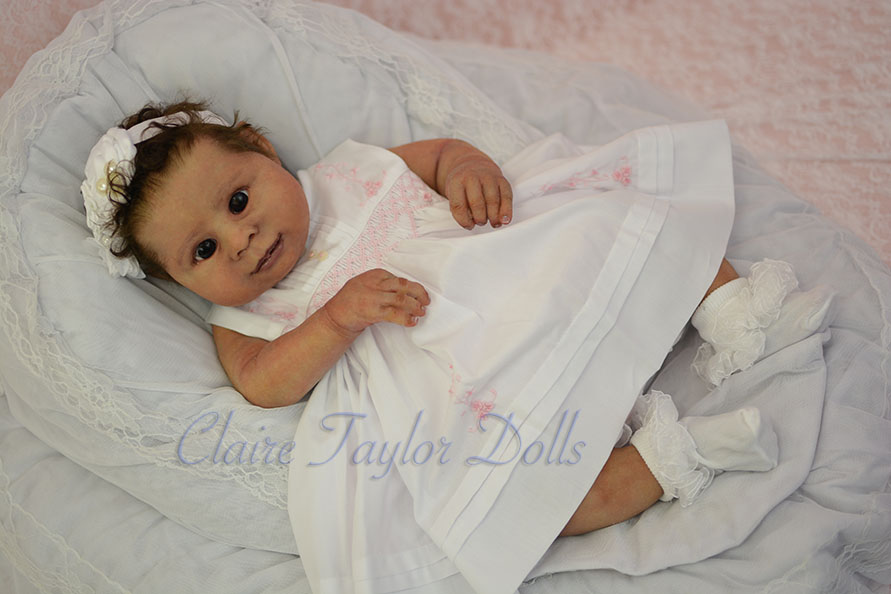 Olivia is adopted, there are no more available in her edition.