Jeanine
Sold out!
Jeanine was nominated to receive a 2009 DOTY® Industry's Choice® award
Jeanine is now available. There will be 2 artist proofs, 20 spots available, complete babies . Jeanine is poured in platinum silicone. She has full legs and arms. She is a full size newborn baby she measures19" with her legs curled up and would be 21" if they were sculpted stretched out. She has a 14" head circumference and is a plump 8 lbs newborn. Jeanine has a very detailed open mouth and takes a modified pacifier.
Your baby will have a weighted doe suede body, modified pacifier, and a layette with blanket.

Completed babies are $1,250 shipped in the USA and additional shipping of $35 internationally.
Please feel free to contect me with any questions or concerns, or concerns Info@ClaireTaylorDolls.com
If you are interested in Jeanine, the deposit is $350 and lay away is available.
No lay away deposits will be refunded if the lay away is not completed.
Deposits and lay away is non refundable and will not be transferred to another doll.
Click on pictures below to see more pictures of the dolls
Adopted Gallery
A few pictures of the Jeanine babies that have been adopted.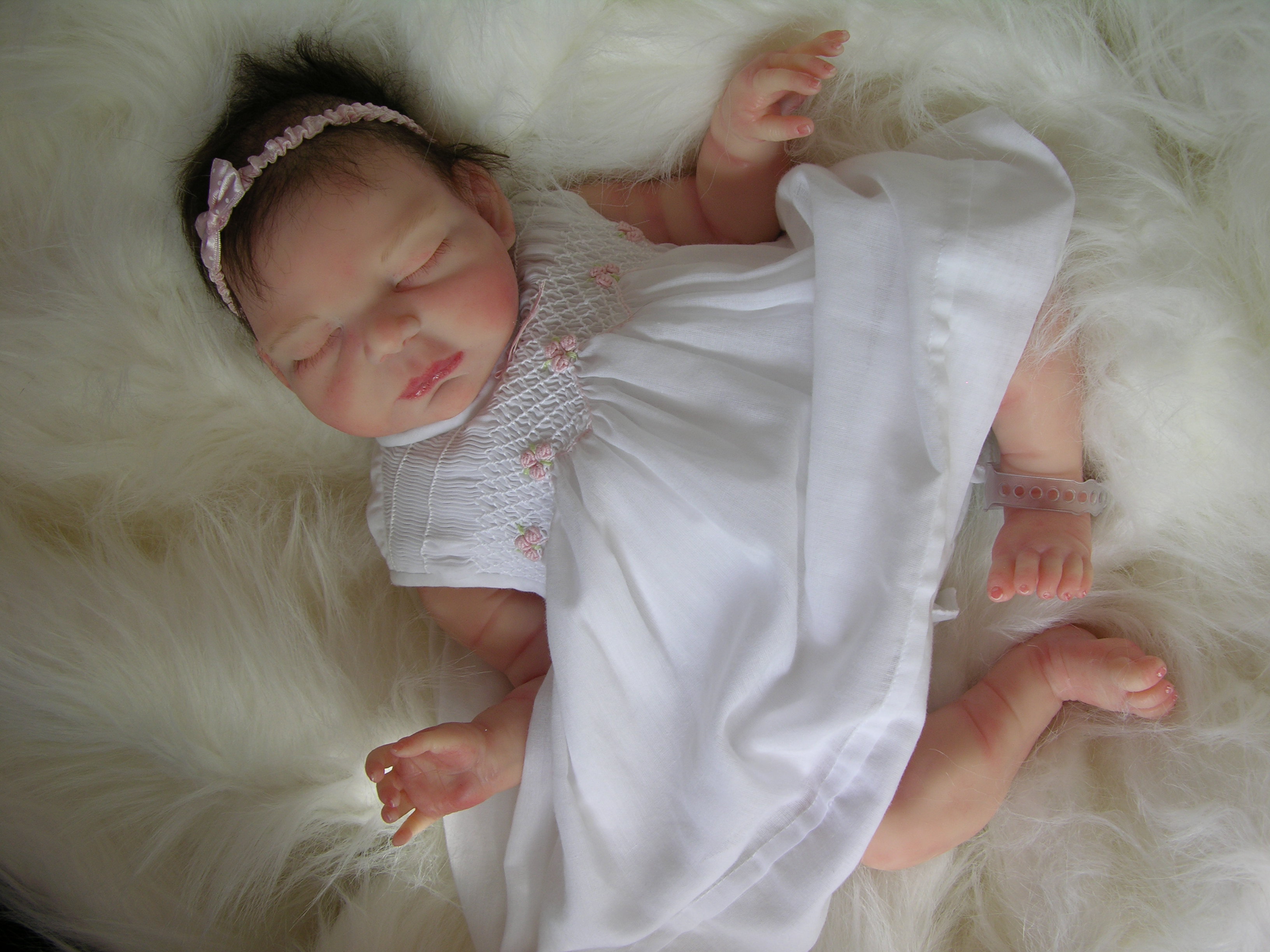 Click on picture to see more pictures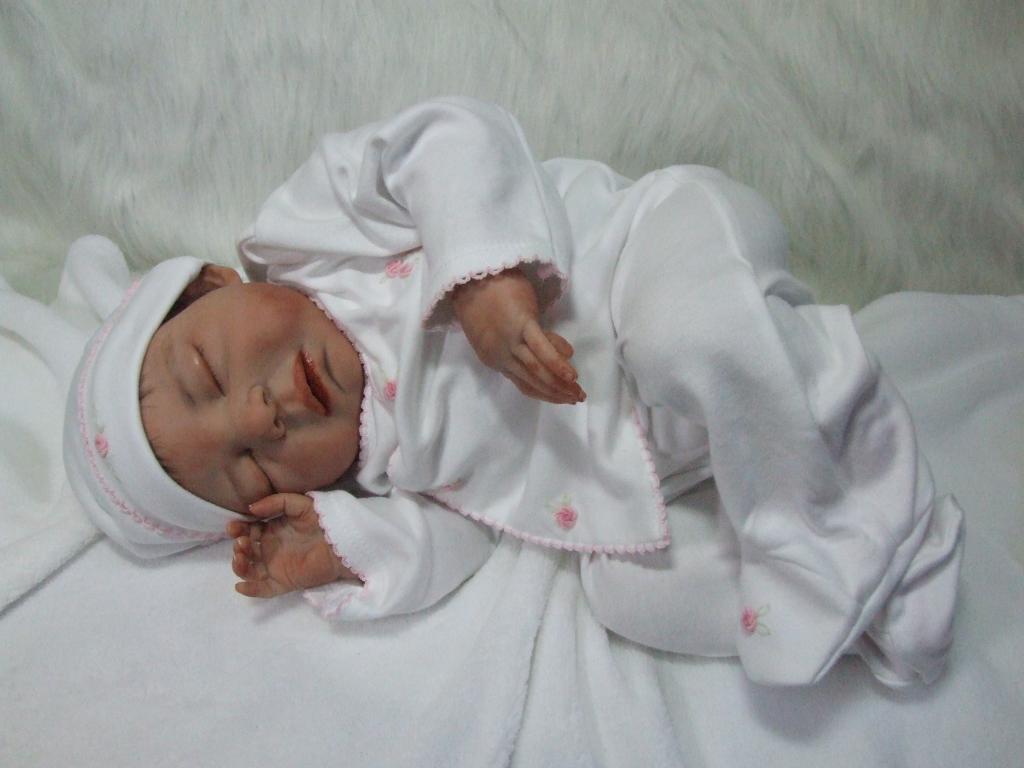 Click here to see more pictures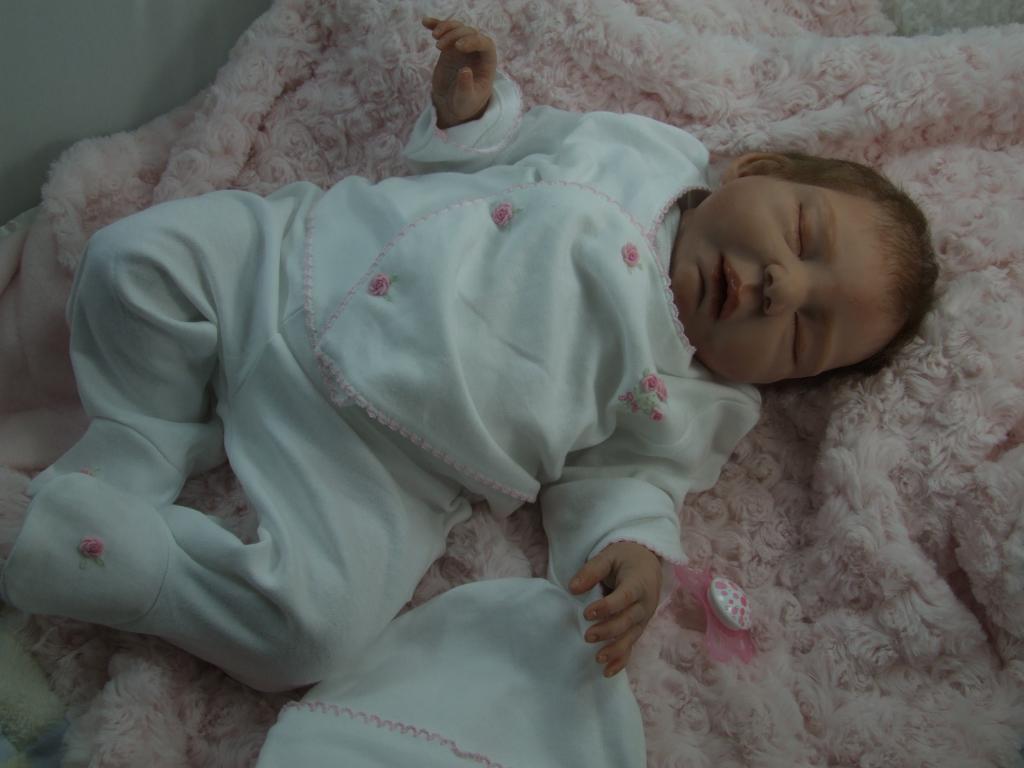 Click here to see more pictures.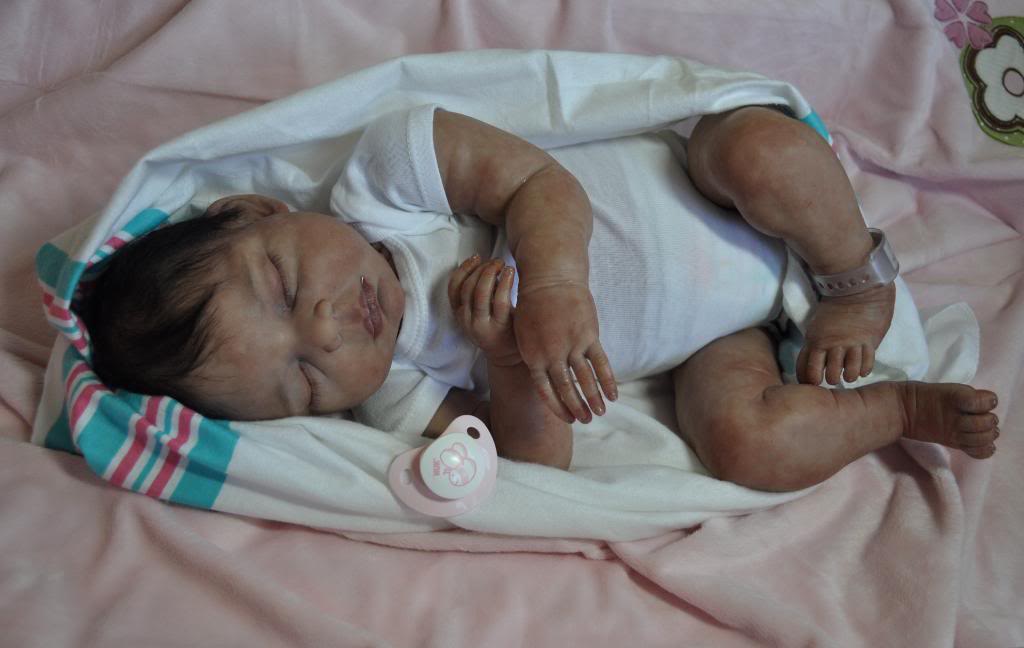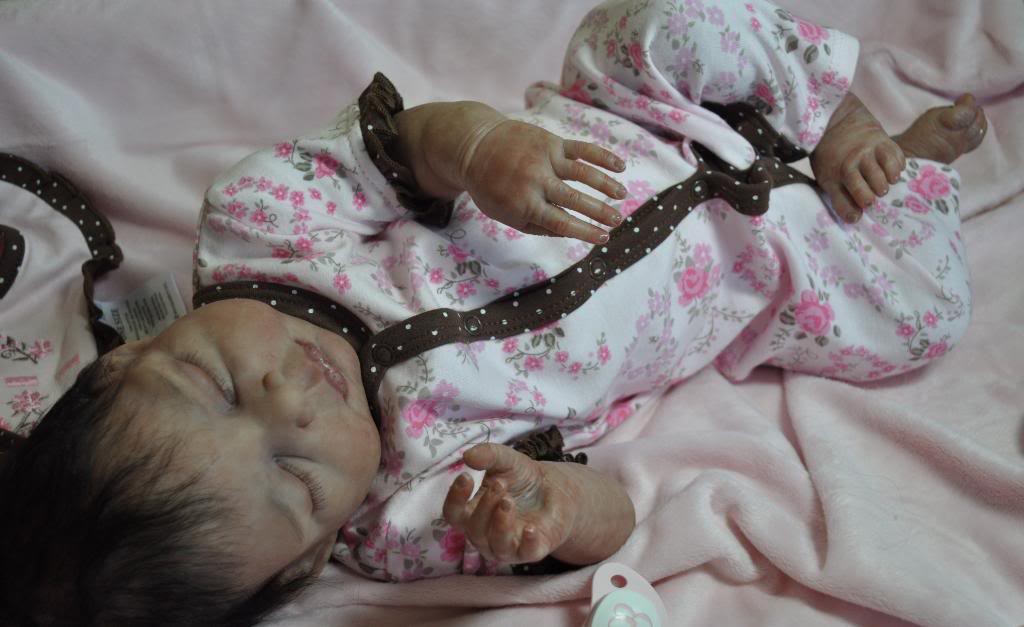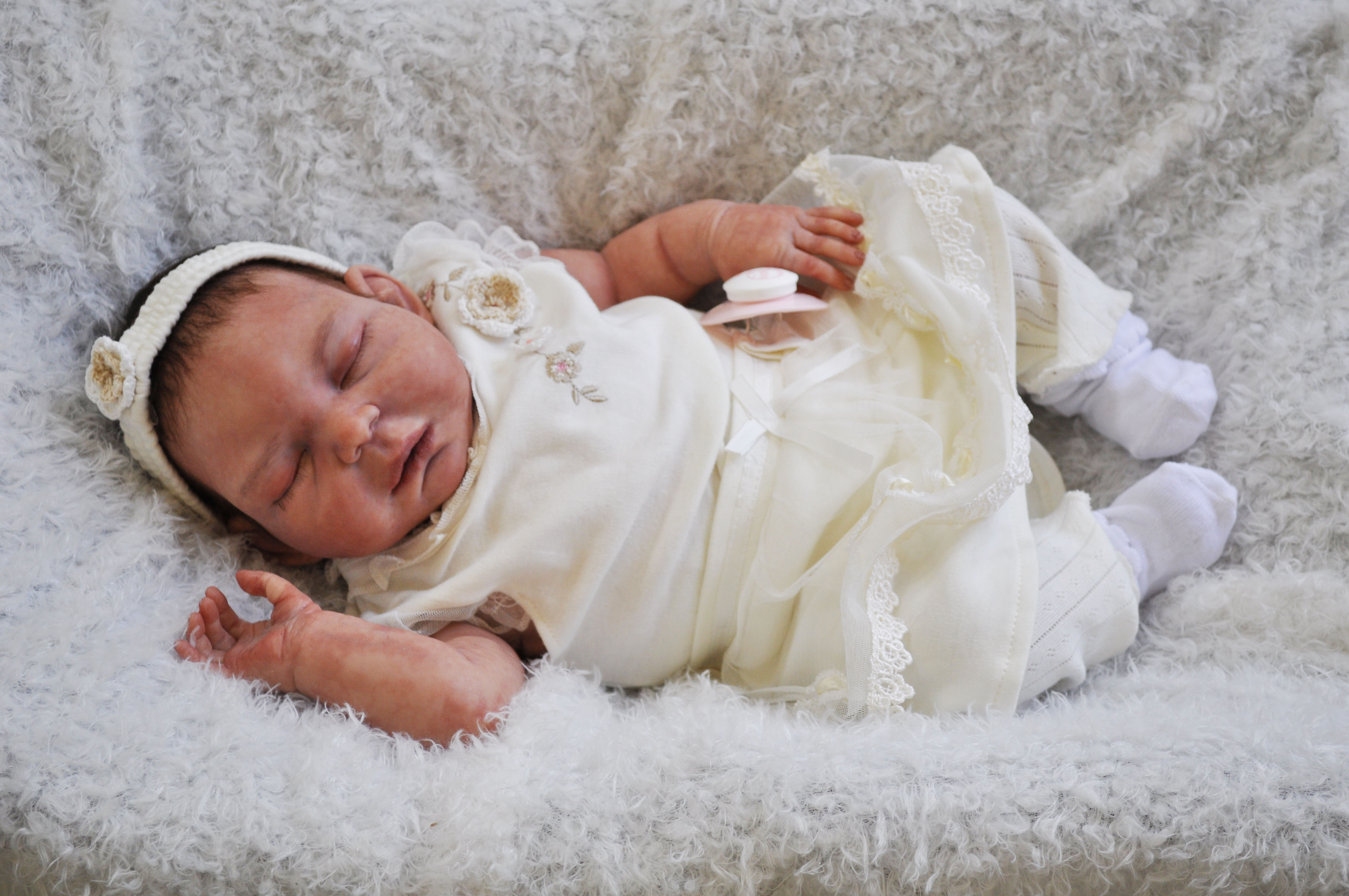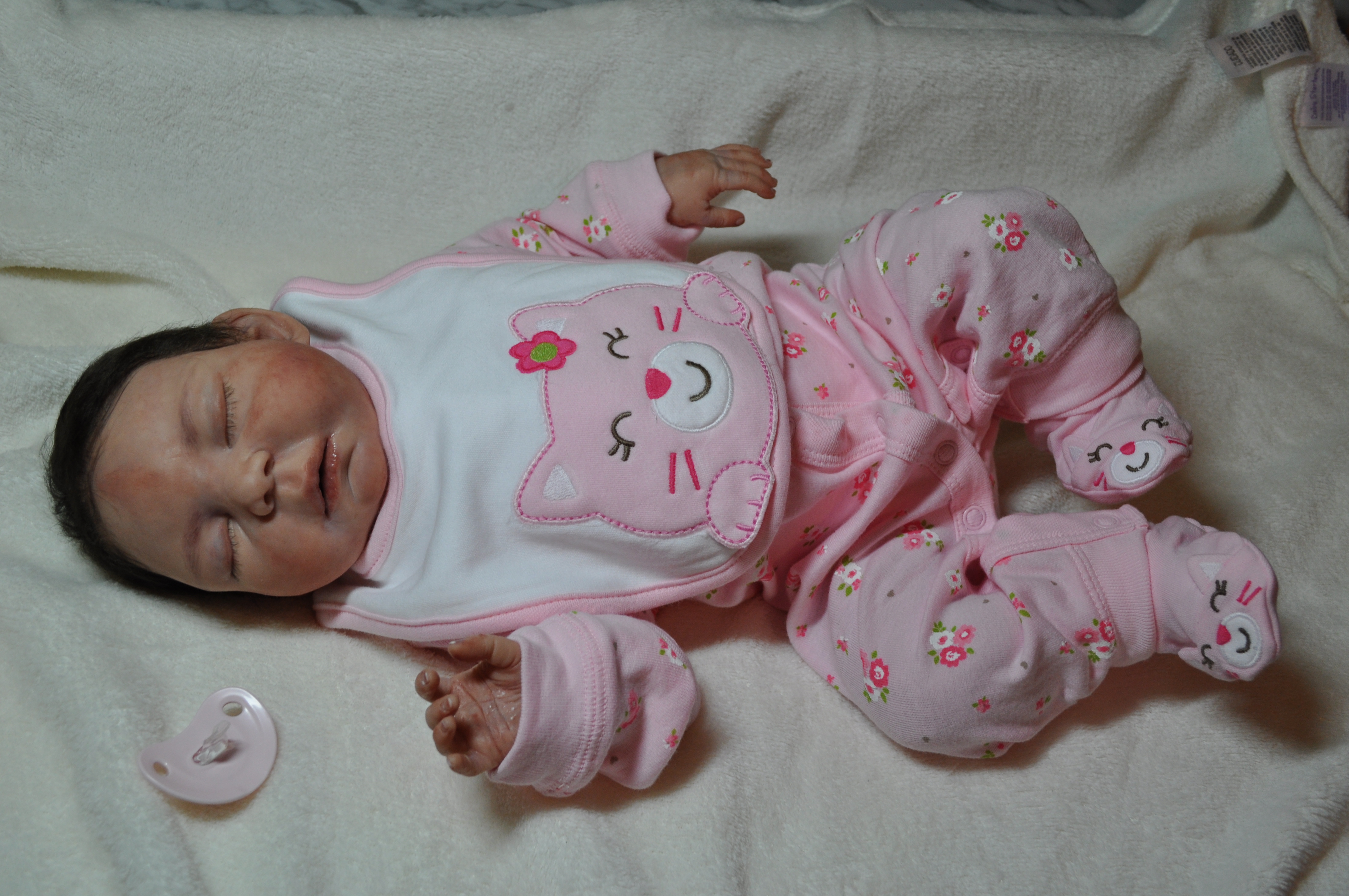 Belly plate added by her Mommy's request.