ELLIE
SOLD OUT!
Ellie is a beautiful baby sculpted by Bonnie Brown, she is available as an unpainted soft silicone kit her edition is limited to 25 kits. I will be auctioning 2 prototypes of Ellie on eBay. The picture shown above is an actual silicone kit poured in Caucasian skin tone and painted by Claire Taylor
I am not offering any painted kits of Ellie.
Ellie kit is being poured in soft platinum silicone. The kits includes a solid soft silicone unpainted head with high quality glass eyes, the eyes will come already set for you, a pair of unpainted silicone 3/4 arms, a pair of unpainted full silicone legs. Included with her kits is a cloth body and a silicone painting kit which has instructions about how to apply silicone paints to your kit.
The kit makes a 22" baby. Her head circumference is 15" . The silicone kit only weighs 5lbs 14oz.
The kit price is $850 plus shipping.
The pictured silicone default skin tone for the Ellie is Caucasian but you can choose to have her poured in any skin tone I offer.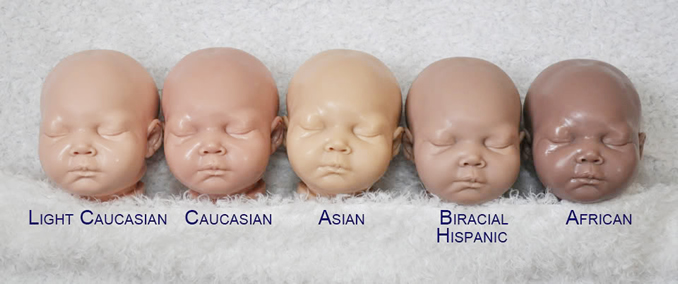 You can choose for her to have blue or brown eyes.
Please allow up to 4 weeks for you silicone kit to be shipped. The time will be affected by the amount of orders received. It may not take that long.
Lay away is available up to 4 months.
Below are pictures of a silicone kit painted by Claire taylor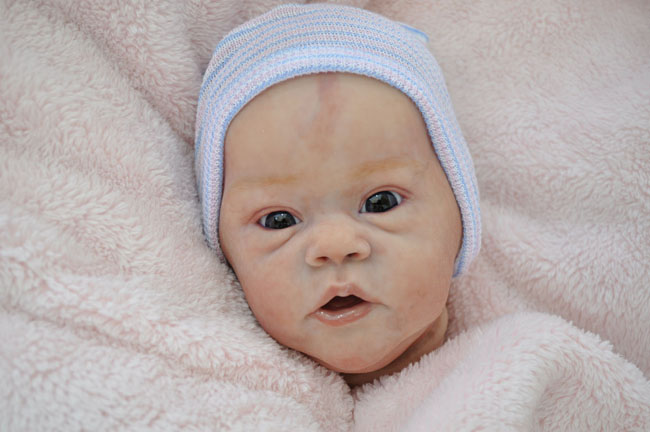 SOLD OUT
I will have 5 kits available at the Down East Doll show 2012
A few pictures of Ellie painted by Claire in different lighting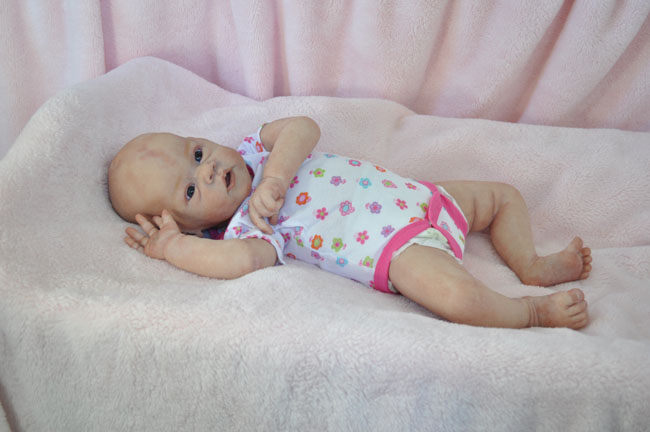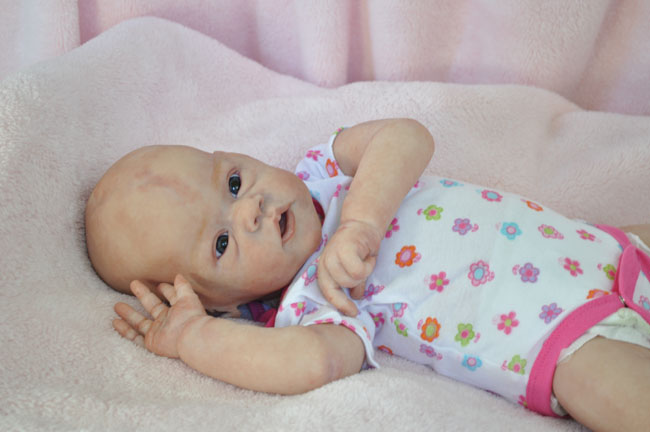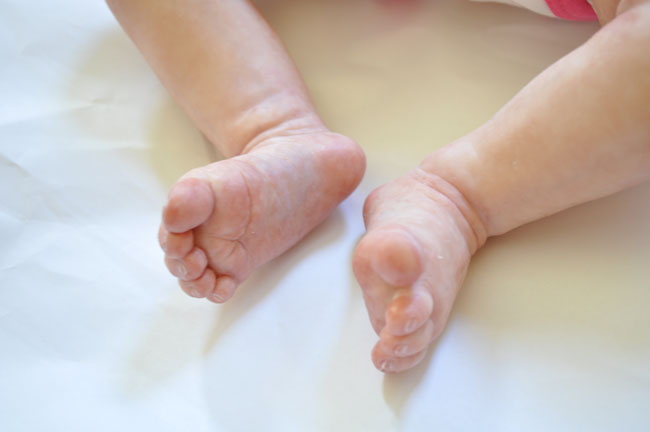 Below are pictures of the silicone Kit, Caucasian skin tone.