Dwayne Asleep #3 has been adopted!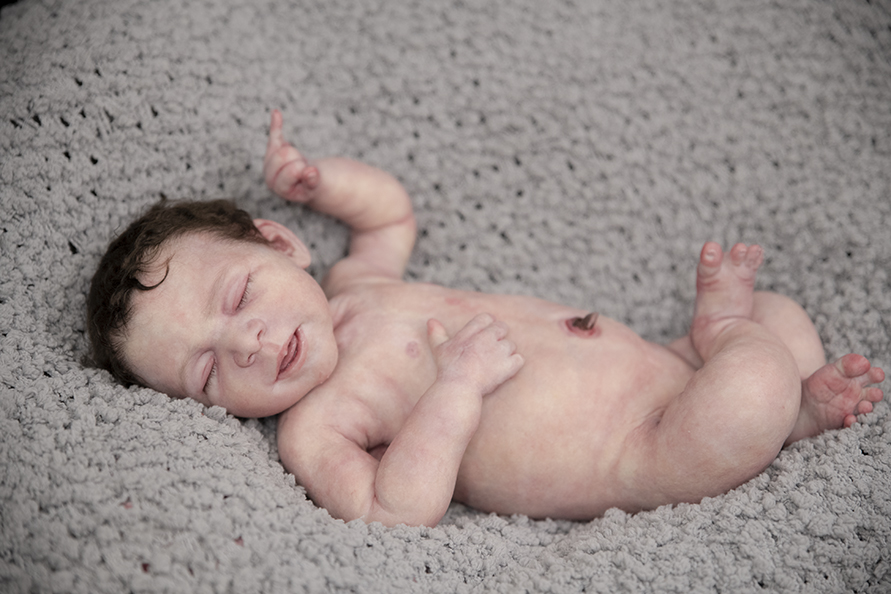 Dwayne asleep #3 is available for adoption.
Features
~Very soft silicone
~Open detailed mouth
~micro-rooted very Dark Brown Angora Mohair with slight wave.
~Drink and wet
~Anatomically correct boy
~One piece baby, no joints
~soft neck turns easily
~full soft armatures in the arms
~ Soft tummy, softer than his chest
~Armatures in knees and ankles.
~Spine you can feel below his soft silicone back.
$9,950.00 USD and free shipping worldwide.
Contact me info@ClaireTaylorDolls.com to adopt Dwayne Asleep #3, Serious inquiries only.