Carla
Carla is Sold Out
This doll is no longer available, this page is here for your viewing pleasure so you can see dolls that I previously made.
Click Here to visit her auction
Carla has a drink and wet system, see her video below.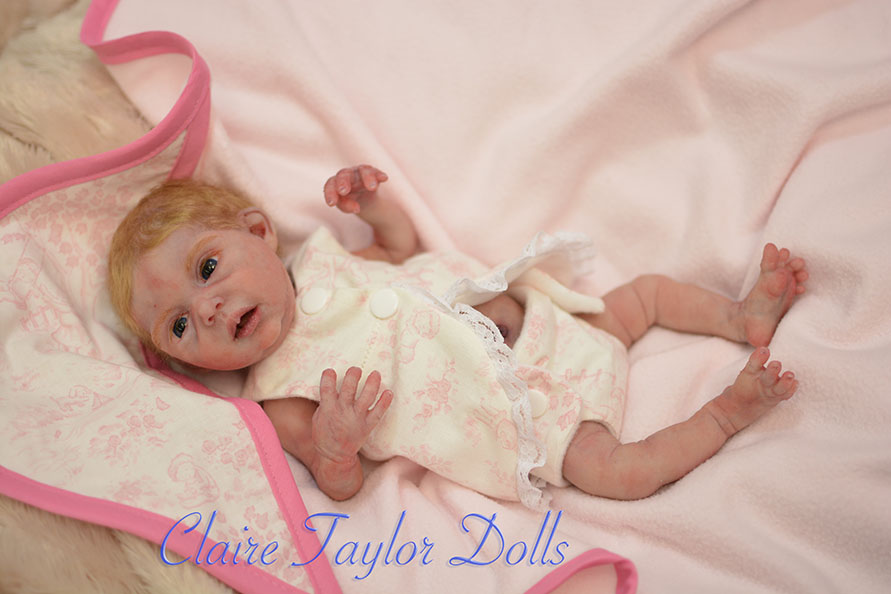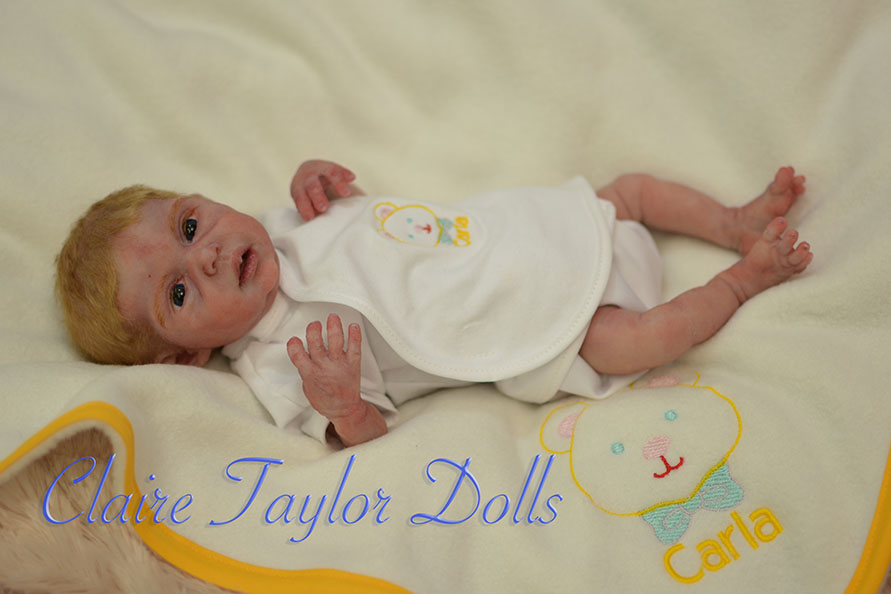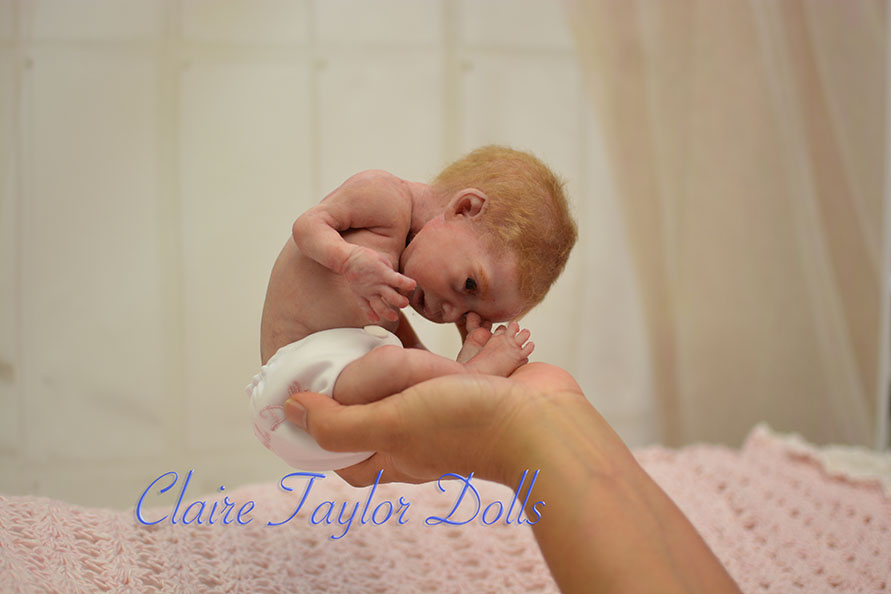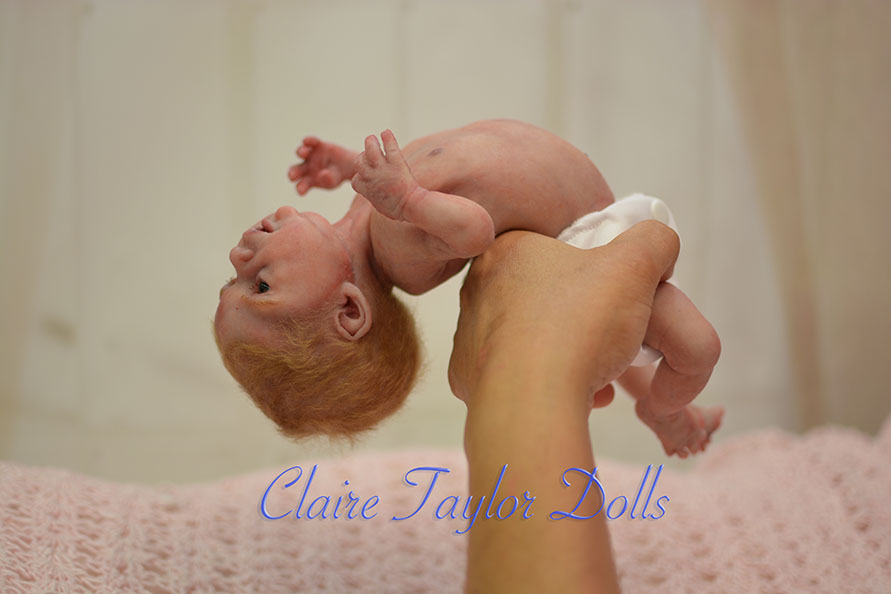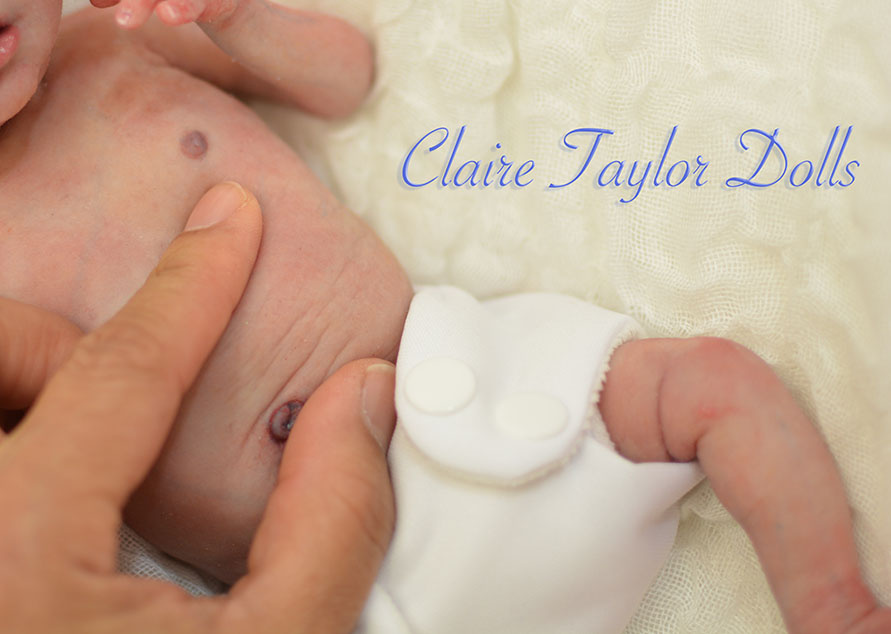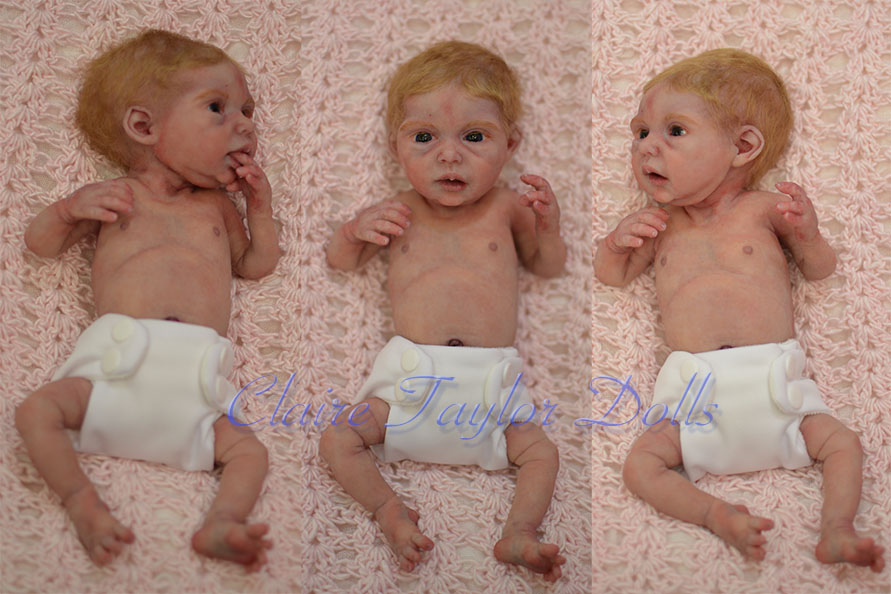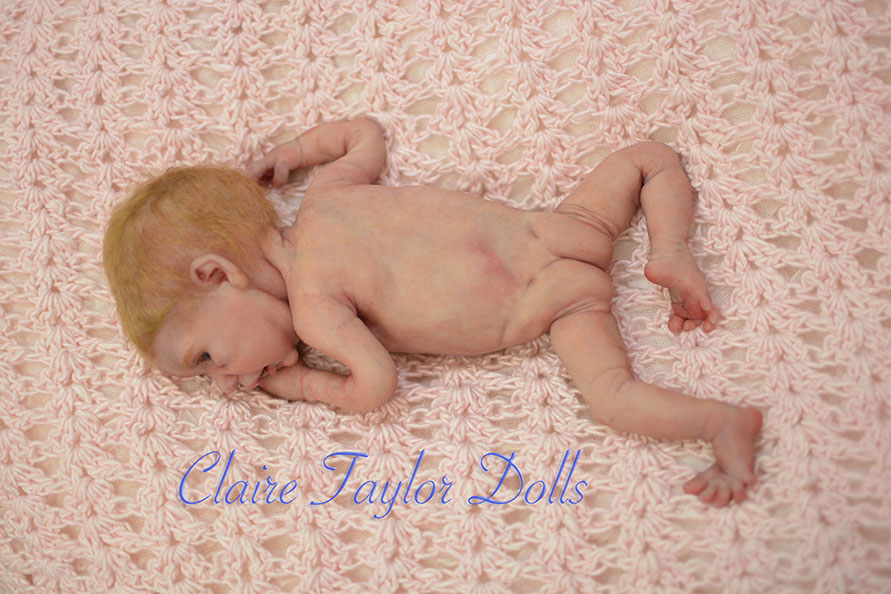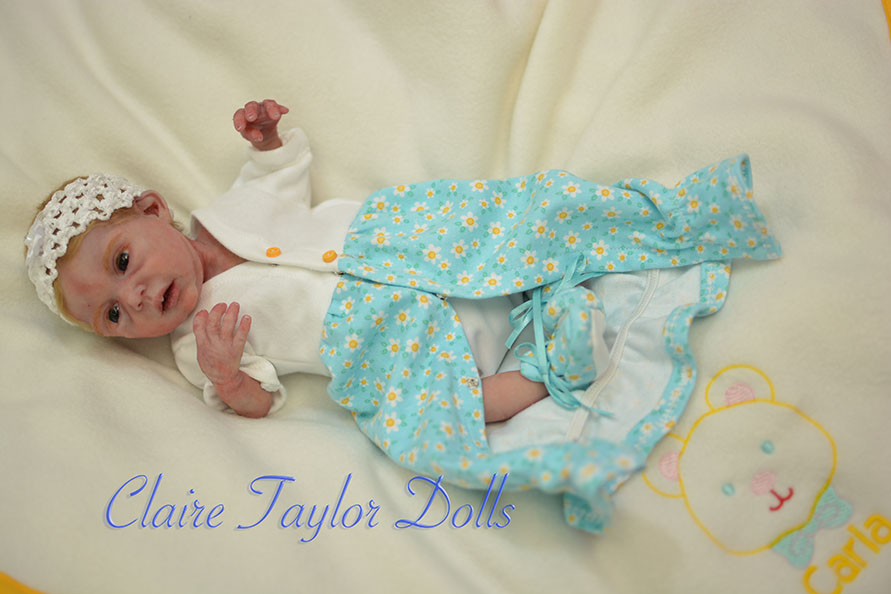 The Carla dolls below is already adopted.
Carla has a drink and wet system, see her video below.
Carla is available on eBay her auction ends 7-30-16
Click here to visit her auction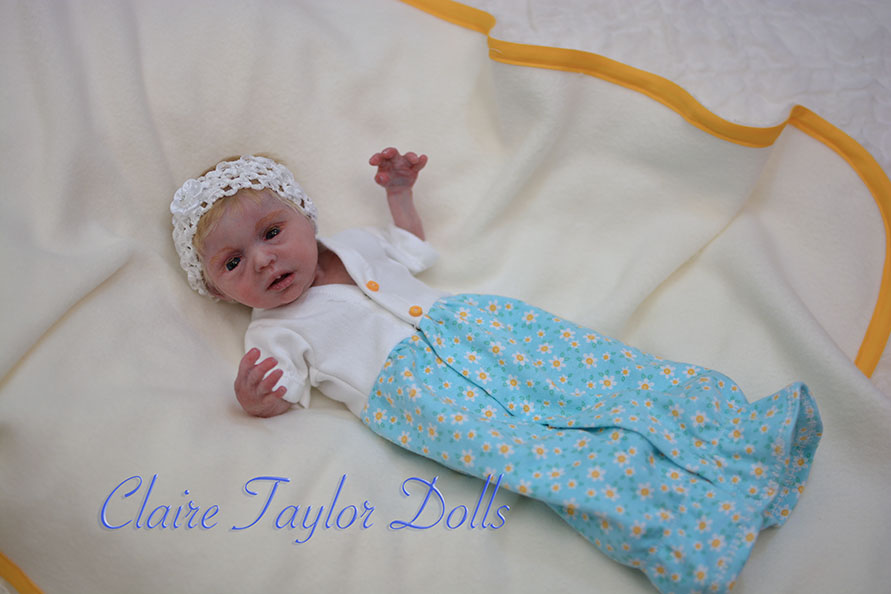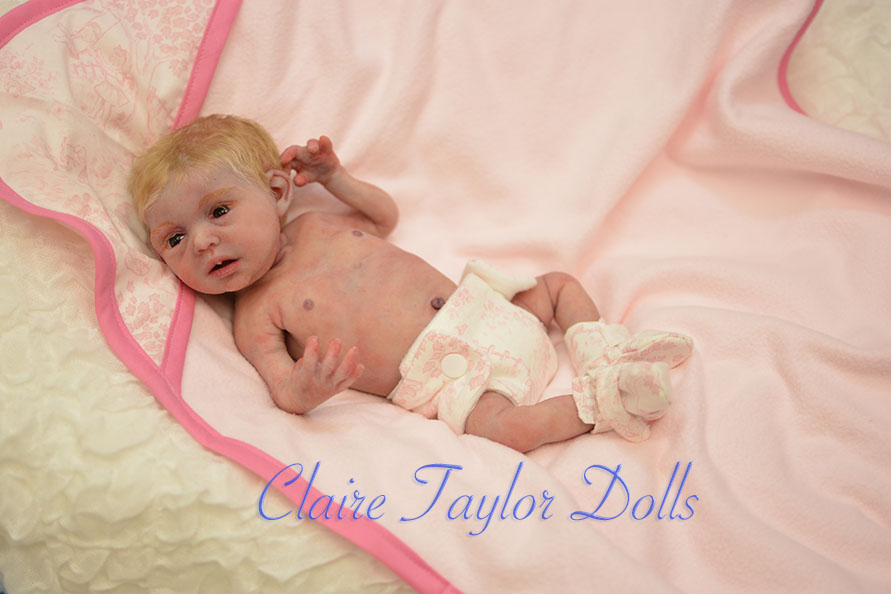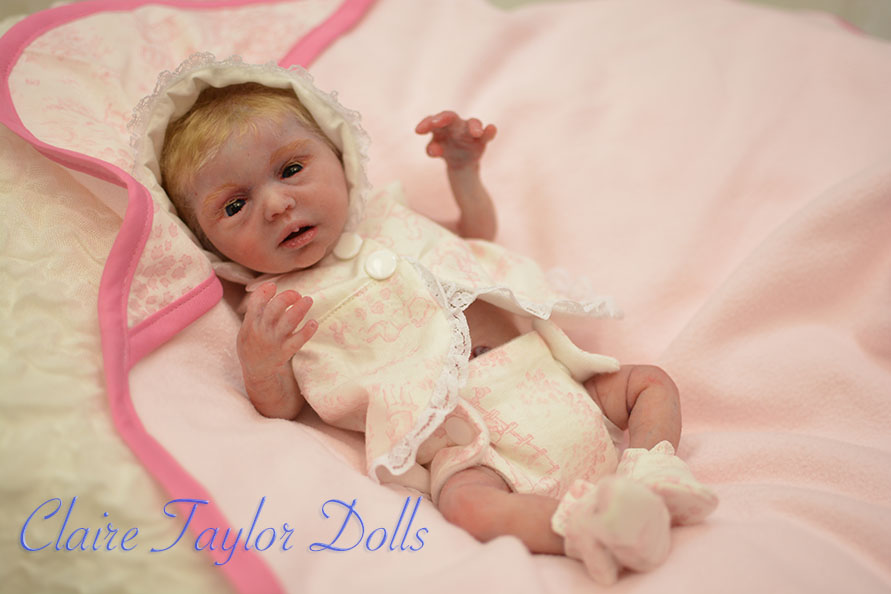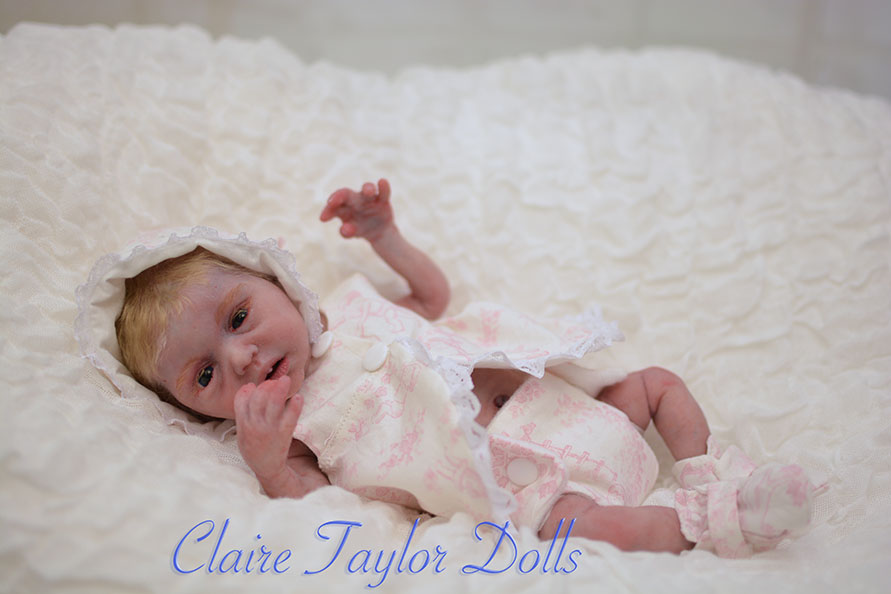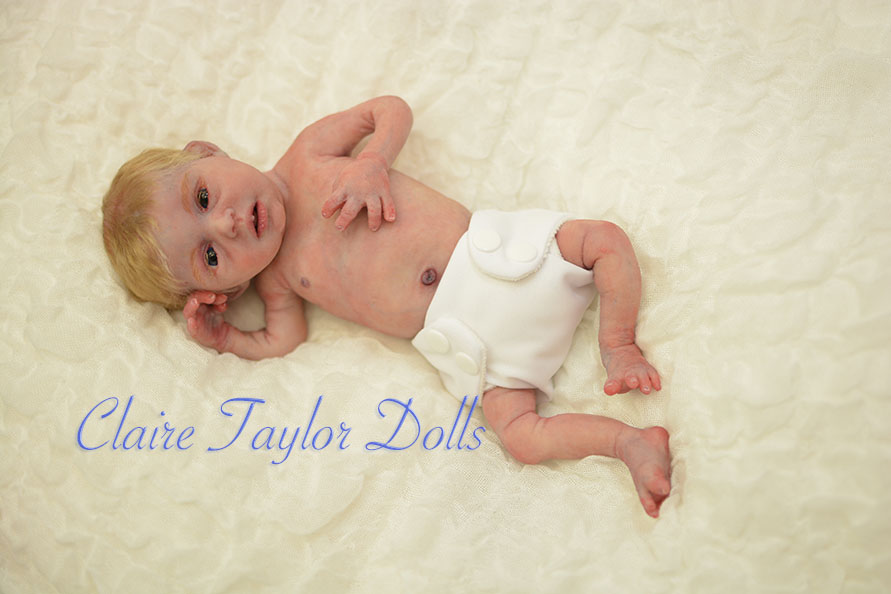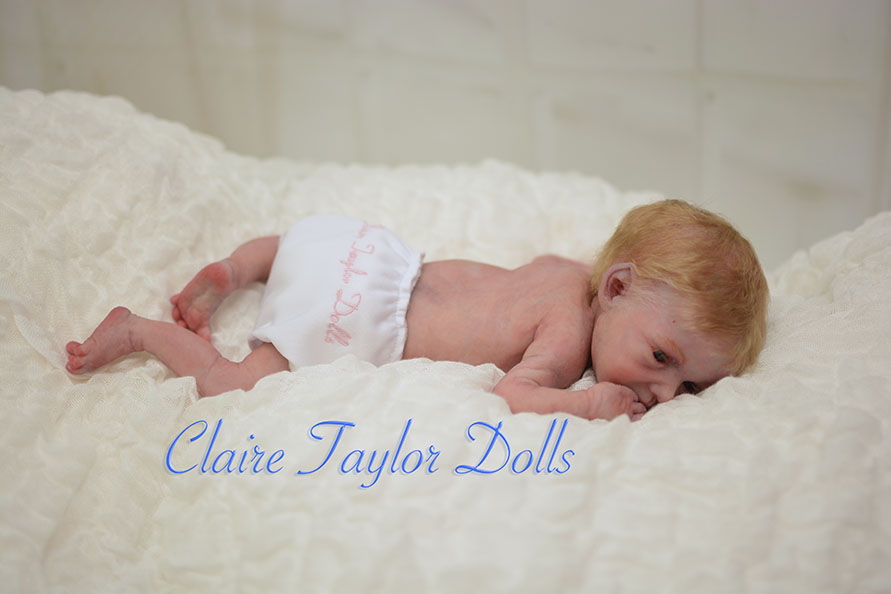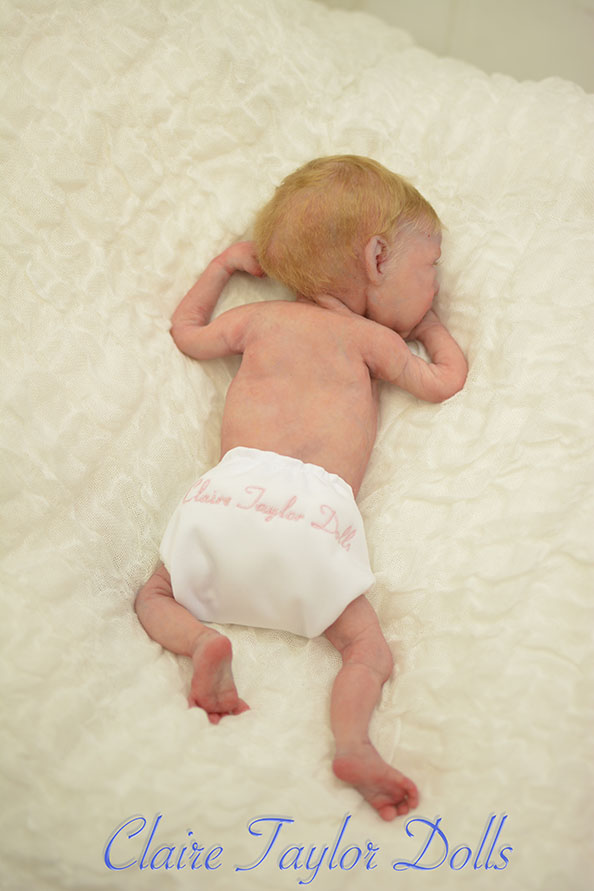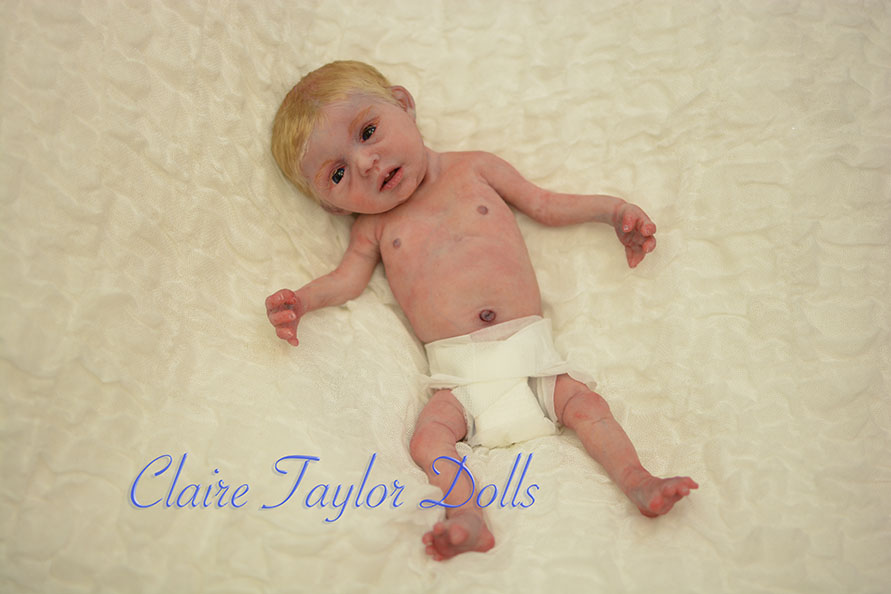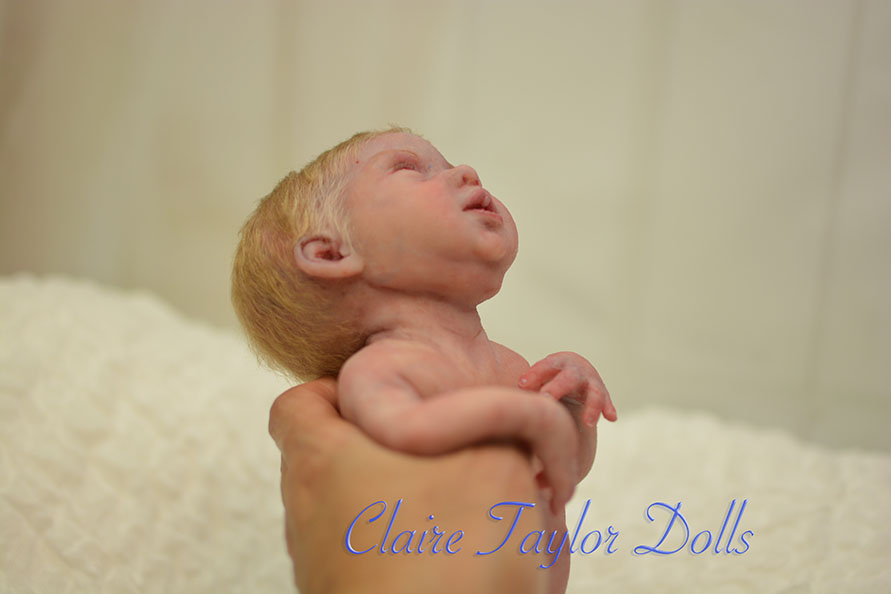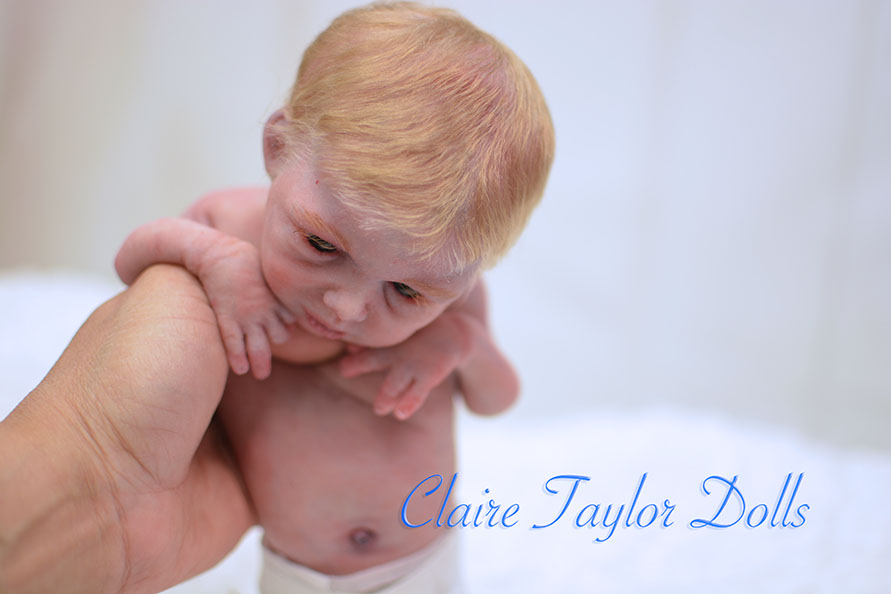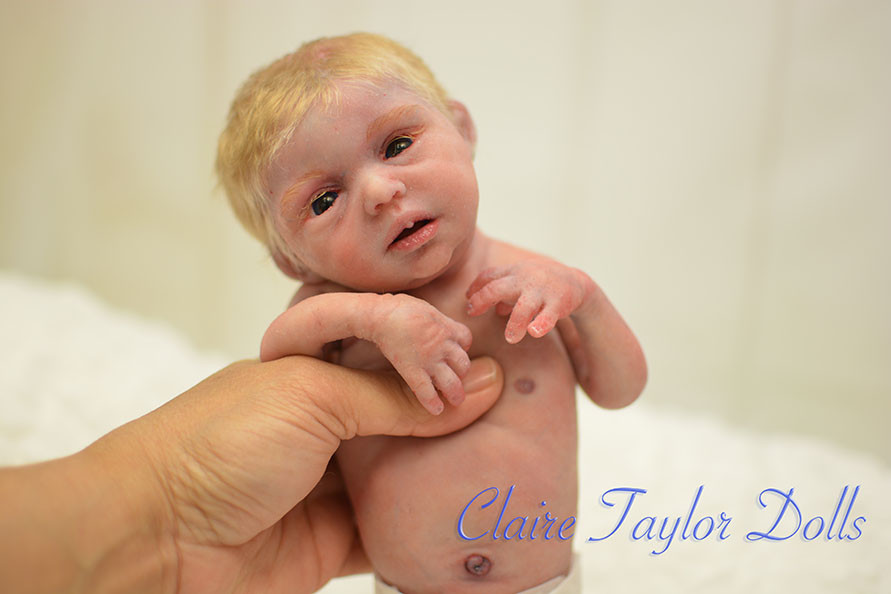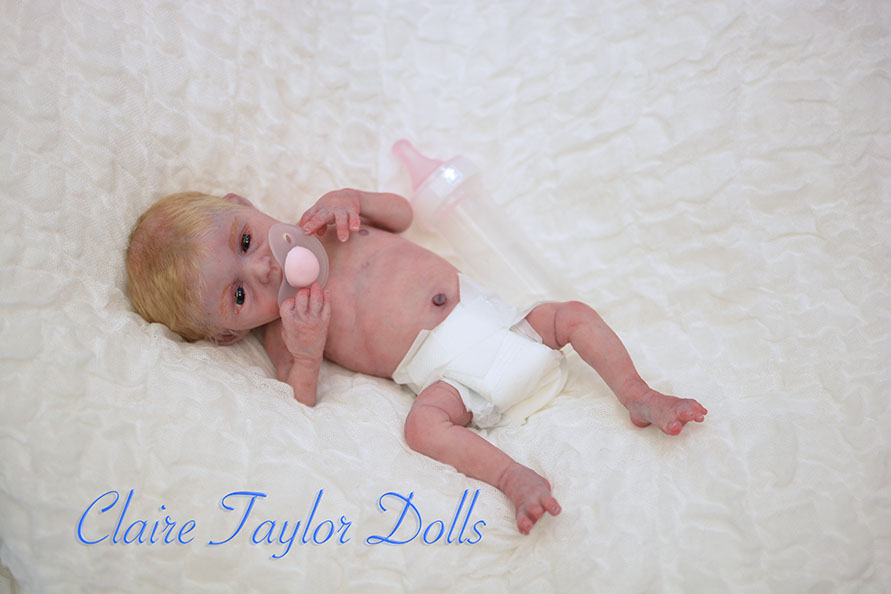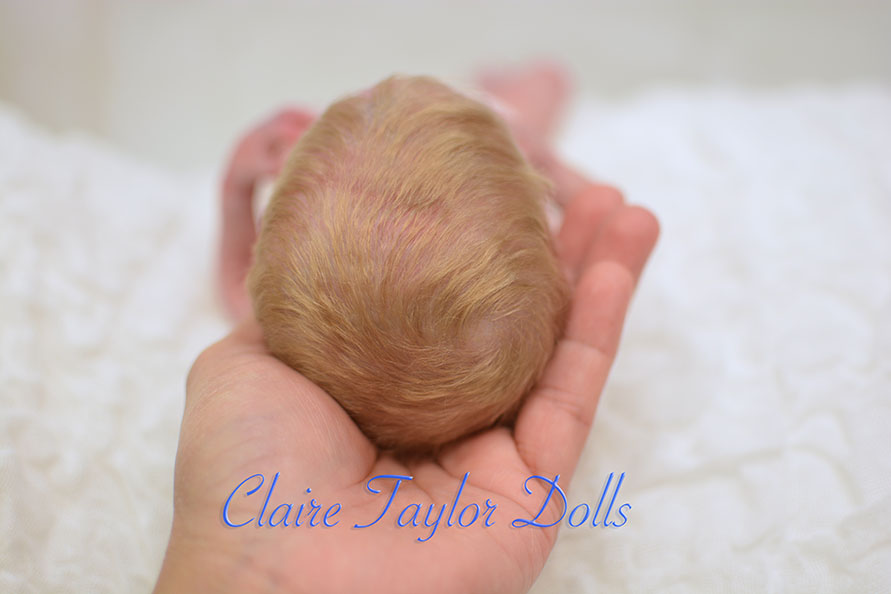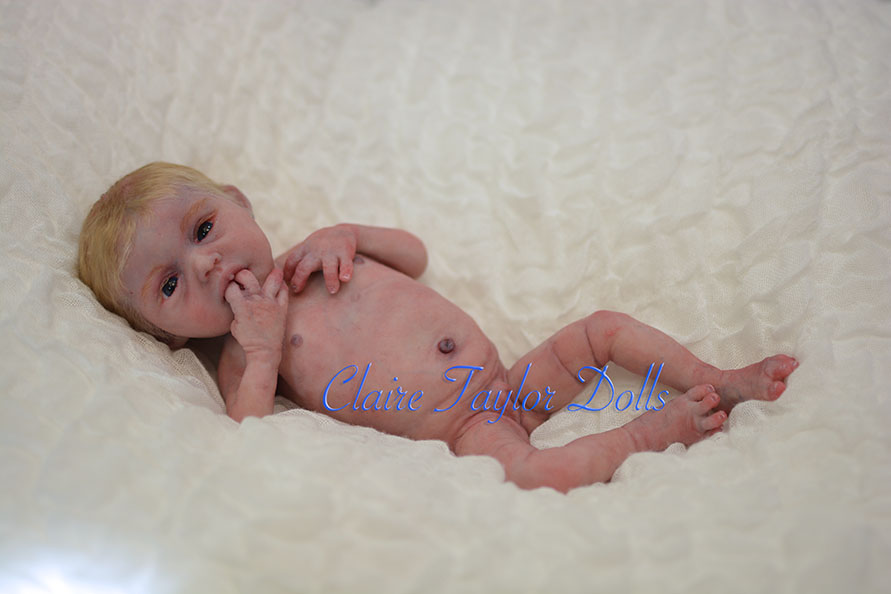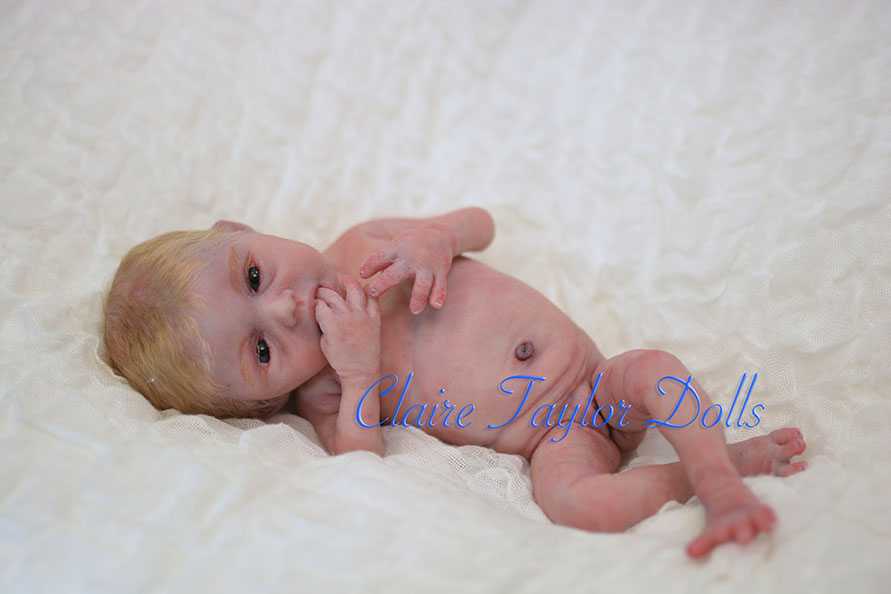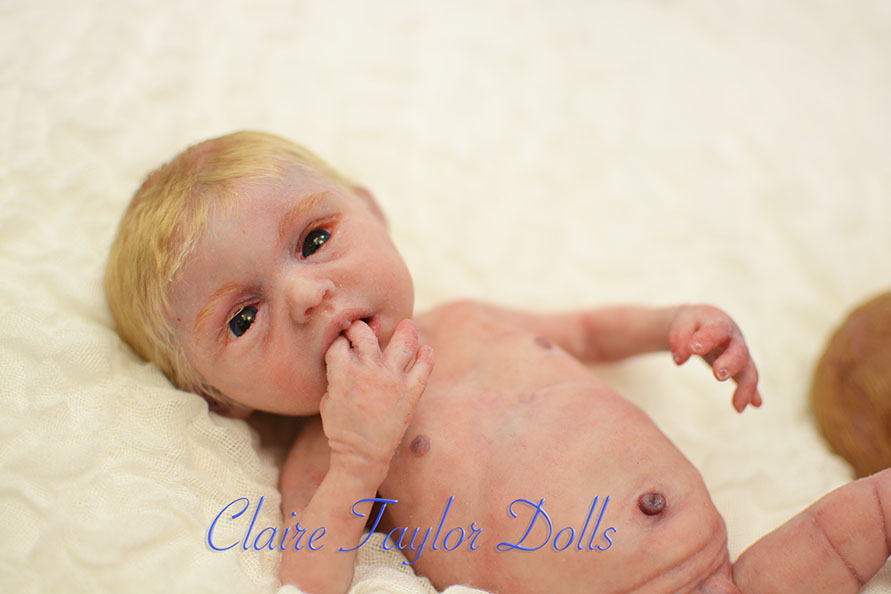 Carla prototype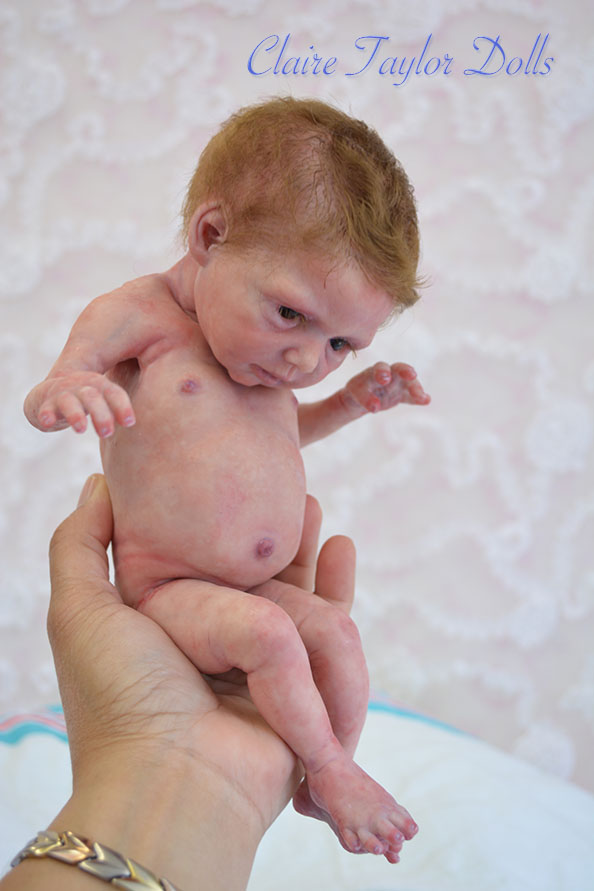 Subscribe to my mailing list so you can know when I have new dolls available
Carla is a full body Limited Edition silicone doll, Her edition will be up to 12 dolls. These pictures are of the prototype which was already sold. Carla is a solid platinum silicone baby doll, she was sculpted by me, Claire Taylor, I also made her molds, poured her,  painted her and rooted her hair. This doll was completely made by me. The Carla pictured has armatures in her arms and legs, but there will also be dolls made without the armatures. I will make the dolls and list them on eBay or here on this web page, there will not be any custom dolls of Carla. . 
Unlike a vinyl doll she is not manufactured, she is hand made and her silicone may have little nuances typical in hand made dolls. 
Carla is NO LONGER AVAILABLE.
Carla is an anatomically correct baby girl, she weighs approximately 1lb 12 Oz and is 13" long.  She has  micro rooted medium brown premium angora  Mohair. Carla's hair should be brushed very gently because unlike vinyl her silicone is solid and the hair although rooted deeply can not be sealed from inside the doll like reborn vinyl. Carla is a solid full body silicone doll with a soft tummy and an open mouth.
Carla has a detailed open mouth with gums, uvula  and a tongue; she takes a micro preemie pacifier, and she can also take a preemie bottle.
She comes home with a certificate of authenticity,  her bottle,  the outfits and accessories seen in the pictures; She will not come home with photography props.
Click above to enjoy a VIDEO of Carla and see how she moves. 
 Carla Details
Made completely by Claire Taylor
  Limited Edition - 12 dolls and Artist prototype
platinum silicone poured by Claire Taylor Dolls
Soft platinum ecoflex silicone
You can refer to the video to see her movement. 
Length 13"
Head Circumference 10"
weight 1lb 12 oz
Full Silicone body extra Flexible neck, poseable head
High Quality German Newborn Blue Glass Eyes 
 Micro rooted premium medium brown mohair 

Carefully painted manicured finger and toe nails
Takes a full micro preemie pacifier 

Comes with a bottle, pacifier and outfits shown in the pictures
Armatures in both her arms and legs, down to her wrists and heels. 
 
This is such a beautiful and realistic baby and she was a pleasure to create. 
Her skin-tones achieved by layers of silicone paint, and sealed with a matte sealer so the silicone does not shine. 
The micro rooted hair was done personally by Claire directionally rooted so it will keep the general original style.
International buyers  You will be responsible for all customs fees and taxes assigned by your Country's laws.
 This baby  is an Adult's collectible doll, she is not a toy; she is not intended as a child's play-doll, 
and should be handled as gently as you would a real baby. 
 Please contact me with any questions or concerns before purchasing this baby.
This is an Artist made silicone doll, these type of dolls are hand made dolls, this doll is not manufactured, and although carefully made in an artist's studio she may have a slight imperfections which is not considered flaws. This doll was molded reproduced all by hand by me Claire Taylor, in my studio.
Please Contact me about other lay away options or you can see my Frequently asked questions page where you can find answers many general questions
The pictures below have not been altered, except to add the watermark.  
Please enjoy Carla's pictures, they were taken at different times in different lighting situations. I hope you will bring one of these beautiful babies home to be with you. Thanks for visiting Carla's page.