Alex Prototype 2
9-05-2020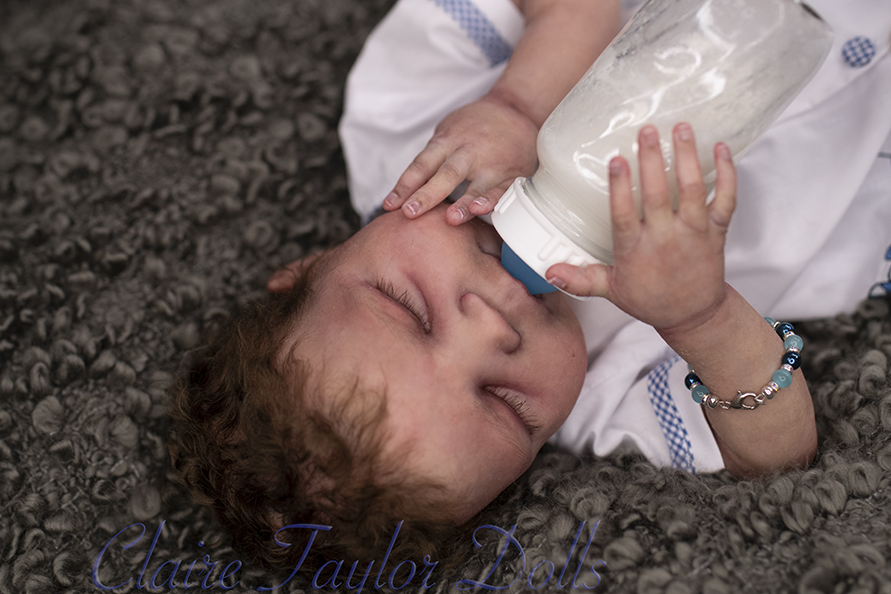 A Little about Alex
Alex and Ashby are the latest available solid silicone cloth torso kits hand sculpted by Claire Taylor. The twins, Alex is a sleeping baby and Ashby is awake, they share limbs and they have full arms, legs, and a tummy plate. They also have open mouths and take a full pacifier and a bottle. Their head circumference is 14" and they are 19" in length so they are the perfect newborn size. Alex and Ashby Kit editions are limited to the life of the molds they are going to be produced in vinyl also. There will be 2 prototypes of each baby. After the prototype babies have been sold some of the kits will be available to purchase, Buy-It-Now in my store when they are ready to ship. The prototypes are the only Alex and Ashby kits I will complete for sale.
SOLD
Alex Prototype 2 details.
Alex skin-tone is dark with newborn coloring.
The doll is not gender specific although I choose to dress this doll as a boy.
The doll has a cloth torso, and a silicone head, full arms and full legs and a cute tummy plate.
Head circumference 14", length 19". weight 6 pounds, 10 oz
This doll has dark brown curly hair and hand painted eye brows
His mouth is open and detailed, he has gums, a tongue and a uvula.
This doll is poured in Ecoflex 20, manufactured by Smooth On.
This baby comes with a few free gifts and accessories such as outfits, custom embroidered pieces, a lovey, a bottle, blankets, and other items not mentioned here.

You can contact me at info@ClaireTaylorDolls.com with any questions about information not specified here.
Below is a video of all the prototypes, and some pictures
These pictures below are of Alex Prototype 2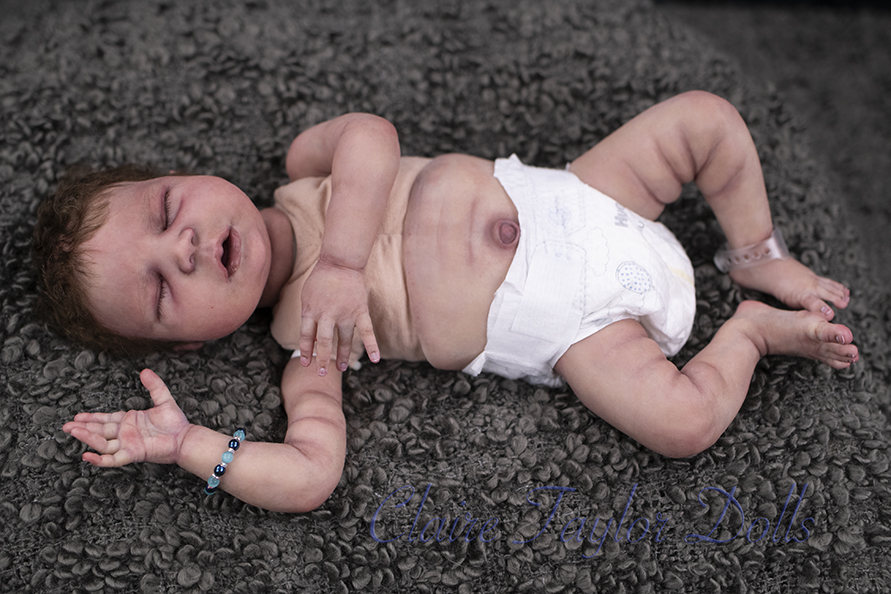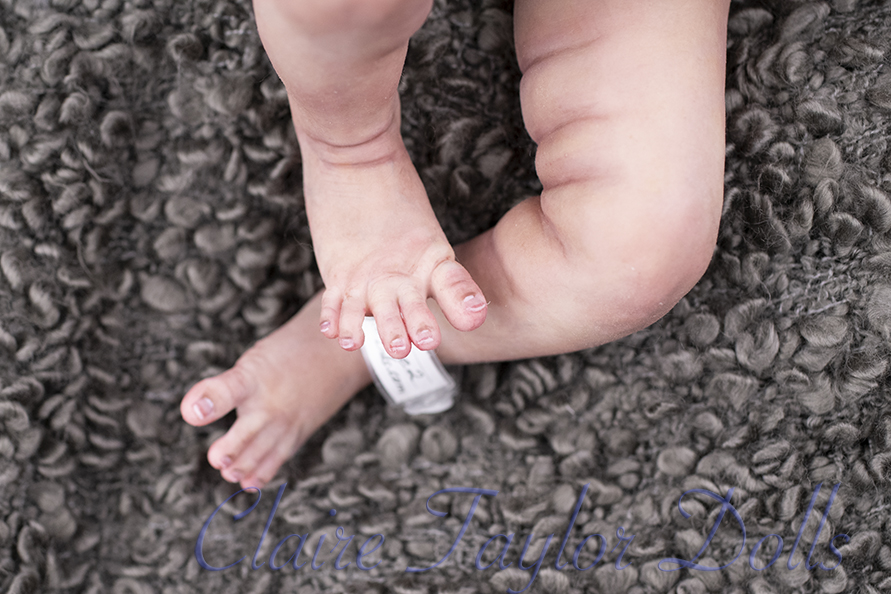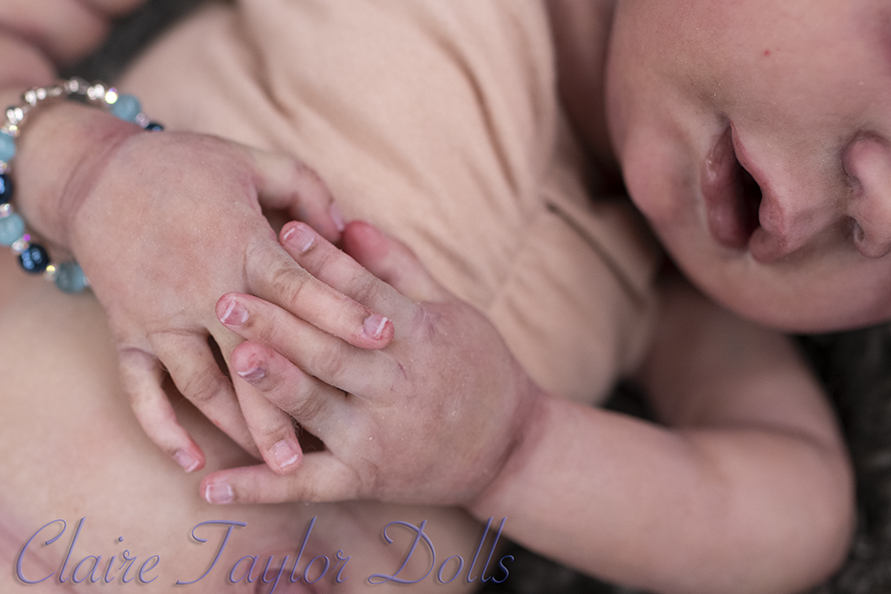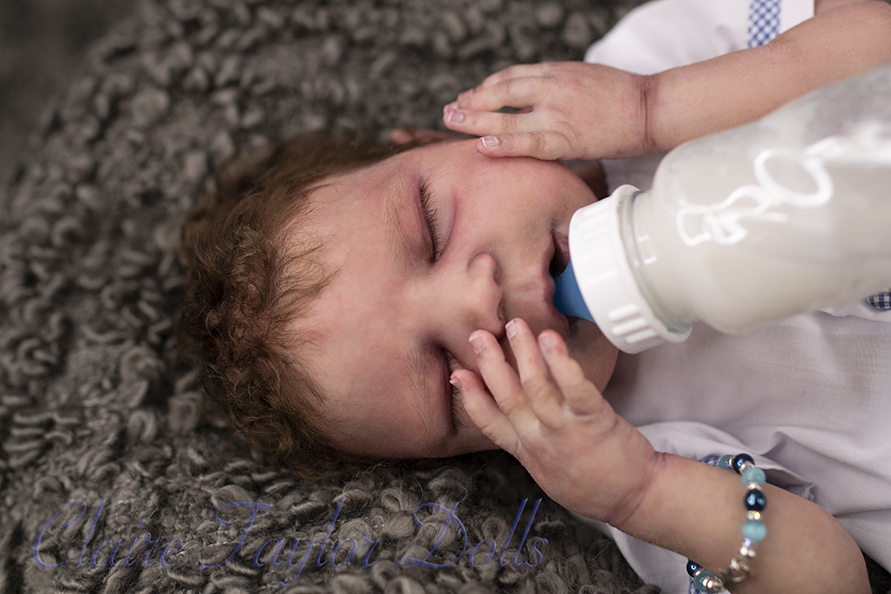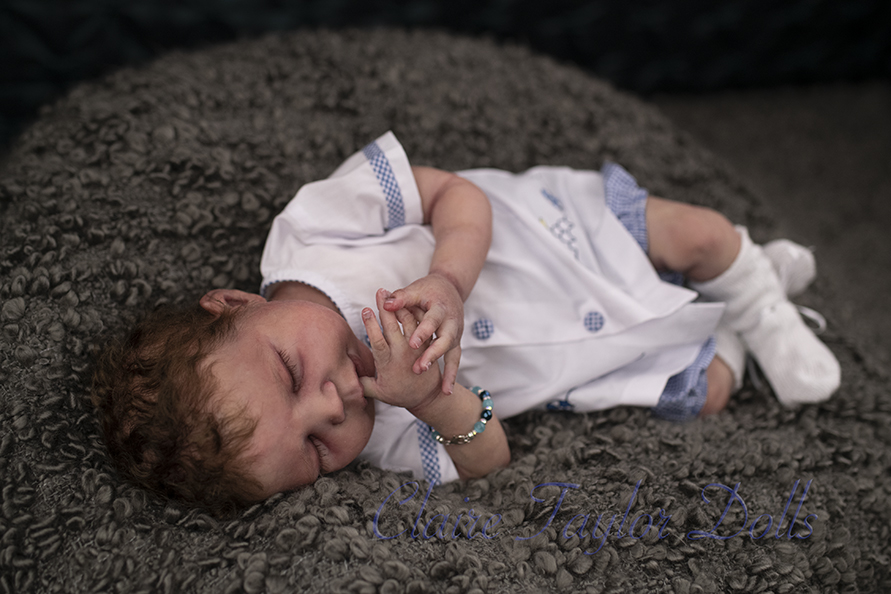 Alex is a silicone Kit prototype, Click the picture below to go to the silicone kit page.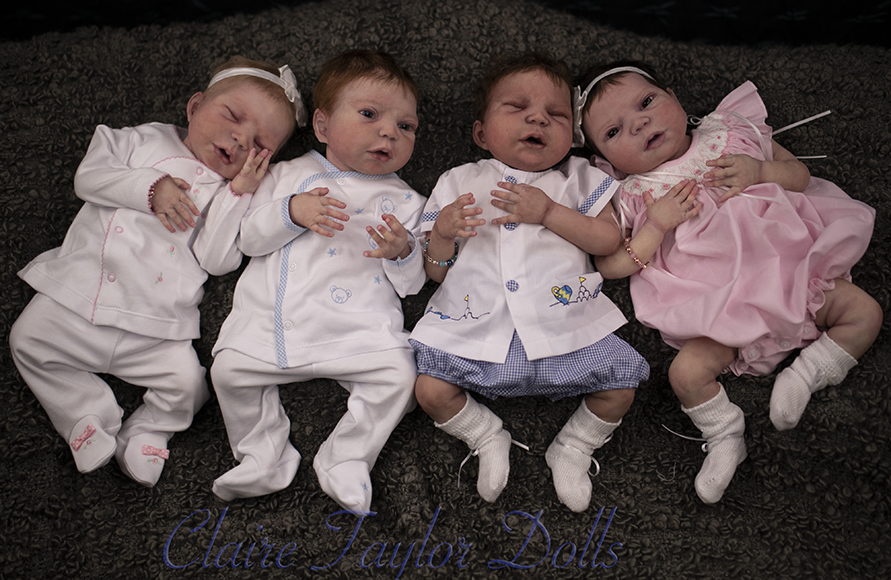 The silicone parts are unpainted parts include a head full arms, full legs, and a tummy plate;
Their open mouth can take a full pacifier or a bottle, and have gums tongue and a uvula
Alex and Ashby kits come with a cloth body.
Ashby comes her eyes already set for you.
Silicone painting kits with matting powder are available as an option.
The Alex and Ashby kits are poured in ecoflex 20 platinum silicone.
The kits are listed after they are poured and ready to ship, they have various skin tones and eye color for you to choose which one you prefer. Click on the picture below to go to the Alex and Ashby Silicone kit page.