updated 5/28/11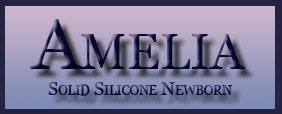 Solid Silicone Newborn
Amelia is sold out!
Amelia is my new silicone newborn baby. She is a very realistic newborn, she is 20"and weighs approximately 6 lbs. She has 3/4 arms and full legs of silicone and aweighted cloth body. Her head circumference is 13.5" Her limited edition is 20.Amelia comes with a magnetic pacifier, unless you request for your custombaby not to, and her head turns easily from side to side. There are no seamlines any where on Amelia, so there is no mold line in the back of her head.There will be 15 dolls and 5 kits. Amelia's price is $1395 and the kits are $650. Amelia is available with your choice of her skin-toneand hair color. For Bald Baby lovers, You may also choose to have your Amelia Bald for $1,295,see Amelia #2 to see her bald. I love Amelia bald she has a beautiful head.
Please scroll all the way down to see a picture of the skin-tones available for Amelia.Your deposit of $350 will secure your baby. Lay away is available.Please contact me for any further information.info@ClaireTaylorDolls.com
Please click on the pictures below to see more pictures of each Amelia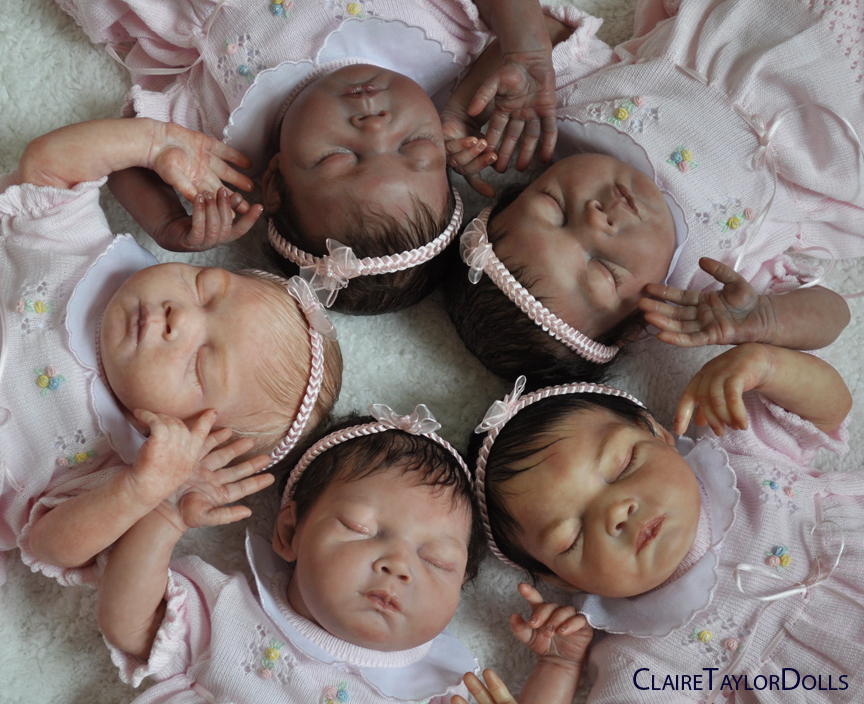 Amelia in various skin tones.
I love this picture My Amelia and #11
Please click on the pictures below to see more pictures of each Amelia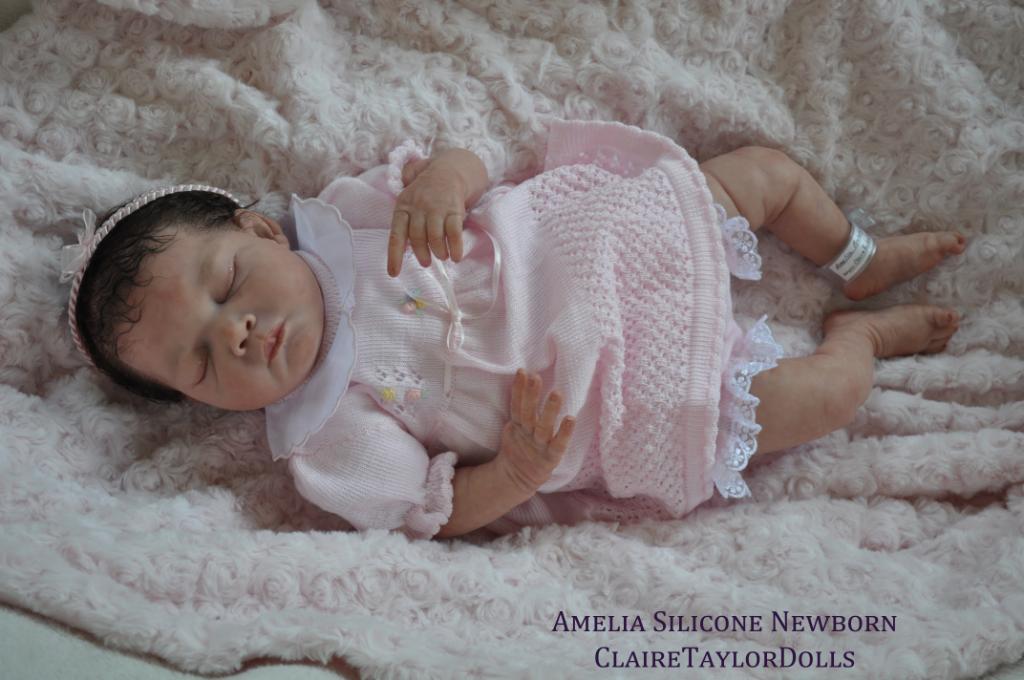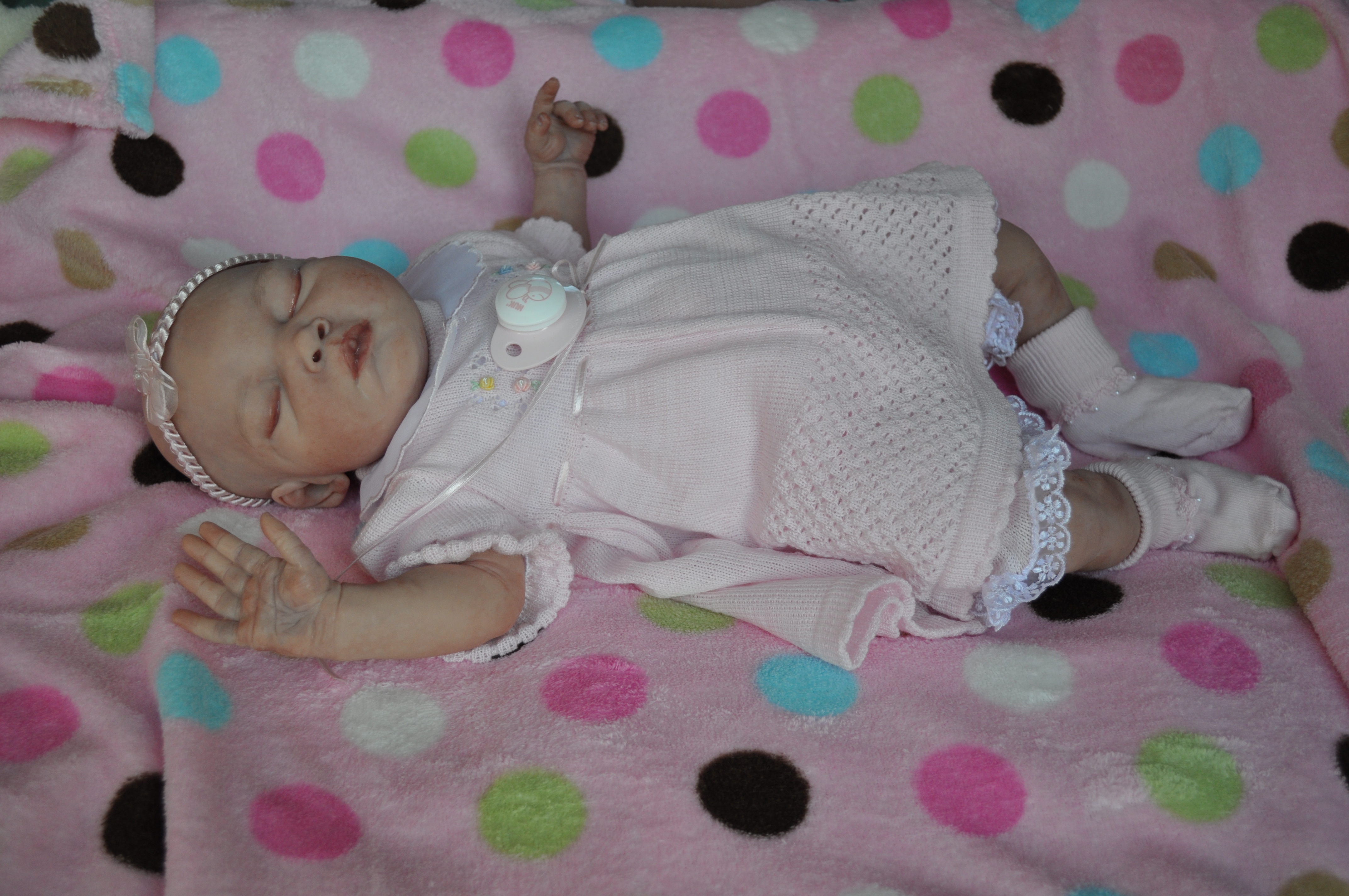 Prototype 2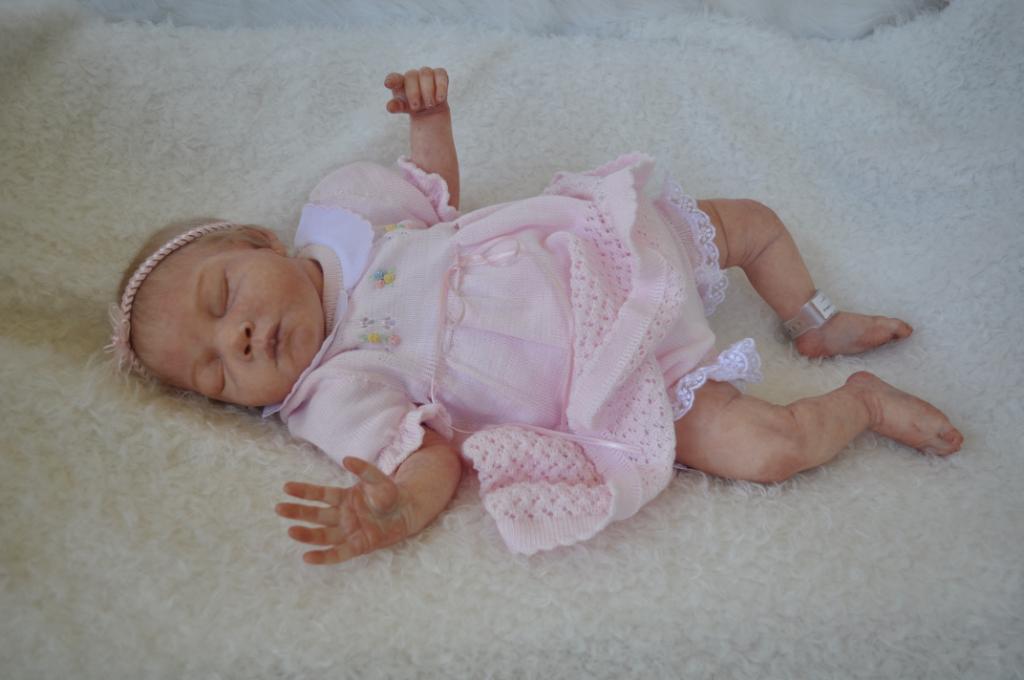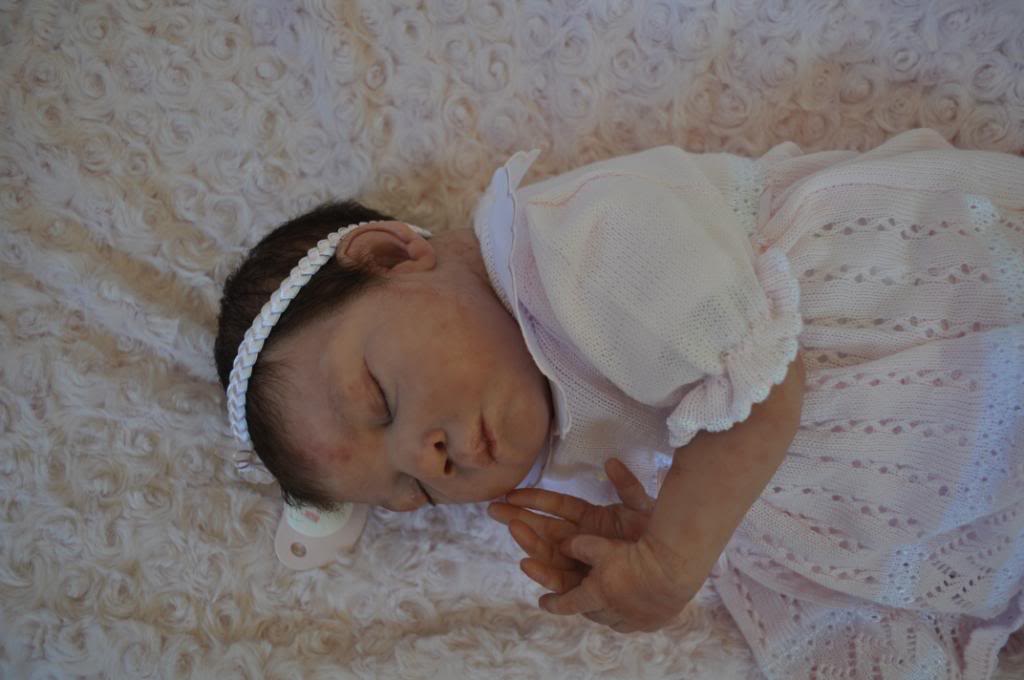 Amelia #3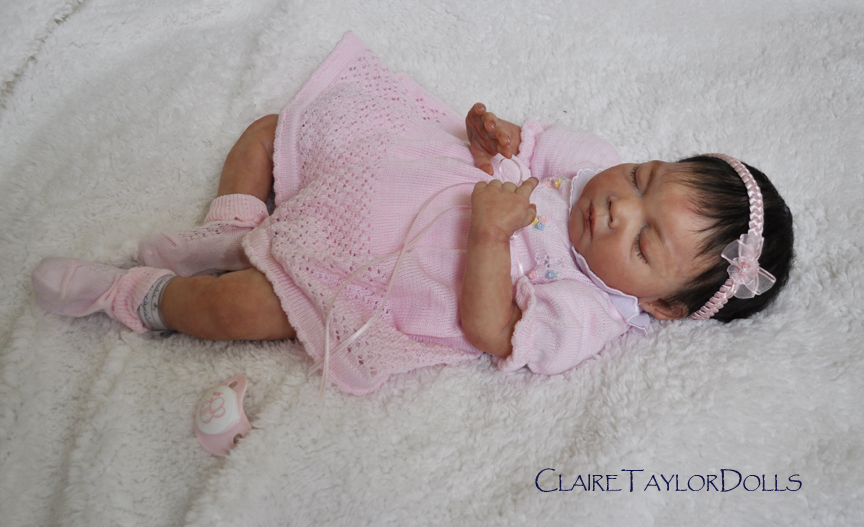 Amelia #6
Amelia 9
Amelia 10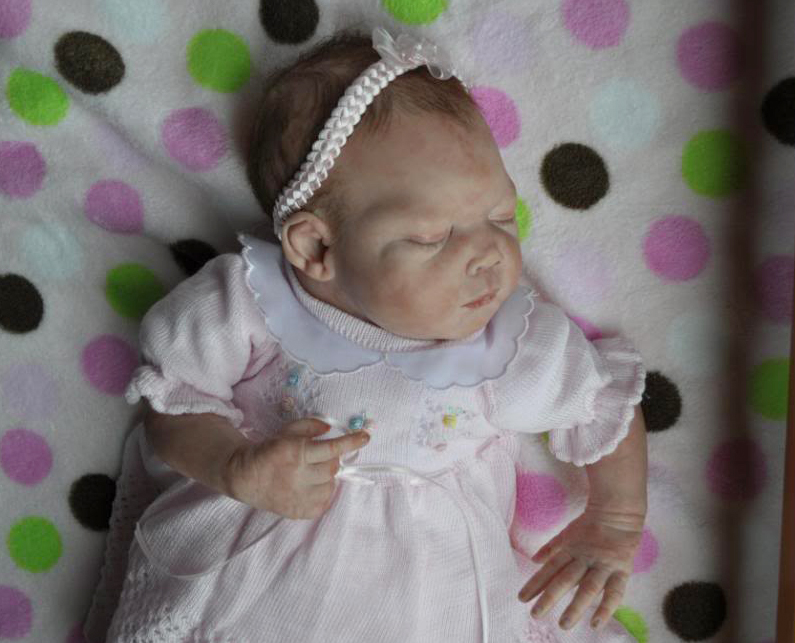 Amelia 11
Amelia 12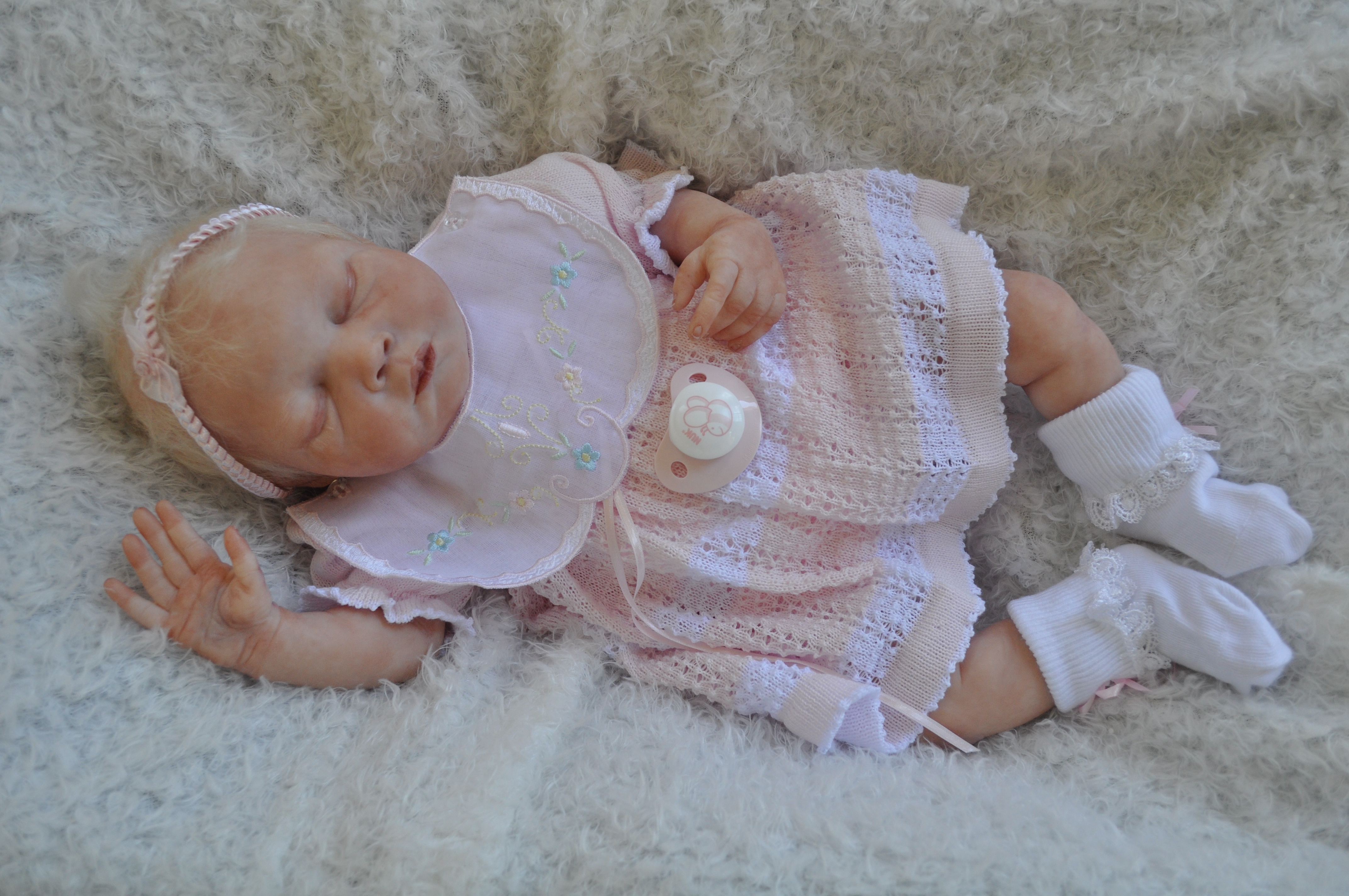 Amelia 13