Willow Prototype 1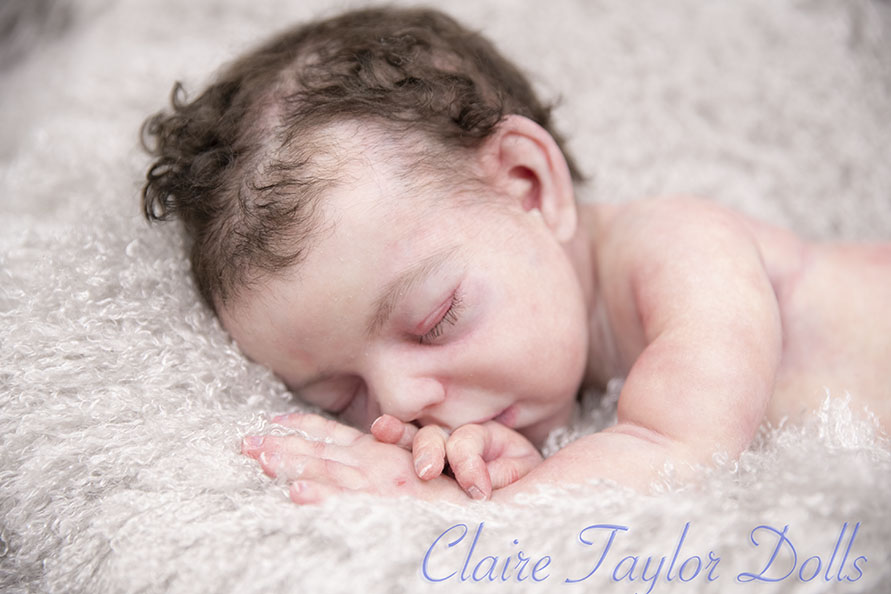 This doll has been adopted, She is no longer available.
The first prototype is now available. I will be taking offers above $6,500.00 USD until 9 pm EST Sunday March 24th, 2019. The offers will be confidential and private. I will not discuss with any collectors who has made offers, but I will let you know if you have the highest offer at the time you place the offer. If I receive a higher offer, I will let you know you no longer have the highest offer. There is no additional costs for shipping. You will be responsible for any custom taxes charged by the authorities in your country. Please contact me before making an offer with any questions or concerns about shipping. To make an offer, Please contact me at info@ClaireTaylorDolls.com Payments will be invoiced through PayPal. If you have any questions about Payment please contact me before making an offer.
If you would like to learn more about the Willow Kit, Click Here to Go to her webpage
Willow Prototype Features
Very soft silicone blend silicone

One piece, no joints
21.5" Long
Approximately 9lbs
Head circumference 15"
Flexible neck, easy turning
Elbow armatures
Drink and wet,
Baby Girl
Painted By Claire Taylor
Rooted By Claire Taylor
Neatly manicured finger and toe nails
Realistically painted eyebrows
Baby hairs painted along the hair line
Skin wrinkles realistically
Soft neck turns realistically
Comes home with outfits, blankets, bottles, and other accessories not seen here
No additional charge for shipping
Please Scroll down and carefully look at all the pictures and video to see her details and how posable she is before making an offer because I do not take returns.
Please enjoy her video