Silicone Doll Kits
Some of the Willow kits have been listed for sale on my website. 10 kits have been sold, there will only be 5 more in the edition. I will list more kits again later as they become available until the edition of 15 kits is closed. Please read the information below sometime before I start taking orders so you can understand the ordering process. I won't take any orders before the next set of kits officially go on sale. I won't acknowledge any orders sent before the kits officially go on sale.
I have always provided the highest quality silicone dolls kits available to collectors. This high quality over the years of creating quality  silicone dolls kits has been consistent, and my quality speaks for itself since I started making silicone dolls in 2007.   My silicone kits are made of 100% platinum cure SmoothOn silicone because I trust their products, and I feel they provide the best quality silicone. I recommend you use the paints and pigments, on your kits from smooth on and offer a sample silicone painting kit of these products as an option.   
All my silicone kits are made completely by me, I sculpt them from a lump of clay, I mold them, and I pour them right here in my studio. For awake kits, I use the best quality German glass eyes, which comes already set in the kits
Click on the pictures to visit the web page.

Sayge and Tate Silicone doll Kits SOLD OUT
SOLD OUT Jenna Solid Silicone Kit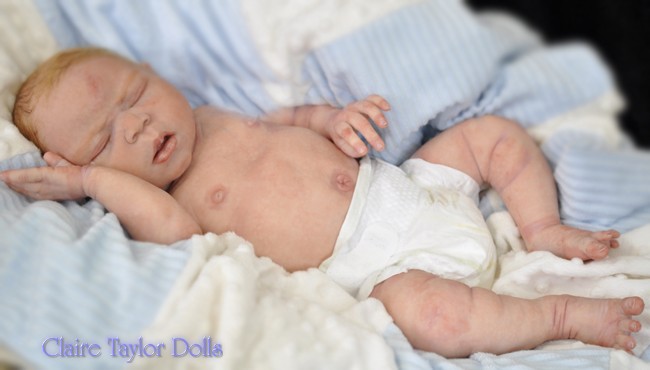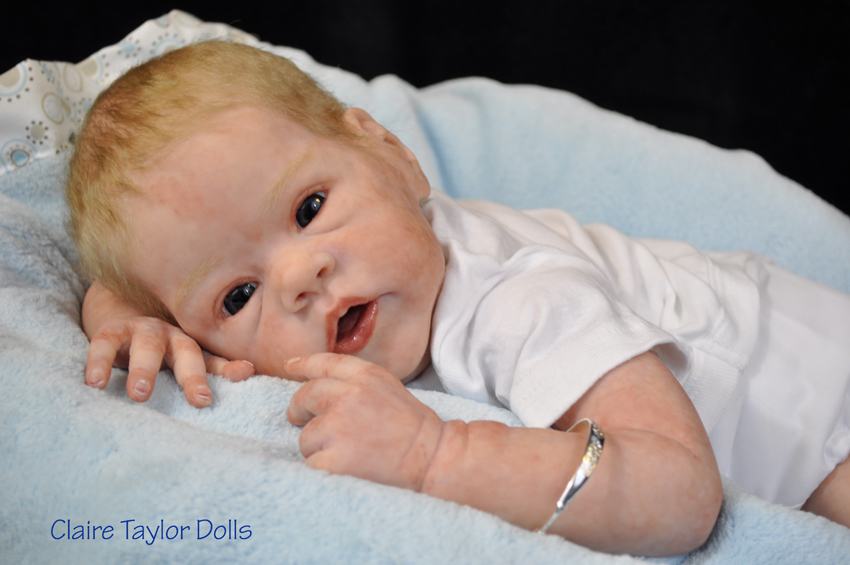 Ellie by Bonnie Brown SOLD OUT